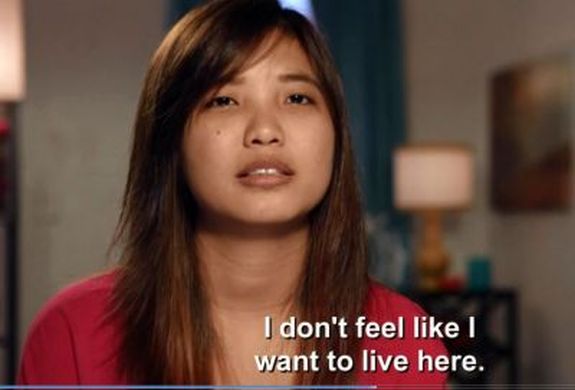 The Ashley does her best to bring you all the latest news on reality TV shows and their stars. The Roundup can't cover every reality TV show and event, though, so here's a listing of some reality TV stories that haven't been covered by The Ashley this weekend!
Ragin' Noon! Starcasm: "90 Day Fiance" Star Noon Boonma Goes on Bizarre Online Rant After Her Cosmetics Company Goes out of Business in the US
Gifts Galore! Reality Tea: Celebrate Mother's Day by Getting Your Mom One of These Reality TV-Inspired Gifts!
Maybe Baby? In Touch Weekly: Taylor Selfridge—Girlfriend of 'Teen Mom OG' Dad Cory Wharton—Addresses Pregnancy Rumors
Keep 'Em Away from the Easons! The Blast: Former 'Teen Mom 2' Star Jenelle Evans Slammed for Posing with Baby Chick Following Murder of Her Dog
Gym, Tan, Cast! TMZ: 'Jersey Shore' Star Vinny Guadagnino Severely Sprains His Ankle, Putting His Job in Chippendales Show in Jeopardy
(Photo: TLC)