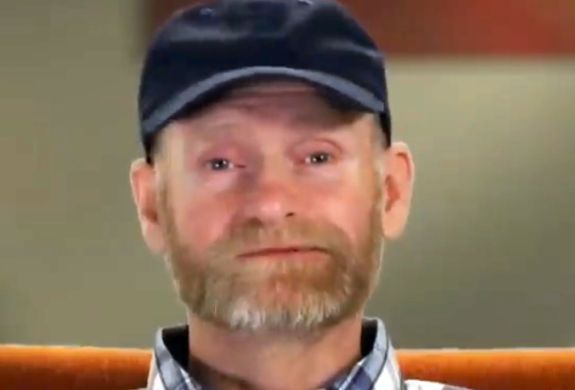 Friday night's episode of Mama June: From Not to Hot was even more horrifying than usual, thanks to a scene featuring Mama June Shannon's ex, Mike "Sugar Bear" Thompson, a skirt and some dance moves sure to make you lose all control of your bowels.
Sugar Bear's daughter, Alana "Honey Boo Boo" Thompson, recently stated in an interview that she rarely sees her dad unless they're filming and, after seeing this clip, she should count herself lucky!
In the nightmare-inducing clip, Sugar Bear entertains his wife, Jennifer, as she recovers from extensive plastic surgery. He models a new midriff top and skirt for her and immediately starts dancing feverishly— eyes bulging, toothless grin shining— and slowly (and terrifyingly) rolls that into a twerk.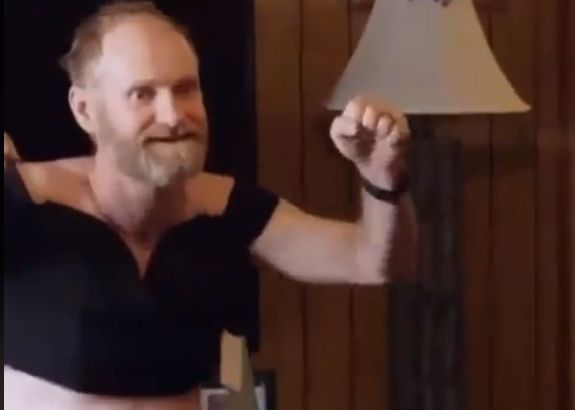 Sugar Bear tells us, "I didn't really learn to twerk, but maybe it just come natural!" (I think that's what he's saying. WEtv could have done us a solid and thrown in some subtitles to help us out!)
"The things I do for Jennifer!" Sugar Bear grunts at the end of the clip.
This is, of course, reminiscent of the time Sugar Bear joined Mama June, Alana and an assortment of other misfits to make the video for "The Honey Boo Boo Bop" back in 2015. In that video, "The Bear" bops and dances, but in a much-less terrifying way than he does here.
If you're truly masochistic and would like to watch "The Bear" twerk in a skirt, you can do so via the video below.
RELATED STORY: Alana "Honey Boo Boo" Thompson Says She Only Sees Her Dad Sugar Bear When They Film; Reveals Why He Neglects Her
(Photos: WEtv)