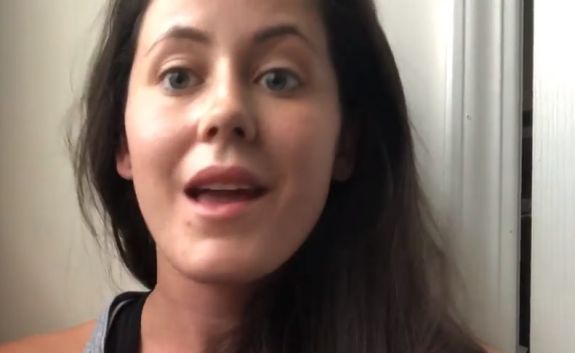 Jenelle Evans called The Ashley a liar after The Ashley broke the news that Jenelle's son Kaiser had been removed from Jenelle's care by CPS, but Jenelle is now changing her tune and admitting that The Ashley's story about Kaiser being taken was, indeed, correct!
The former Teen Mom 2 star issued a long statement to Us Weekly on Monday, confessing that both of her sons— Jace and Kaiser– are being kept from her and her husband David Eason (just as The Ashley told you). Jenelle also gave the magazine an update on her marriage.
In the statement, Jenelle revealed will not be divorcing David (even though in the course of two weeks he's contributed to her losing her job on 'Teen Mom 2,' temporary custody of one son and visitation with the other, and her dog Nugget.)
The Ashley has broken down Jenelle's statement into easy-to-read blurbs for your convenience!
On her current marital status:
Jenelle told the magazine that she plans to stay married to David, provided he goes to a counselor with her to get those "talking words" out in the open.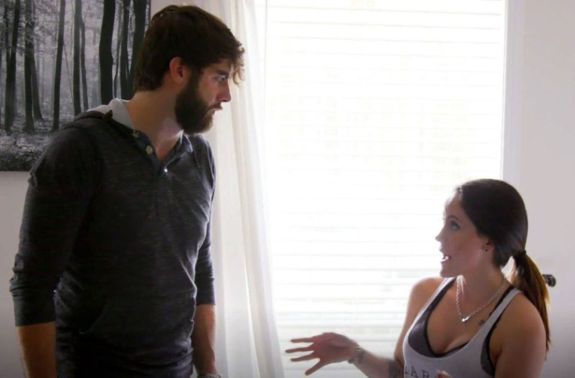 "My relationship with David now is still in a healing process, of course," Jenelle stated. "We are going to start going to marriage counseling because he feels as if we both need it. I completely agree. [I'm] not considering divorce unless he refuses counseling with me."
On what happened with Kaiser:
Jenelle confirmed that Kaiser was taken on Friday from his daycare by a family member and has not been in Jenelle's custody since then. However, in her statement she says she's upset that she wasn't consulted or told before CPS took her son.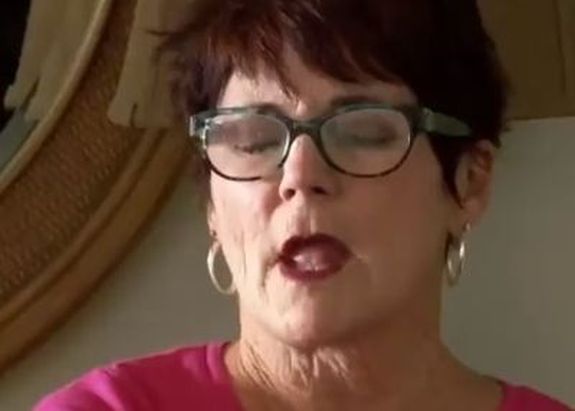 "Kaiser was taken away Friday without my consent, before Mother's Day, and I have been in touch with my lawyer pertaining this matter," Jenelle told Us Weekly. "Kaiser was taken from his daycare by his grandmother with no notice or call to me. CPS told Doris to take Kaiser without my consent and still have no legal paperwork signed by the judge stating my kids are taken from me."
Jenelle seems to be the most upset that Kaiser was taken without her knowledge.
"My legal team has been on this since it [occurred]," she said. "I've been fighting to get my son back, as they went behind my back and removed him without my consent."
On her current status with Kaiser's dad, Nathan Griffith:
As The Ashley reported earlier this month, Nathan has been fighting for custody of his son for almost a year and is set to face Jenelle on May 30 to begin their custody battle in court. In court paperwork filed last year, Nathan asked that Kaiser be kept away from David and that he be given full legal custody, with Jenelle only having visitation. (Before this, Nathan had only supervised visitation with Kaiser.)
Jenelle interpreted that…differently…though.
"Nathan is to have supervised visits and only supervised by [Nathan's mom] Doris," she told Us Weekly. "Surprisingly, me and Nathan have been getting along, so I'm willing to maybe let his visits be unsupervised. Me and Nathan have been in contact during all of this. He doesn't want Kaiser taken from me."
On the status of David's custody of his daughter Maryssa:
Maryssa remains on The Land (along with David and Jenelle's daughter Ensley) for now, although Radar Online is reporting that CPS is now investigating the girls' welfare. Last week, Jenelle confirmed that Maryssa was home when David killed the family dog and that Maryssa was so upset she did not come out of her bedroom until the next day.
According to Jenelle's latest statement, though, Maryssa is now only upset because of how David is being portrayed in the media.
"David has full custody over her and still homeschools her," Jenelle said of her stepdaughter. "Maryssa has been with us since everything has been going down. She is frustrated with the media she sees online about her father because she knows the truth what goes on in our household."
As The Ashley told you previously, David has full legal custody of the 11-year-old, and has since 2017.
On why Jace can't come to The Land and be around her and David:
Jenelle confirmed that The Ashley's report from last week— which stated that Barbara was refusing to allow Jace to be around David following the dog's murder— is true. However, in her statement, Jenelle says the reason Barb is withholding visitation for her and Jace is because she's bitter about Jenelle losing her job on 'Teen Mom 2!'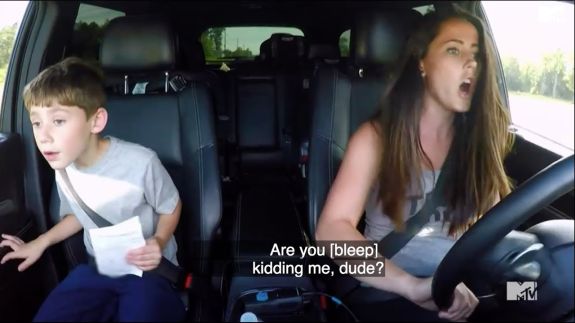 "My mom is keeping Jace from me, nobody else," Jenelle told the magazine. "I only had Ensley with me for Mother's Day this year. And my mom is taking it out on me for being let go from MTV."
(Although it has yet to be officially confirmed by MTV, Barb will most likely not appear on 'Teen Mom 2' anymore, as she is related to Jenelle's story. Jenelle being fired from the show will have big financial consequences for Barb as well, as she is paid what the original dads on the show make, from what The Ashley has heard.)
To get yourself updated on the latest news from "The Land," click the links below!
Jenelle Evans Cuts Mom Barbara Off Again After Barbara Refuses to Allow Jenelle's Son Jace Near David Eason
Jenelle Evans & David Eason Are Reportedly Being Investigated by CPS In Regard to Custody of Daughters Ensley & Maryssa
EXCLUSIVE! Jenelle Evans' Son Kaiser Removed from Her Home by CPS: Get the Details!
(Photos: MTV)