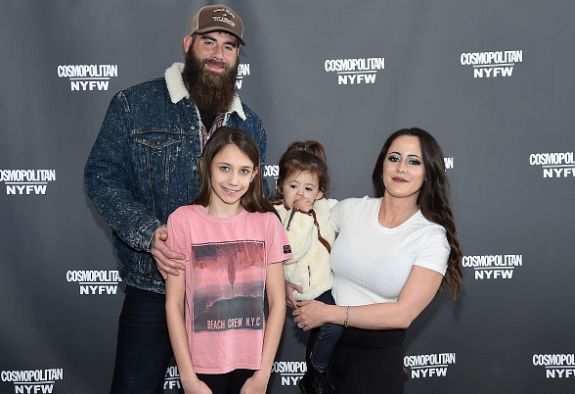 UPDATE! The Ashley can confirm that Jenelle and David have returned to their home on The Land as of Tuesday night. While their daughters Ensley and Maryssa may be with them on The Land, The Ashley is unable to confirm where the girls are at this time…
While some sites are reporting that the family is "on the run," The Ashley's sources tell her that's not the case. This is still developing so stay tuned…
The Ashley has learned that a North Carolina judge has signed off on CPS's requests to remove the daughters of Jenelle Evans and David Eason from their home on The Land.
The Ashley's sources tell her that the order was signed on Monday, as was the order to keep Jenelle's son, Kaiser, with his father Nathan Griffith until the investigation into David killing of Jenelle's dog is completed. Kaiser will be staying with Nathan for the foreseeable future, and Nathan is due to begin his court battle for full custody of Kaiser on May 30.
The Ashley broke the news on Monday that Kaiser had been removed from Jenelle's care by CPS on Friday.
The Ashley's sources tell her that Jenelle and David heard about the order being signed and are no longer on The Land. Ensley and Maryssa are still with Jenelle and David, from what The Ashley hears, but the family's location is unknown at this time.
Despite what rumors are floating around, Ensley was not placed with Jenelle's mom, Barbara Evans, or Jenelle's sister Ashleigh, and Maryssa was not placed in the care of David's family….at least, not yet.
This story is still developing so stay tuned…
RELATED STORY: Jenelle Evans Releases Statement Confirming Her Son Kaiser Was Taken by CPS; Says She's "Not Considering Divorce" from David Eason
(Photo: Jamie McCarthy/Getty Images)