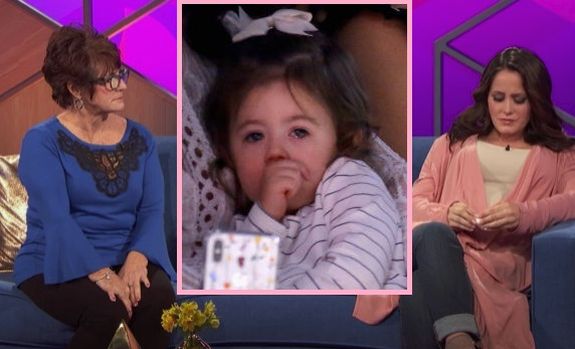 Jenelle Evans' daughter is officially a resident of Casa de Barb!
The Ashley can exclusively reveal that Ensley, the daughter the former Teen Mom 2 star shares with her husband David Eason, was placed with Jenelle's mother Barbara Evans on Friday, after a judge ordered the move.
As The Ashley has previously reported, all of the children belonging to Jenelle and David have been out of the couple's care since last week, when they were removed by CPS. Last week, The Ashley was unable to 100 percent confirm where Ensley and David's older daughter Maryssa had been staying since they were removed from the couple's care, but The Ashley's sources now tell her that both girls had been with Maryssa's maternal grandmother…until Friday.
"It made sense to the judge why Maryssa was with [her mother] Whitney's mom, but it did not make sense that Ensley was there too, as Ensley is not related to Maryssa's grandma in any way, so the judge ordered Ensley be moved to a family member's care."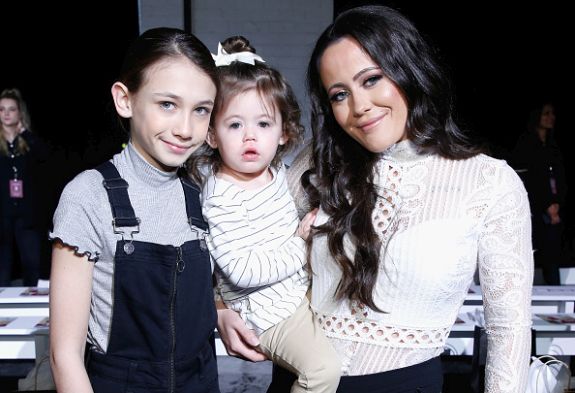 As The Ashley previously told you, Jenelle's mother, Barbara, was supposed to become Ensley's temporary caretaker when the two-year-old was first taken from the Eason home, but that did not end up happening.
While many outlets have reported that both girls have been with David's mother Laura Jo Eason since they were removed, The Ashley's sources tell her that's not the case.
Currently, Barbara has Ensley, as well as Jenelle's oldest son Jace, whom Barb has full custody of. Jenelle's younger son Kaiser is currently with his father, Nathan Griffith, and has been since he was removed from Jenelle's care two weeks ago. (Nathan's mom Doris Davidson picked the boy up from his daycare on May 10 after getting the OK from CPS, but Kaiser has been with Nathan since then.)
Maryssa is still being cared for by her maternal grandma. As The Ashley told you, Maryssa's mother Whitney Johnson appeared in court last week.
The whole gang is due to be back in court on Wednesday to continue where they left off on Friday.
Stay tuned…
RELATED STORY: Rep Confirms Jenelle Evans & David Eason Brought a Gun to Their First Custody Court Appearance
(Photos: MTV, John Lamparski/Getty Images; Instagram)