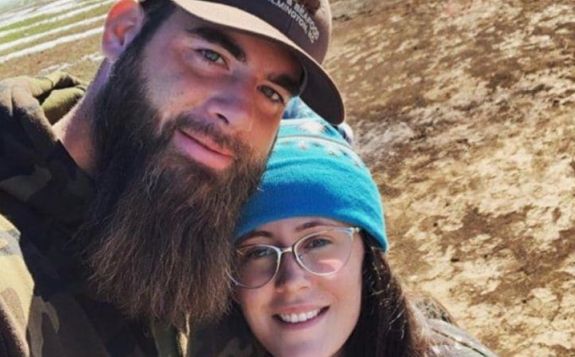 After four full days in court fighting to win custody of their kids back, Jenelle Evans and David Eason got out early on Friday, but they'll have to wait until after the holiday weekend to see if they will be getting their kids Maryssa, Kaiser and Ensley back!
The Ashley's sources tell her that, on Tuesday, the judge will make his final ruling on where the Evans/Eason kids will be staying. (There is no court on Monday due to Memorial Day.)

Until then, the kids will remain where they are. (As The Ashley told you, Jace and Ensley are with Jenelle's mom, Barbara Evans, Kaiser is with his father Nathan Griffith and David's daughter Maryssa is with her maternal grandmother currently.)
Friday's court proceedings were shorter than the marathon court days of the past weeks. However, it was an important day in court because at least one person from within the family took the stand today to tell what they know about what goes on on The Land.
Jenelle and David are scheduled to see their children Friday after court in a visitation supervised by CPS, but, according to The Ashley's sources, "Jenelle indicated that she would not be able to make the visitation due to illness."
The Ashley hears Jenelle actually left the courtroom early on Friday, stating that she was not feeling well.
A witness said that, on Friday, Jenelle "looked tired, scared and worn out." (She was sporting her finest courtin' attire for the occasion, though…even throwing on her fancy pearl necklace to obtain that "more classier" court look!)
Radar Online obtained video of David walking out of the courtroom on Friday– sans his kids and Jenelle.
The Ashley will update this story when she has more info! To catch up on what happened on the first three days of custody court, click the links below!
(Photos: Instagram)