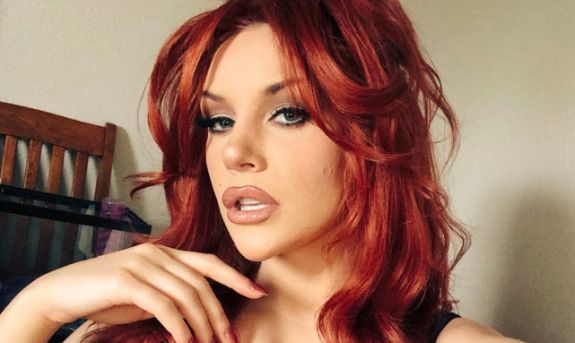 Courtney Stodden, the former reality TV fixture and one-time child-bride (turned ex-wife) of actor Doug Hutchinson, stopped by the Hollywood Pipeline Podcast earlier this week to talk about everything from getting hit on by her dad (UM?) to her admiration for Farrah Abraham.
And no, we're not joking about either of those claims…
Here are five of the most shocking things Courtney revealed during her interview:
1. Courtney's new brunette look reflects her "goth" image, her upcoming album and the shedding of the "blond character" she's been playing.
"I'm emo, I'm goth," Courtney told podcast hosts Dax Holt and Adam Glyn. "I love writing about death. I mean, that's just who I am. I love art, dancing; I mean, I'm putting together my album, I'm putting a lot of sweat and tears into this thing. I'm putting it all in there."
Courtney Rx is sounding bomb and almost complete! Shout out to everyone who is involved and helping to make this happen! It's gonna be a SICK album!!!!! pic.twitter.com/97CUN2n2dz

— Courtney Stodden (@CourtneyStodden) May 4, 2019
Courtney went on to tell the hosts that she writes all of her own music, which she finds to be therapeutic. During the writing process of her upcoming album "Courtney Rx," Courtney said she learned a lot about herself and realized she's more than just the "blond character" she has been playing for so long.
(Oh, and in case you were curious, Courtney describes her new album as "fun and skanky" pop… so there's that.)
2. The last time Courtney underwent a blond-to-brunette transformation, her own father nearly hit on her.
According to The Blast, Courtney explained that the last time she dyed her blond tresses, she invited her father out to dinner and because he hadn't seen her in a while, he flashed her a flirty smile upon entering the restaurant and continued to walk by without realizing who she was.
"That's kind of f**ked up he didn't even know I was his daughter," she said.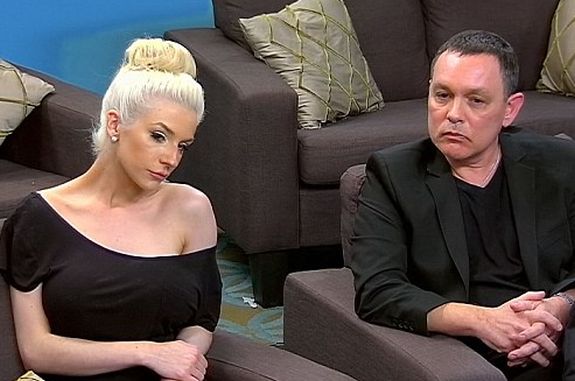 Courtney went on to explain that she and her dad are no longer speaking because her dad still has issues with the fact that in 2011 his then 16-year-old daughter married 51-year-old Doug.
3. Courtney's confusion about men has her considering dating women… despite currently having a boyfriend.
Regarding the still-toxic relationship she has with her dad, Courtney said she doesn't understand why there's still resentment, and furthermore, she finds all men in general difficult to understand.
" …Men are complicated, you guys are complicated. I'm this close to becoming a lesbian, I swear. I mean I am, I'm so close. I need some p***y."
Courtney went on to say that she was kidding and that she needs "some c**k" in her life.
4. Courtney texts Farrah Abraham—whom she considers to be "an intelligent business woman."
"We text—she's the funniest thing," Courtney said. "I actually look up to her where a lot of people would probably laugh and bully her too, but I actually think that she's an intelligent business woman. She's really freaking smart!"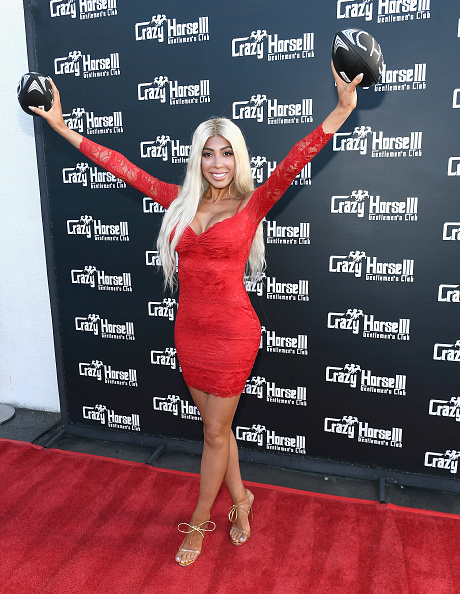 5. Courtney and Doug still communicate with each other.
Although Courtney and Doug divorced in 2017 (and despite Courtney being in a relationship with someone else for more than two years), Courtney said she still has "so much love for Doug" and doesn't regret their controversial relationship.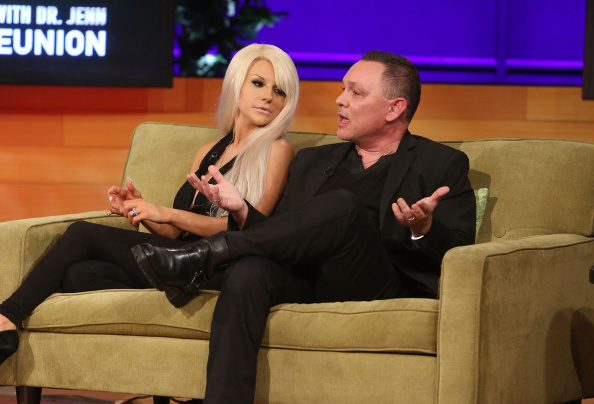 "Doug and I still talk. We are trying to figure out our relationship right now and it's been very confusing because, ya know, craziness of the birth of our relationship and then dealing with fame on top of it every single day and dealing with addictions… ," she said.
Courtney went on to explain that those "addictions" referred to both she and Doug's drinking and fighting.
"We loved hard and we fought harder," she added.
As The Ashley previously told you, Courtney made a public plea via social media to Doug in January 2018, begging that he take her back—again, despite her supposedly being in a relationship at the time. In response to Courtney's efforts, Doug said he had previously made an attempt to repair his marriage to Courtney, however, she was not receptive. He went on to say that Courtney was "addicted to fame."
In other news…the sky is blue…
(Photos: Instagram, Twitter, VH1, Bryan Steffy/Getty Images; Jesse Grant/Getty Images)