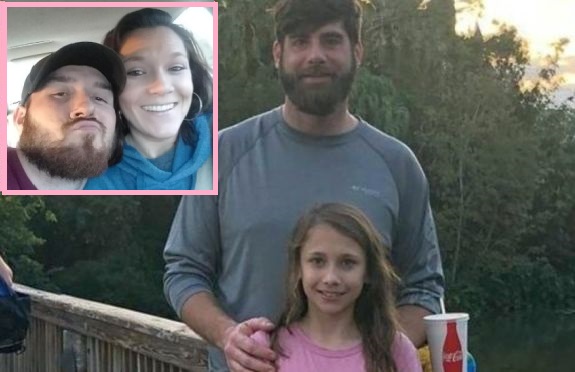 David Eason and Jenelle Evans have been making headlines for months for their antics, but their recent custody court battles have thrust several people associated with them and their kids into the spotlight, including David's ex-wife Whitney Johnson, who is the mother of his oldest daughter Maryssa.
As The Ashley told you, Whitney attended the court hearings last month, in which several of those close to the former Teen Mom 2 stars testified what they knew about the Easons' home life. Over the course of the court battle, much has been said about Whitney, her relationship with her daughter Maryssa, and her past issues.
In an exclusive interview with The Ashley, Whitney's current husband Shane Rich revealed what really happened to make Whitney lose custody of Maryssa years ago, where her custody situation currently stands, and how he and Whitney feel about the kids being removed from Jenelle and David's care.
"We feel sorry for all the kids involved in all of this and we hope Jenelle and David can get their life straightened out," Shane told The Ashley. "If you set your mind to being better, you will be."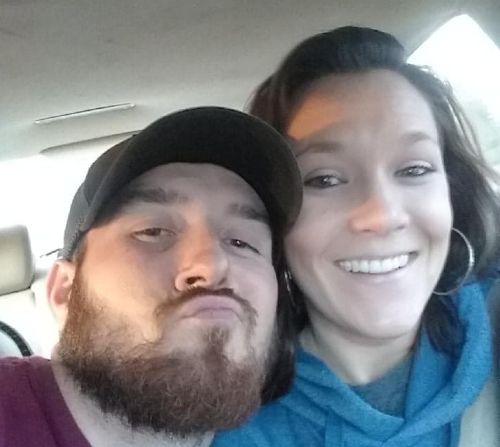 Shane says Whitney (who actually goes by her married name, Whitney Rich), is a testament to that statement. While he admits that Whitney did struggle at one time with substance abuse issues, he says that her life is nothing like it's been portrayed in some media reports. He also revealed that he and Whitney plan to fight for custody of Maryssa.
On why Whitney and David divorced:
Whitney and David got married in October 2006, and their daughter Maryssa was born in August 2007. They officially divorced in September 2013.
"She divorced David because he wouldn't work and stayed gone all the time," Shane stated. "She got in a car wreck once when Maryssa was two and David left the next day, leaving Whitney to tend to a toddler all by herself, while Whitney could hardly walk. They eventually got back together, but his patterns stayed the same."
Once the couple divorced, Shane said that Whitney entered a dark period in her life.
"He was still trying to get back with her until he got with Jenelle, but Whitney never fell for his crap and [she] was left to raise Maryssa by herself," he said. "Eventually, [Whitney] got into an abusive relationship with another man, who was the devil in disguise. He beat her and didn't let her go to the hospital out of fear of the cops getting involved, so he would give her pain pills to cope with her injuries. She would finally get away from him, but struggled with substance abuse for a brief while."
On Whitney's life now:
Shane revealed that Whitney is currently pregnant with their second child.
"My wife and I have an 8 month old son and a daughter on the way," he said. "She is the sweetest, most gentle soul I know. A man couldn't ask for a better wife, or mother, to their children, and we have a wonderful marriage."
She is also sober, Shane says.
"Whitney has been clean going on three years," he said. "I'm very proud of her and she's proud of that also."
On the current state of Whitney's relationship with her daughter Maryssa:
Whitney has always remained in Maryssa's life, even while she was living on The Land with David and Jenelle. (In fact, eagle-eyed 'Teen Mom 2' viewers may have spotted her in the background during a 2016 episode, when she was picking up Maryssa for a visit.)
View this post on Instagram
"She loves Maryssa and is very involved in her life," Shane stated. "She's been to every court hearing and sat in the courtroom the whole time."
Shane also informed The Ashley that her previous report that Whitney lives with her mother is incorrect. (The Ashley regrets this error and has corrected it in the previous story.)
"My wife doesn't stay with Maryssa's grandma," he said. "We have our own house. Maryssa looks at me like a father and I treat her like my daughter. My wife is clean and is doing very well. She talks to Maryssa everyday and has kept her numerous times, unsupervised."
Currently, Whitney's mother has non-secure kinship of Maryssa, as CPS still has official custody of all of Jenelle and David's kids. However, Shane says that reports that Whitney's mom had custody of Maryssa before David got her are untrue.
"My wife had custody from the time her and David separated until the day he came and took her and got legal custody," Shane said. "Maryssa wants to be with us and we want her here with us."
On how Whitney lost custody of Maryssa to David in 2017:
Back in 2017, The Ashley broke the news that David had obtained full custody of Maryssa. Here, Shane revealed how that happened.
"David only got custody because Whitney didn't have the money, at the time, to fight him for custody, and didn't want to deal with the public humiliation of her previous substance abuse," he said. "She also was in the process of getting her life on track, and was actually clean at the time Maryssa was taken from her."
On their plans to regain custody of Maryssa:
Shane says he and Whitney are prepared to fight for custody of Maryssa (which may be easier now that David and Jenelle are not trying to win back custody of the 11-year-old).
"My wife has a lawyer now, and things went too far, so now we are fighting for Maryssa. No child should have to live in fear," he said.
He says that Maryssa's grandmother is on-board with them getting custody.
"Maryssa's grandma and my wife are very close, so that's what Maryssa's grandma wants as well, for her to be here!" Shane said.
On his opinion of David and the time Maryssa spent on The Land:
"We would like to see David get some help and get straightened out and back on track," he said. "We're not mean people and believe that everyone deserves a second chance, so we wouldn't keep [Maryssa] from her daddy if that's what she decides, if she comes here."
He even had positive things to say about (some) of the things Maryssa got to do as a result of living with people who have the amount of money that Jenelle and David had.
"As far as the care that was provided by David and Jenelle while having Maryssa in their custody, she was able to experience numerous travels and vacations, along with the privilege of having nice things," Shane said. "But honestly, me and my wife believe that nurturing love, affection and proper attention means the most at the end of the day. Maryssa is an extremely smart, gifted child."
David and Jenelle are due back in front of the judge on Tuesday, where they will learn the reunification plan and the steps they must complete to try to get custody back of any of their children.
RELATED STORY: EXCLUSIVE! Judge Rules Jenelle Evans & David Eason Will NOT Regain Custody of Their Kids: Get All the Details!
(Photos: Courtesy Shane Rich; Jamie McCarthy/Getty Images; Instagram)