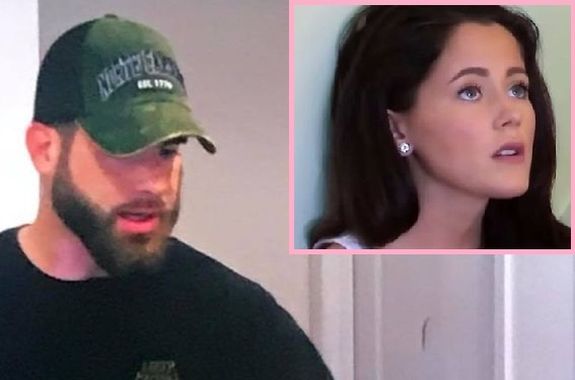 The Ashley never thought she'd have a day where she had to write about two different 911 calls made by a Teen Mom star, but here we are.
Radar Online just released audio of a bombshell 911 call made by former Teen Mom 2 star Jenelle Evans on December 23, 2018. During the call, Jenelle claims she is in the attic, hiding from her husband, David Eason, who had become enraged because he thought she took his cell phone. Jenelle claims she locked David out, which further fueled his infamous temper.
"My husband is freaking out…I can hear him!" Jenelle tells the 911 operator. "He's outside, freaking out because he thought I took his phone. "He's smashing our front door right now trying to get inside."
Jenelle says that David's rage started because he was "upset about an article."
The Ashley dug into her "This Day in Jenelle and David Trainwreckery" database and saw that, on December 23, 2018, North Carolina local Terry Hill pressed charges against David for "self-towing" Terry's truck and damaging it. Jenelle had accused a local reporter of "harrassing" her family because he had helped Terry fill out the necessary paperwork to press charges.
Anyway, during the call Jenelle made that day, she tells the 911 operator that David was taking his rage out on their front door and other things.
"He's outside smashing stuff," she said, letting the operator know that David is armed. "He has a gun that he carries all the time. He broke my front door. I don't know how my front door broke. I'm in the attic."
It appears that only one of Jenelle and David's children– daughter Ensley– was home during the incident, because she is the only kid Jenelle mentions. (However, a photo posted to Jenelle's Instagram on December 23 shows both Ensley and Kaiser; however it may have been an old photo.)

"I'm upstairs in my attic and my daughter's in her bedroom sleeping," Jenelle tells the operator.
The 911 operator expresses concern that Jenelle didn't take her daughter with her.
"How old is this child that you left in there sleeping?" the 911 operator asks Jenelle. "And you're in the attic?"
Jenelle insists that she's right above Ensley's room and didn't take the toddler with her because she didn't want her to wake up, but the 911 operator appears to be disturbed by Jenelle's parenting decision.
"Nobody's down there watchin' [her]?" the operator asks.
Jenelle assures the operator that she can see Ensley's room from her perch in the attic. The operator tells Jenelle that she is sending officers out.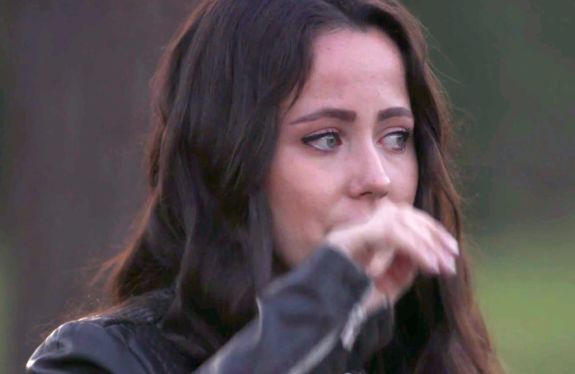 Radar Online reports that, later on December 23, David called 911 asking police to do a welfare check on Jenelle.
"He said he's not answering her phone or texts," the dispatcher told the 911 operator. "He said he's worried. He called 2 to 3 times and it goes to voicemail but it shows that she's on Facebook and she should be able to answer his phone call."
The emergency service workers then mention that they're quite familiar with the ol' Eason clan.
"We have a lot of traffic with them!" the 911 operator chuckles.
Of course, this is not the first time Jenelle called 911 to report that David was getting violent. In October 2018, The Ashley broke the news that Jenelle had called for emergency services after she claimed David assaulted her. She sobbed throughout the call, claiming that that she was worried he had broke her collarbone. (She later stated that it was all "a big drunken misunderstanding.")
In the six months since Jenelle made her call from the attic, Jenelle and David have lost custody of all of the children they share. They are currently fighting to regain custody of at least some of their kids.
Jenelle and David have yet to respond publicly to this latest 911 call being exposed.
UPDATE: The folks over on Reddit pointed out that, on December 23, David was spotted at Lowe's home improvement store purchasing what appears to be– you guessed it!— a new front door!
Listen to the full 911 call below!
(Photos: Instagram, MTV)