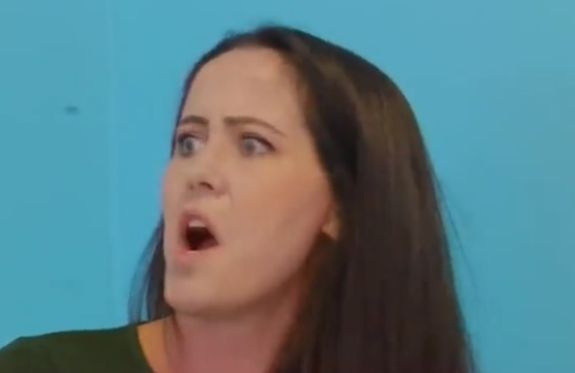 Jenelle Evans and her husband David Eason were left shook by a mysterious letter that turned up in the mailbox on The Land on May 15, prompting the former Teen Mom 2 star to call 911 to report it.
According to a 911 call obtained by TMZ and released on Thursday, Jenelle and David received a letter that allegedly came from the Brunswick County Clerk. The letter turned up in their mailbox on the day they lost custody of their daughter Ensley and David's daughter Maryssa. When David used his girthy paws to open the letter, he was alarmed to find that the envelope was filled with a suspicious powder substance.
Jenelle then called 911 and hung up, causing the emergency service operator to call her back to see what was going on. Jenelle requested an officer come to their house on The Land to investigate the matter, which had the pair shook.
"I just checked my mailbox and someone sent me a letter that has powder in it!" Jenelle tells the 911 operator during the call. "When my husband opened [the letter], powder just came out all over my car and we don't know what kind of powder or substance it is.. We would like for them to come check this out."
Jenelle then gives us a terrifying mental picture.
"My husband just stripped completely in the middle of the road!" she says of David, who was most likely trying to get any clothing that had touched the powder off his body.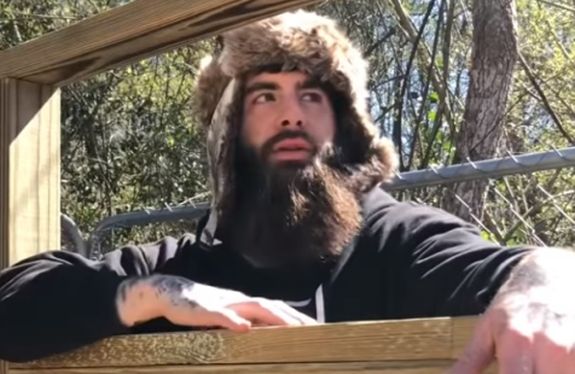 "I'm looking at it right now, it's on the ground. He dropped the whole pile of mail. It's in the mud right now, but you can see the powder," Jenelle adds. "We just pulled up at home from court and checked the mail. The mailbox is still open."
TMZ first broke the story a few days back, but Jenelle's 911 call wasn't released until Thursday. While it appears that police did come investigate, it's unclear if the powder was harmful or just meant to scare the former reality TV stars.
After several weeks of (almost) complete silence, the former MTV-lebrity opened up to Us Weekly on Tuesday about where her battle to regain custody of her children stands.
"There's a lot of progress made on our behalf and [we] have to wait until our next court date as of now," she shared. "All children are involved in this case, not just one or the other. In the end, either the three children will come home that live with us primarily [or not]."
Jenelle and David — who tied the knot in September 2017 — are due back in court on Tuesday, June 25.
Listen to Jenelle's 911 call below:
RELATED STORY: Jenelle Evans Says Mom Barbara is Jealous of Her; Gives Update on "Progress" She & David Eason Have Made to Get Kids Back
(Photos: MTV; YouTube)