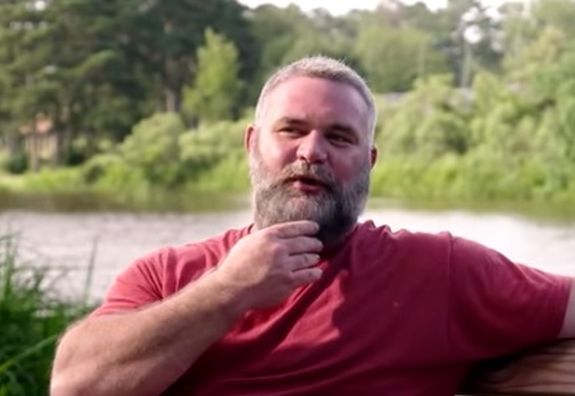 Tragedy has struck the McGee Family of TLC's Seeking Sister Wife.
News broke on Saturday that family patriarch Bernie had died and, later his wife Paige confirmed the terrible news.
Jennifer Mills, a family friend of the McGees, first posted a message to Paige's Facebook fan page, informing 'Seeking Sister Wife' fans of Bernie's passing.
"I am posting with the permission from Paige," Jennifer wrote. "It is with a heavy heart to tell you all that Bernie has passed away. Please give Paige time to be with her family, friends, and children.
"We just left the hospital and she is heading home. His mother is not handling this well. Paige is not either. But she has a bunch of hands around her. Please keep this family in your hearts and prayers. Thank you to the ones who have supported them through this journey. Please be patient and understanding if she does not respond to any comments or messages."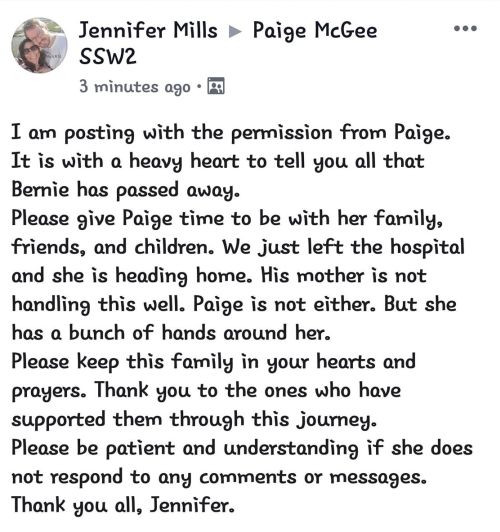 Paige soon confirmed the sad news, giving some insight into what Bernie– who was only 41 years old– may have died from.
"Thank you for your thoughts and prayers," Paige wrote on Facebook. "Bernie was out riding his bicycle and called me, saying he wasn't feeling well and to come pick him up. By the time I got there, EMTs were working on him, but I could already tell. The coroner said he had a heat stroke/heart attack. Please bare with me. I will respond as I can."
Bernie appeared on the second season of 'Seeking Sister Wife' with Paige. The show followed them as the tried to find a second wife for Bernie. The couple considered a woman named Brandy, but things between Brandy and Bernie did not ultimately end up working out.
Following the news of Bernie's passing, Brandy expressed her sorrow.
"Thoughts and prayers for the McGee family," she captioned a photo posted on Instagram of her with Bernie and some of the kids.
The Winder Family, who starred with the McGees on the show, also posted their condolences to Facebook.
"We are so saddened this evening to hear of the passing of Bernie McGee," the post reads. "We hope and pray that Paige and his family will be comforted in this time of sorrow. This life is fleeting. May we all live in our truth every day and strive to live as openly and with as much caring as Bernie did."
The Ashley will update this story when more information is available.
(Photos: TLC, Facebook, Instagram)