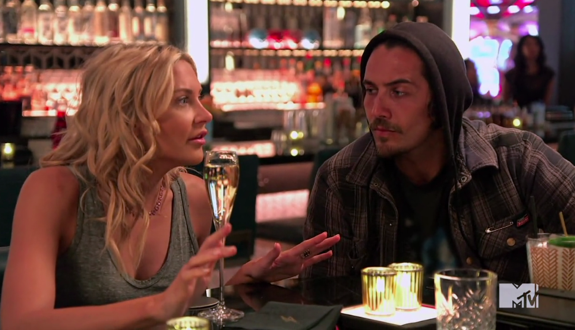 Stephanie Pratt says she won't be coming back to The Hills: New Beginnings for a second season, and true to form, she isn't leaving quietly.
In a lengthy post to her Instagram this week, Stephanie announced that she'd had enough of the drama and was happy to be back in London "where evil siblings don't exist"—- an obvious dig at her brother and co-star Spencer, with whom she's had a tumultuous relationship with for more than a decade.
" … Spencer often screamed that everyone hates me, is fake nice to me and to go back to London because no one wants me here," she stated in her post.
Next on Stephanie's Instagram hit-list was her sister-in-law Heidi Montag, whom she called "a hideous person" and seemingly blamed for the sex tape rumor involving Lauren Conrad back in the day—– the same rumor that contributed to the demise of Lauren and Heidi's friendship.
" … WE ALL KNOW WHAT YOU DID 10 years ago," Stephanie wrote. "You awful human being-and to your BEST FRIEND? You are truly a hideous person. No wonder you don't have 1 friend (your nanny doesn't count- you pay her)."
Heidi appeared to respond to Stephanie's attacks through a post on one of her Instagram pages. Along with a nature photo featuring a tree and a rainbow, Heidi included a caption discouraging people from being hateful.
While Stephanie's post was mostly negative towards her co-stars, she did have kind words for Justin Bobby Brescia, calling him her "rock the entire series." However, her compliment segued into a series of slams directed at Justin's ex-girlfriend Audrina Patridge, whom she said was "crazy" for accusing her of hooking up with Justin this season on 'The Hills: New Beginnings.' She also claimed that Audrina was actually dating someone off-camera at the time.
"No one plays a better victim than you (OMG you should actually go into acting)," Stephanie continued. "Ughhh and all the months you spent trying to get all of the girls against me… I mean that's Speidi's job!!!"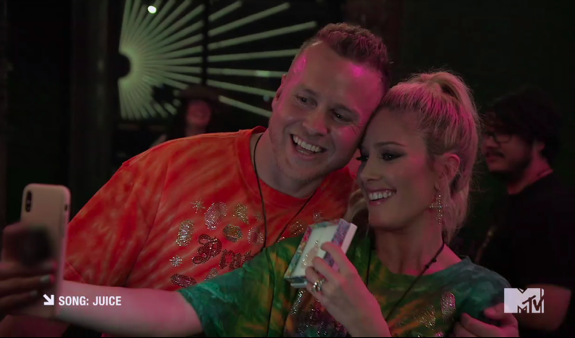 Stephanie admitted that she didn't tune in to this week's episode because she didn't want to relive Audrina "attacking my character and making up lies," adding that she has "always been a good friend" to Audrina.
"I am still utterly shocked & hurt you did this to me for camera time," she said.
Stephanie then touted her own reality-TV authenticity, having appeared on 'The Hills' and Made in Chelsea.
"I will always be honest, I've been on reality TV for 11 years straight… I can't be anything except straight up REAL," she said. "I have no interest in being fake, pretending my life is perfect."
She went on to congratulate MTV for getting a second season of 'The Hills: New Beginnings,' though she told her followers she would not be returning to the show.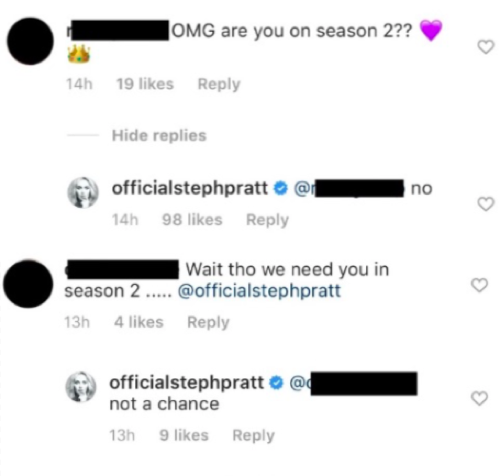 RELATED STORY: Stephanie Pratt Says Her Parents May Have Disowned Her For Making Negative Comments About Spencer Pratt & Heidi Montag
(Photos: MTV, Instagram)