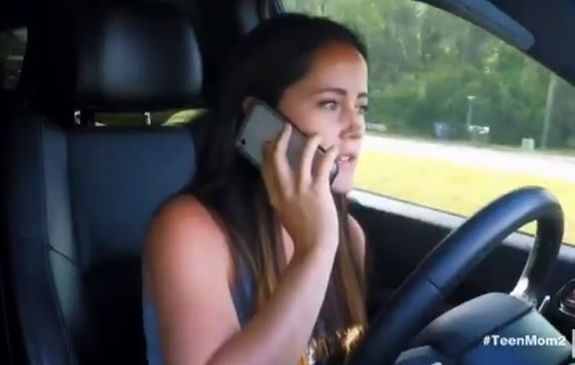 From new babies to new (questionable) skincare regiments, it's been another busy week for the stars/former stars of the Teen Mom franchise! In an effort to bring you up-to-date on the latest Teen Mom OGand Teen Mom 2 news, The Ashley brings you the Teen Mom News Pile.
Here are some of the major (and minor but interesting) 'Teen Mom'-related things that happened over the last few days…
Jenelle Evans Claimed She's Ill Again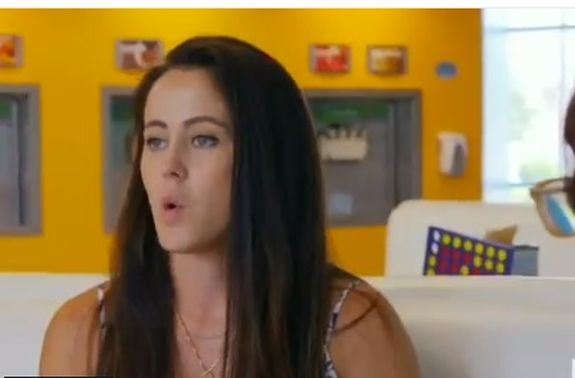 The "molecules" have returned…and this time they've made their way to Jenelle's esophagus!
The former 'Teen Mom 2' star told Hollywood Life that she's undergone testing to see what has been making her gag (other than watching her husband David trim his nose hairs).
"I've had two endoscopes, two esophagus dilations," she told the site. "My results came back from the barium swallow, and I have poor esophagus motility."
She says she will have to undergo even more tests.
"The next step is an esophagus manometry test that lasts for 24 hours," she said. "A catheter is put up the nose and down the throat to test wave lengths and acid/PH levels in the esophagus, which will all be recorded onto a small device."
As per usual, Jenelle stated that David has been the perfect nursemaid for her.
"David has been supportive of me and understands how severe this problem gets," Jenelle said. "MTV has also witnessed it first hand a few times."
Years ago, Jenelle claimed to be suffering from a laundry list of mysterious health issues, including hot flashes, sweaty and itchy legs, a numb tongue, and the ability to see "molecules" in front of her face.
There's no word yet if the test showed any molecules in Jenelle's esophagus that could be causing the issue!
Mackenzie McKee Admits She's Unwashed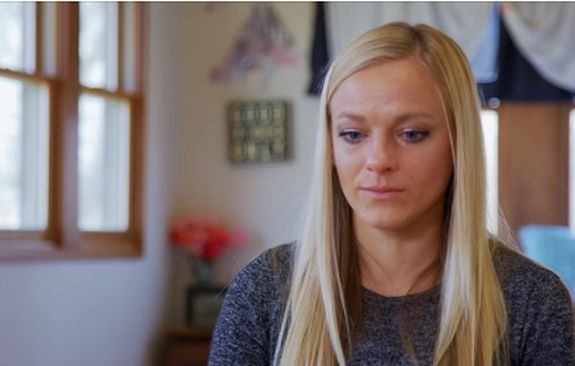 Former 'Teen Mom 3' star (and future 'Teen Mom OG' guest star) Mackenzie McKee's brag post on Twitter on Friday had people cringing (and most likely booking appointments with their dermatologists.)
Mack took to Twitter to announce that she was celebrating the one-year anniversary of the day she stopped washing her face.
No. Seriously.
"A year ago, I stopped using all face wash and just do masks here and there, and hot water. Best thing ever," she wrote proudly.
Mackenzie— who, in the past has dealt with negative comments regarding how dirty her house is— got an earful from her social media followers regarding how bad her new skincare "regiment" is.
"Hot water is terrible for your face," one person wrote. "Breaks capillaries. And face masks say to cleanse before using. How do you get your makeup off completely? Water won't get it all off."
"Um….that's gross," another wrote.
We'll be seeing Mackenzie's (unwashed) face on some of the upcoming 'Teen Mom OG' episodes!
Jenelle Evans Pouted Because MTV is Filming Amber Portwood's Court Battle & Didn't Film Hers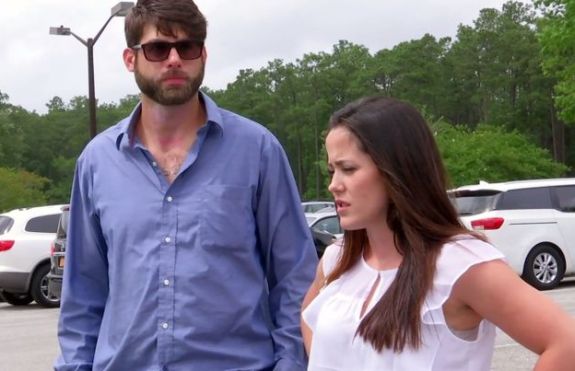 Fired 'Teen Mom 2' star Jenelle Evans was not happy to see that an MTV film crew accompanied Amber Portwood to her court hearing on Thursday. The cameramen and producers were capturing the Kodak moment as Amber walked out of the courtroom (where she was answering to the three felony charges currently pending against her for an alleged domestic violence attack on her boyfriend Andrew Glennon).
Jenelle— who, as 'Teen Mom' fans know, just finished up a grueling months-long court battle to regain custody of her kids— took to social media to express her unhappiness over MTV filming her nemesis Amber, despite the serious and violent charges against her.
"Wow, could of filmed at my court case that was completely dismissed…but no instead go film that drama of a person that attacks others with weapons," Jenelle tweeted. "Don't film the positive tho… but [the MTV crew] is scared of David."
Of course, Jenelle failed to realize that she (and her beloved husband David) were fired by MTV before her court battle began, so the network would have absolutely no reason to film her. (Also, to The Ashley's knowledge, Amber has never directly threatened the MTV producers, as Jenelle admitted David has done, so there's that…)
"16 and Pregnant" Star Megan McConnell Welcomes Third Child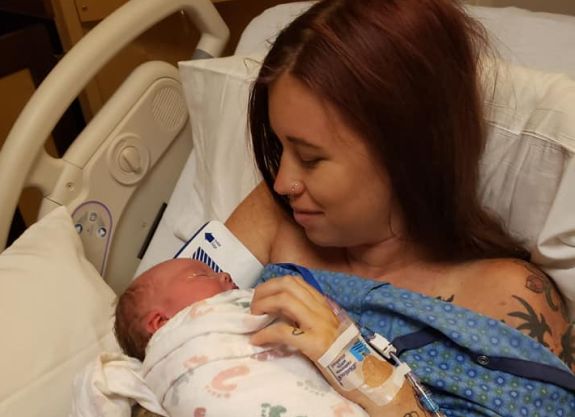 Megan– who starred on the second season of '16 and Pregnant' alongside most of the 'Teen Mom 2' cast— gave birth to her third child early Friday morning. The baby– whom Megan named Felicity— is the third child for the former MTV star, who already has two boys.
"My little Felicity is finally here! 3 hours of labor, 4 minutes of pushing. When she was ready, she was ready!" Megan tweeted, along with a photo of her daughter.
Fans will remember Megan for her military family and her not-so-great, video-game-obsessed baby daddy Nathan. During her episode she gave birth to her son, Blake.
After marrying and divorcing Nathan, Megan began a relationship with a guy named Chase, who is the father of her second son, Silas, who was born in 2015. Chase is also the father of her newborn daughter Felicity.
Kail Lowry's Podcast Nominated for Podcast Award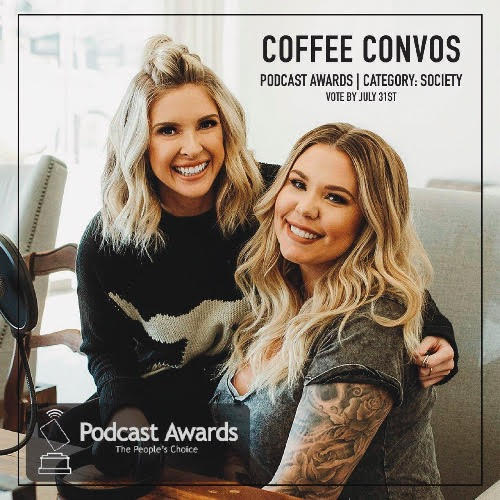 Coffee Convos, the podcast 'Teen Mom 2 star Kail Lowry co-hosts alongside Lindsie Chrisley, is in the running for a Podcast Awards.
Kail shared the news on Twitter, encouraging her followers to show support by casting their vote.
"Hi Podcast Listeners! We are nominated for a #podcastaward and would love your support! Coffee Convos is under the Society Category," Kail tweeted, along with the voting link.
Hi Podcast Listeners! We are nominated for a #podcastaward and would love your support! Coffee Convos is under the Society category! 😊 https://t.co/VB6AMCvufv THANK YOU!

— Kailyn Lowry (@KailLowry) July 26, 2019
Kail and Lindsie released the first episode of Coffee Convos in November of 2017. The podcast has often featured Kail's 'Teen Mom 2' co-stars as well as others from the Teen Mom franchise.
Click here to vote!
To read more of The Ashley's recent 'Teen Mom' stories, click here!