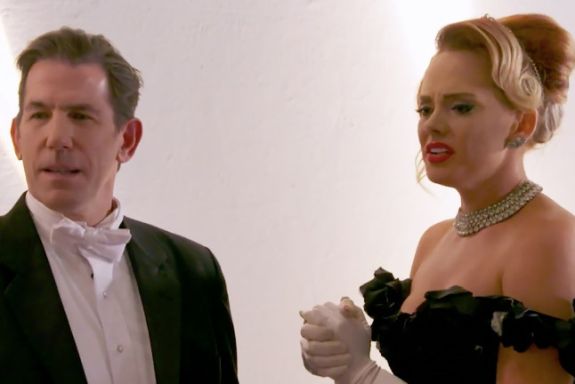 Southern Charm's Kathryn Dennis and Thomas Ravenel have three things in common: a daughter, five-year-old Kensie; a son, three-year-old Saint; and a custody fight that will never end. With new accusations being thrown out nearly every day via their bitter court fight, it's hard to keep up with the latest news!
Here, we do our best to provide you with the most up-to-date accusations and threats made by Thomas and Kathryn!
Thomas and Kathryn's bitter battle for custody began last year when Kathryn filed for primary custody after it was revealed that sexual assault allegations against Thomas had been made by the couple's former nanny, Dawn Ledwell. While Thomas is set to stand trial for those allegations, it has in no way kept him from putting up a fight for custody of he and Kathryn's children, as allegations from both parents continue to be brought to light (mostly through their respective attorneys).
That being said, go ahead and ring your Michael the Butler bell and request an extra strong concoction as we give you a rundown of the latest mud being slung down south by the 'Southern Charm' exes.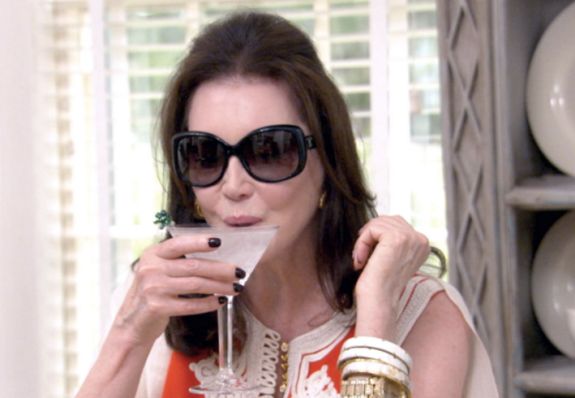 Thomas says Kathryn is a sex addict. As The Ashley previously told you, Thomas' attorneys included an affidavit from Ashley Pillar, an ex-boyfriend of Kathryn's, in their recent submissions to the court regarding the custody fight for Kensie and Saint. In that affidavit, Ashley accused Kathryn of being "addicted to prescription medications, marijuana, alcohol and sex" while they were dating.
Kathryn says Thomas has some, shall we say, particular bedroom habits of his own. According to Reality Tea, Kathryn alleges that on one occasion, she refused sexual relations with Thomas and he responded by masturbating on her back while she was asleep. (That's a mental picture that will probably never leave us…shudder.)
Oh, but that's not all, folks.
"I also discovered that he had been watching muscleman p0rn that night," she added in the court paperwork.
Moving right along…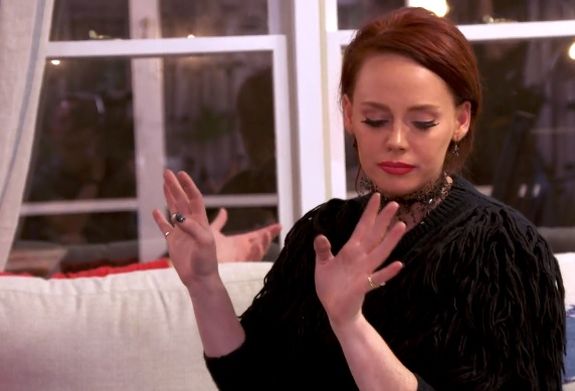 Thomas says Kathryn tested positive for marijuana during a recent drug test.
Kathryn says CBD oil was to blame, according to Reality Tea. The site also noted that court documents obtained by The Blast stated that Kathryn is disputing the results of the positive test.
"Most recently there was a discrepancy in the results of my urine test indicating a trace amount of 16 parts per million for marijuana metabolite on June 14," Kathryn stated in the documents. "However, I have not used marijuana. My hair follicle test taken on the same day was negative."
The documents also note that Kensie and Saint are still with Thomas after Kathryn went to pick them up last week and was not allowed to do so, as Thomas' lawyers cited terms of their custody agreement. According to the terms, Thomas can take away custody in the result of a positive drug test on Kathryn's end.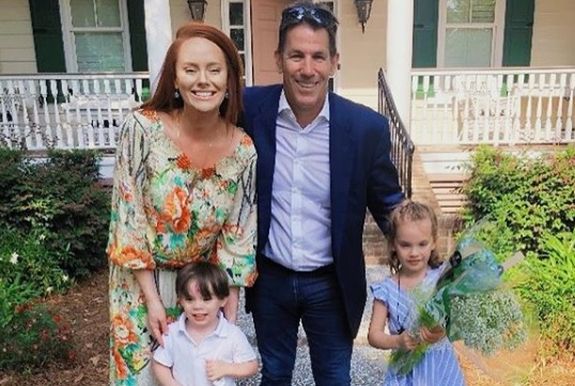 Thomas says Kathryn let her boyfriend sleep over while the kids were home—another violation of the couple's custody agreement. According to Reality Tea, the terms state that Kathryn cannot have someone of the opposite sex sleep at her home while the kids are with her.
Kathryn says her boyfriend, country singer Hunter Price, slept on the couch during the night in question and she maintains that he is a good influence who doesn't drink alcohol or do drugs.
https://www.instagram.com/p/Bt63yKnH1_M/?utm_source=ig_web_copy_link
Thomas says Kathryn had an abortion in 2016 while she was in rehab. As fans of 'Southern Charm' may recall, Kathryn sought rehab for a supposed addiction to marijuana—- the same issue that led to her temporarily losing custody of her children.
Kathryn says Thomas and his on-again, off-again girlfriend Ashley Jacobs have "tried to defame" her by claiming that she had an abortion while in rehab after "getting pregnant from some friend of his," according to The Blast.
It probably goes without saying at this point, but Thomas and Kathryn's custody battle is ongoing.
RELATED STORIES: 'Southern Charm' Star Kathryn Dennis Denies Thomas Ravenel's Latest Accusations Regarding Drug Use & Sex Addiction
(Photos: Bravo, Instagram)