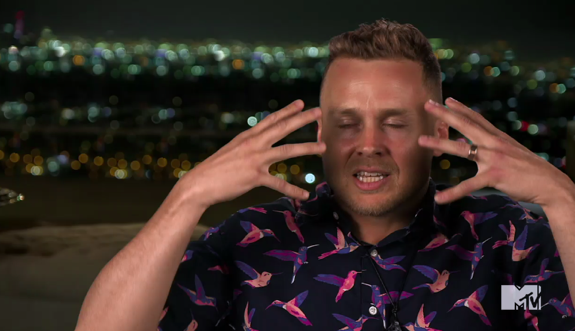 Spencer Pratt might sell healing crystals, but he's going to have to find a pretty big one to repair this damage.
Just days after he accused his The Hills: New Beginnings co-star Brody Jenner of being "like a hostage" in his (never actually legal) marriage to Kaitlynn Carter, Spencer is letting everyone know how he really feels about his former friend and let's just say, it's not good.
In an interview with Cosmopolitan, Spencer revealed that he always knew Brody and Kaitlynn's marriage wasn't real. He also had an interesting take on the real reason he didn't receive an invite to the wedding.
"By the way, I knew their marriage wasn't real," he said. "I already addressed it with Brody and he said he didn't want to marry [Kaitlynn] because he didn't want her to have access to [his mom] Linda [Thompson]'s money.
https://www.instagram.com/p/BxXxvp7hNes/?utm_source=ig_web_copy_link
"I knew when I wasn't invited to the wedding it wasn't a real wedding, because I know if Brody was legally getting married, he would have loved to have had me there Snapchatting the whole thing," Spencer added.
Furthermore, Spencer said if he would have paid to attend Brody's "fake wedding," he'd now be asking Brody to cough up his appearance fee.
"He must have known that if I wasted money on a flight to fricking Indonesia for a fake wedding, I would have come to his bank and said, 'Pay up, pay for my ticket,'" he said. "I want an appearance fee. I don't do fake. You want me at your fake wedding? I'll send you a video on Cameo. Standard messaging rates apply. I appreciate him looking out for his former best friend like that."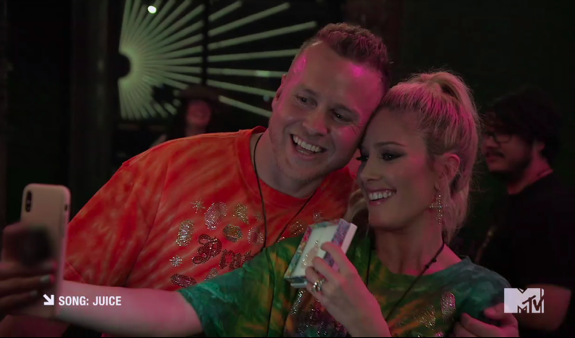 Spencer went on to respond to a reported statement from Brody and Kaitlynn's manager, claiming that the couple is no longer together but "still share their dislike for Spencer and his divisive ways." Spencer denied being divisive and insisted he was simply exposing "two pathological liars."
"I'm calling two pathological liars out for pretending to be a married couple for 12 episodes, when they're boyfriend and girlfriend who sleep with other people," he said. "Do what you want, but don't lie about it. I like both of you way less than you like me. How about that?"
https://www.instagram.com/p/ByN8wkqBEVI/?utm_source=ig_web_copy_link
As for Brody and Kaitlynn's involvement in Season 2 of 'The Hills: New Beginnings,' Spencer said—in a very Spencer-like way, of course—that he's ready for it.
" … I'm way more excited to watch Brody and Kaitlynn being single than I was with them being a couple. Even though they were also technically single before."
When he wasn't bashing Brody in his interview, Spencer was busy going after some of his other co-stars, including his sister, Stephanie. On this week's episode, viewers saw Spencer and Stephanie's parents pull out of Thanksgiving dinner at the last minute due to their mom's back injury. While Spencer appeared to be pretty understanding of his mom's pain at the time, evidently he was putting on an act for the cameras. (Imagine that?!)
"I hope my mom was paid off by the producers, because that was cold," he said. "Oh, her back hurt too much for her to come? She was fine that morning! Stephanie could have just stayed and helped her! But no, you send that hell spawn our way?"
Spencer also had some thoughts on the peace-offering banana bread Stephanie baked for Thanksgiving. Spoiler alert: he won't be asking for the recipe.
" … It's hilarious that Stephanie thinks we would eat something she makes," Spencer said. "Does she think that we're dumb? We sent that bread off to be tested for anthrax … Not even Justin Bobby asked for a bite and he's not the smartest guy I've ever met."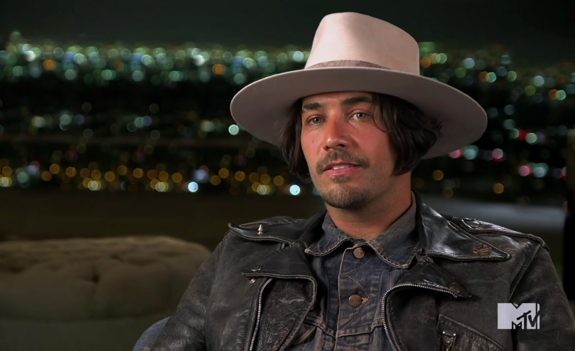 Spencer also gave his take on the Justin Bobby/Audrina Patridge/Stephanie (forced-for-TV) love triangle that came to a head during Monday's episode when Justin showed up to Friendsgiving with a date. For the record, Spencer placed the blame on Stephanie for not "treating Audrina like a human being." He also doubted Stephanie and Justin Bobby's claim that the two of them never hooked up.
"Did Stephanie hook up with Justin Bobby? I don't call my sister, so I can't say that," he said. "Did she mess with Audrina and Justin's dynamic? Come on. I can't believe we didn't see Stephanie get on her broom and fly out of that party, cackling."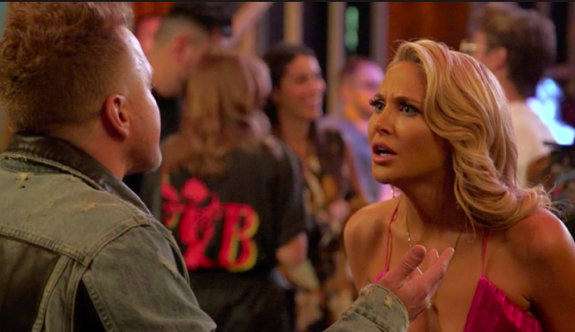 Oh, and FYI, Spencer is placing his bets on Justin and Audrina ultimately reuniting, comparing them to a well-known on-and-off couple from Siesta Key.
"They're going to end up together on 'The Hills' season 10," he said. "They're the Alex [Kompothecras] and Juliette [Porter] of this show."
If the producers have any say in it, Spencer's prediction will come to fruition—on screen, if nothing else.
RELATED STORY: 'The Hills' Shocker! Brody Jenner Splits with Wife Kaitlynn Carter; Reveals They Were Never Really Married
(Photos: MTV, Instagram)