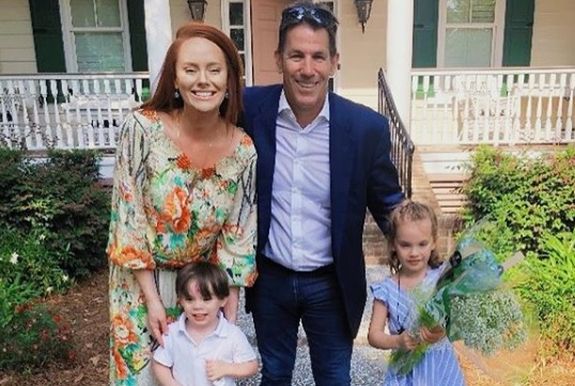 Kathryn Dennis and Thomas Ravenel's forever-long custody battle may have finally come to an end.
No, seriously!
The Blast reports that, during a court hearing regarding custody and child support for the Southern Charm couple's two children Kensie and Saint, a judge ruled that Kathryn and Thomas will share joint custody, with Thomas being the children's primary legal custodian.
Kathryn will be allowed unsupervised visits, despite Thomas' attempts to have her only see the children under court supervision.
In addition to the custody ruling, the judge ordered the exes to work together on the kids' health issues, education and other important decisions. The couple must also attend a minimum of three co-parenting sessions with a counselor, and Kathryn agreed to cognitive behavior therapy as well.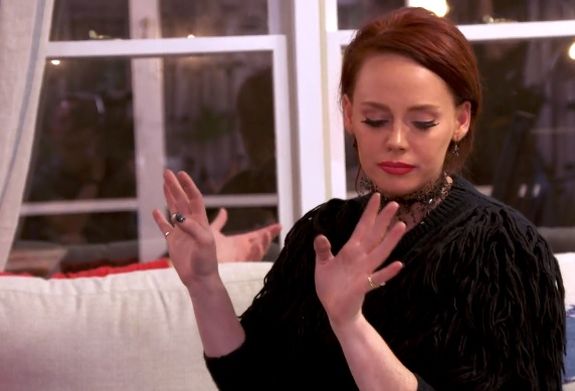 As part of the ruling, Kathryn and Thomas have been ordered to not consume alcohol or abuse prescription drugs in the presence of their kids; use illegal drugs with anyone they are romantically involved in; or allow said romantic partners to stay overnight while the children are in their custody.
Of course, this is just a temporary order, so the pair's bitter custody feud may pick up again at a later time.
As The Ashley previously told you, allegations of drug use have been made in the past on Thomas's end, most recently after Kathryn allegedly tested positive for marijuana. Thomas has also accused Kathryn of allowing her boyfriend Hunter Price to stay overnight while the kids where in the house. In addition, they have both accused one another of drinking to excess. Because of this, the judge ruled that Kathryn and Thomas are allowed to request that the other be tested for drinking while they have custody of Kensie and Saint.
The judge also ordered that Kathryn and Thomas not speak negatively about one another in front of Kensie and Saint or on social media. In addition, they may not allow anyone else to be called mother or father by the children and they cannot expose the children to violent or profane language.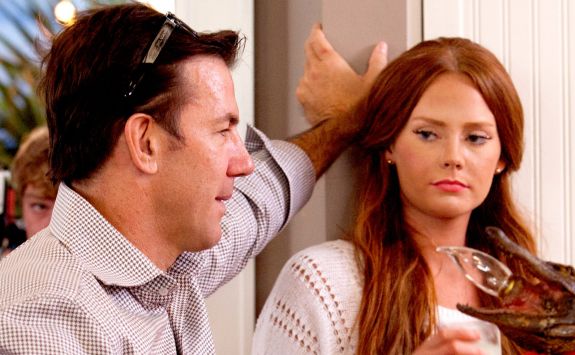 Until a future hearing is held, neither Thomas nor Kathryn will be made to pay child support.
Thomas and Kathryn weren't the only Bravo-lebrities to make an appearance in the courtroom this week, as 'Southern Charm' matriarch Patricia Altschul reportedly spent hours in a court deposition regarding the case.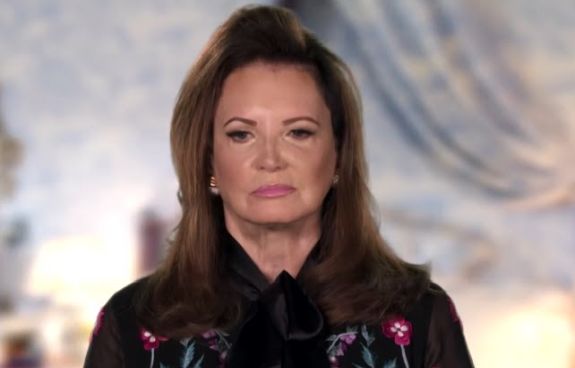 As The Ashley previously told you, Patricia was dragged into the messy custody battle at the request of Thomas. As part of the court deposition, Patricia was ordered to turn over texts and emails between herself and Kathryn as well as those between her and Luzanne Otte, who is Thomas' ex-girlfriend. Thomas reportedly believes that Patricia has information on the women teaming up to accuse him of sexual assault. (As you may recall, one of those accusers is his children's former nanny Dawn Ledwell—for which he is set to stand trial.)
The day after she spent hours being deposed, Patricia was interviewed by The New York Times, during which, the subject of the custody hearing was broached.
"Legally, I can't make a comment because this is ongoing," she said. "My hands are tied. I'd like to say a lot."
The 'Southern Charm' stars' custody ruling follows a rough couple of weeks for Kathryn, who crashed her car August 2 while Kensie and Saint were both in the backseat. Less than a week later, her mother Allison Calhoun Dennis passed away a year after finishing chemotherapy treatments, according to The Blast.
RELATED STORY: Ashley Jacobs Returns to 'Southern Charm,' Then Uses Social Media to Accuse Patricia Altschul of "Conspiring to Frame" Thomas Ravenel
(Photos: Instagram; Bravo)