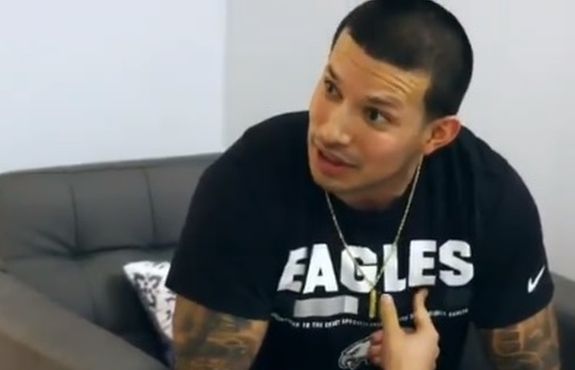 Days after cops were called to the home of Teen Mom 2 dad Javi Marroquin and his fiancé Lauren Comeau, Radar Online has released a 911 call made by Javi to the City of Dover Police Department on Saturday, the night the fight went down.
Javi can be heard telling a dispatcher that he was trying to get someone out of his house so he could go to sleep but "they won't leave." He then revealed that the person was his 31-year-old sister Lidia, who has appeared on 'Teen Mom 2' in the past.
From what The Ashley hears, Lidia came to Javi and Lauren's home to pick up their son, Eli, because someone in the house called her and let her know that the couple was fighting. (Several of Lauren and Javi's friends were present during the altercation.)
"Javi didn't want Lidia there, and didn't want her taking his son, so he called 911 because she refused to leave without the baby," the source said.
https://www.instagram.com/p/B0zOD5cFV9G/?utm_source=ig_web_copy_link
The PIO for the Dover Police Department told Radar that no arrests were made as no crime was committed.
Javi and Lauren have yet to speak about what their blowup fight was about; however, The Hollywood Gossip states that the argument started because, "Lauren became infuriated upon learning that Javi had been unfaithful to her."
"Our source assures he did, indeed, cheat," the site's source added.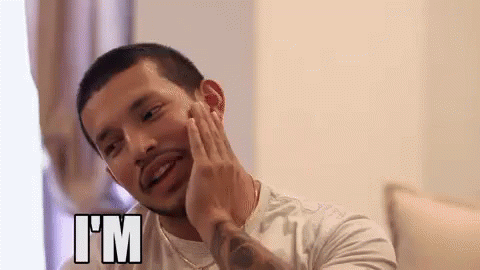 The Ashley hears that, in the heat of the argument, Lauren even called many of their friends and family and informed them of Javi's infidelity.
And…because The Ashley knows you are all going to ask her, she wants to be clear: this incident had nothing to do with Javi cheating with his ex Briana DeJesus— who coincidentally just became single herself— or with his ex-wife Kail Lowry as some have suggested on social media. Briana even stated this in an interview with Us Weekly on Wednesday and The Ashley can confirm that the blowup had nothing to do with either Briana or Kail.
When news of the split first broke, Javi's ex-wife Kail Lowry declined to comment on what went down.
"Even though I've said things in the past, it's not my place to comment on their relationship or issues," Kail told Us Weekly. "I wish him the best whether they're together or not."
However, on Wednesday, she seemed to be toying with the idea of releasing more details of what happened.
"Since @Javimarroquin9 wants to text me asking if I'm leaking the info about him & his girl. I'm about to," she tweeted. "I could have by now and I have not but if I'm being accused I might as well, right?"
"But I won't do what he did to me during our divorce so I'll keep my mouth shut," she added. "Karma is a bitch & I'll let her do her work."
Listen to Javi's call to the Dover Police Department below.
RELATED STORY: EXCLUSIVE! Police Reportedly Called to Home of 'Teen Mom 2' Stars Javi Marroquin & Fiancé Lauren Comeau Following Big Fight
(Photos: MTV, Instagram)