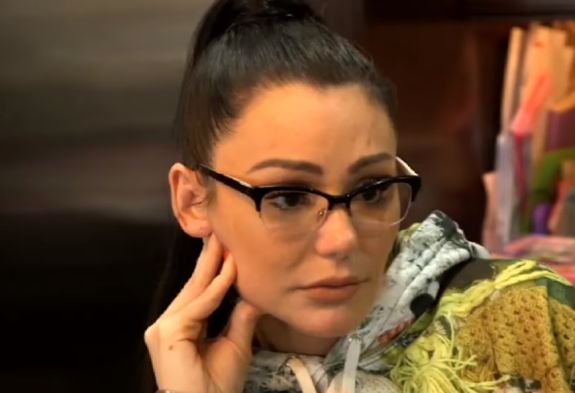 Jenni "JWOWW" Farley is opening up on-camera about her divorce for the first time on Thursday's episode of Jersey Shore Family Vacation.
During a conversation with her pal Nicole "Snooki" Polizzi, Jenni reveals why she was reluctant to discuss her split from husband Roger Mathews while filming a scene at a dude ranch with the rest of the show's cast.
"As bad as our f**king relationship got, I stayed quiet, because that's what you're supposed to do!" Jenni tells in the new video.
Jenni admitted that she had filed for divorce from Roger before the recently aired "dude ranch" scenes were filmed, when she refused to tell Ronnie Ortiz-Magro what was going on with their relationship on-camera. "To me it's the ultimate betrayal that [Roger] went public."
Jenni is, of course, referring to the series of videos Roger posted to Instagram in December 2018, accusing Jenni of taking his kids away from him, etc.
"My divorce…I didn't want to talk about it publicly, out of respect for my children, so when those videos came out I feel like it was a really, really low blow by Roger," Jenni says.
Nicole tells us that she was not happy about the public attack her best friend received because of what Roger posted.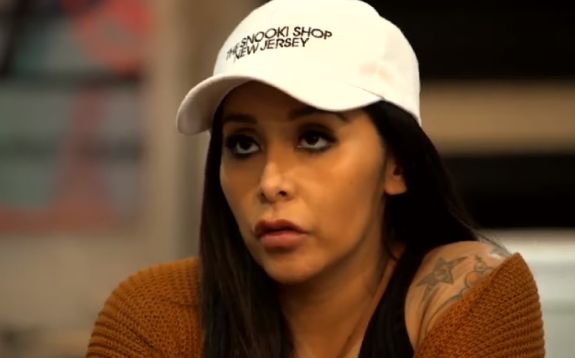 "Everyone was attacking Jenni about keeping the kids away from Roger when that's not even the truth!" Nicole says. "Little do they know, Jenni let Roger stay in the house after she filed for divorce so that he could still be with the kids. But he would start fights in front of the children. So, finally, enough is enough and she called the cops and said, 'You gotta get out! But she never said he can't see his kids.'"
As fans may remember, some of Roger's videos were filmed in the back of a cop car, something Jenni and Nicole say was done by Roger to garner him sympathy from the public.
"People think I had him arrested! [That's] not even the case," Jenni said. "[The cops] were being nice and giving him a ride."
Jenni says she's thankful that she was smart enough to get a pre-nuptial agreement before she married Roger, but she's aware that he will be in her life forever, regardless of what happens with their divorce.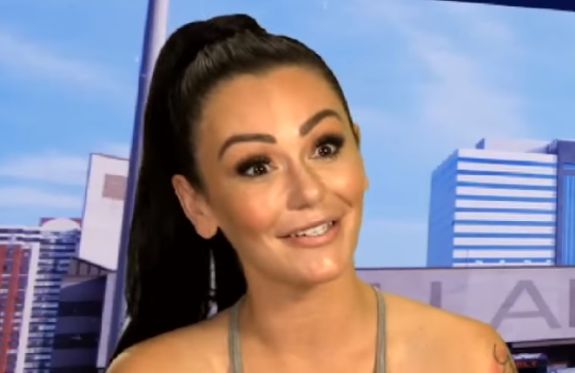 "At the end of the day, he's still the father of my kids, gotta keep it together," Jenni says. "Everything I do in this life today, the kids come first. And for him to literally piss on all of that and call me a piece of s**t mom, that sucks."
Nicole brings up the fact that Jenni and Roger's drama fest was reminiscent of the crapshow that is the relationship of Ronnie and his baby mama Jen Harley.
"[Roger] like stooped to Ron and Jen level!" Nicole says.
Jenni then tells the camera that, while she's taken quite a few jabs at Ron and his on- and off-girlfriend for their drama, she's now involved in similar chaos.
"The irony in all of this is that I love to make fun of Ron and Jen– car chases, getting ran over, drama– and now I'm on that level and I'm sure Ron and Jen are looking at each other like, 'Oh, did you see what's on the morning paper today? Not US!"
She later tells the camera, "This thing can't end soon enough!"
Watch the full scene below!
RELATED STORY: Nicole "Snooki" Polizzi Reveals What Caused Her Recent Meltdown on the 'Jersey Shore Family Vacation' Set
(Photos: MTV)