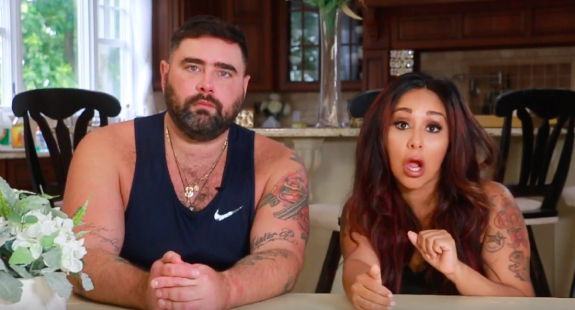 Jersey Shore Family Vacation star Nicole "Snooki" Polizzi is finally addressing her recent meltdown!
The reality star was caught on camera earlier this month screaming that she wanted to leave the 'Jersey Shore' set and, in a new video, she explained that her freakout was prompted by a few things, including missing her then two-month-old son… and maybe some wine and a certain annoying roommate.
As The Ashley told you earlier this month, TMZ released a video of the mom of three storming out of a house where the cast was filming scenes for 'Jersey Shore Family Vacation' Season 3. In the video, Snooki can be heard screaming that she wants to go home to her kids.
Snooki took to her YouTube channel this week to react to the video and explain what exactly went down.
"I can't really tell you what happened, but I'll let you know that filming the rest of this season, I already had anxiety because I just had a freaking baby, so leaving my 2 month-old to film—- and by the way, I went home at night to take care of him, but they're not gonna play that, so it's gonna look like I slept there—- but leaving the baby all day to hang out with the roomies and go out, it's just not … it's not something I do everyday," she explained. "I don't know, I just had anxiety leaving the baby."
In the TMZ video (posted above), Snooki could also be heard saying, "she's a f**king assh0le." Nicole revealed on her YouTube channel that the remark was made about Angelina Pivarnick.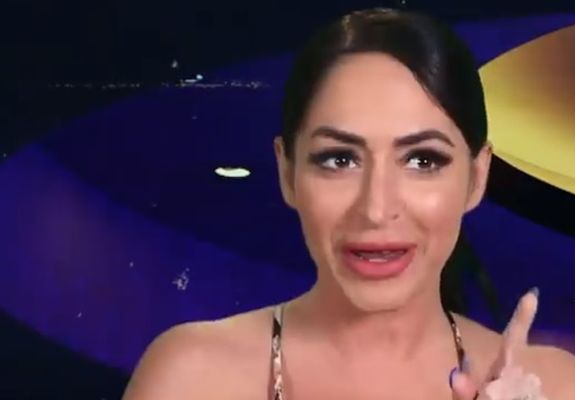 "… And then you know, Angelina giving me crap, because that did happen, I can't tell you what it's about, but you know, she's coming at me and in my head I'm thinking—- mind you, I had like two bottles of wine—- but in my head I'm thinking, 'I didn't leave my kids to deal with this high school drama," she said. "I got up and I walked out and had a fit."
Nicole said the footage of the incident that led to her blow-up will air this season on 'Jersey Shore Family Vacation.'
"It's definitely going to be interesting," she said.
Listen to Snooki's full statement on her meltdown below!
RELATED STORY: EXCLUSIVE! 'Jersey Shore' Star Angelina Pivarnick Says Her Wedding to Chris Larangeira Will Be "Like a Fist-Pumping Club"
(Photos: YouTube; Instagram; MTV)