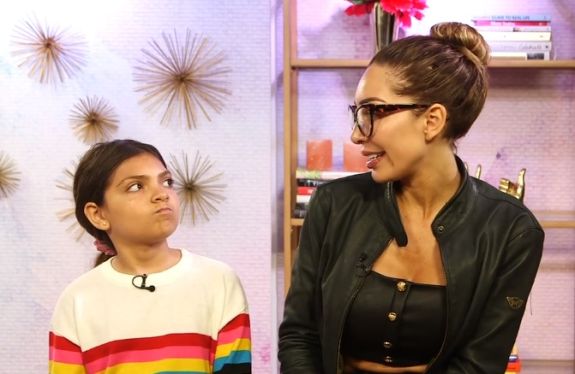 Farrah Abraham says that a potential suitor of hers must agree to keep their trap shut!
During a new interview with Us Weekly, the former Teen Mom OG star revealed that she is now so famous, she makes any man who wants to date her sign a non-disclosure agreement (NDA). Farrah, who is, after all, the self-proclaimed "Top Celebrity in Our Nation", says that men just want to date her to mooch fame off of her.
"I definitely don't need anyone dating me anymore because I'm famous or I'm a celebrity. I take that really serious now," Farrah told the magazine.
Any potential gentleman callers must also agree to de-friend any members of the press.
"I definitely know what I'm looking at now when it comes to personalities and behavior and human behavior," she said. "I don't take any chances anymore. They sign an NDA. They're not allowed to call press or other people, be friends with reporters. I take it really serious."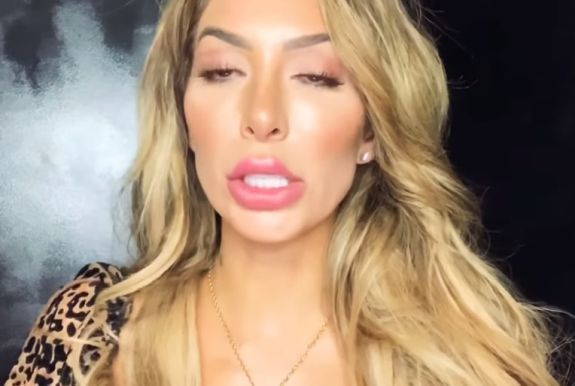 Farrah says any potential dates must also love her daughter, Sophia…and dogs. (She did not indicate, though, if they had to be OK with using Porta-Potties and being around mini horses.)
According to Farrah, the men she "dates" don't mind having to sign an NDAs.
"For the majority of athletes and sports players that I date now, I haven't had any of those issues these past two years," Farrah— who seems to be unaware that an athlete is a sports player— said.
"I've been on wonderful dates around this globe, and in the meantime my Sophia is either vacationing with friends or she's with grandparents," Farrah added. "I have the luxury of some really great dates."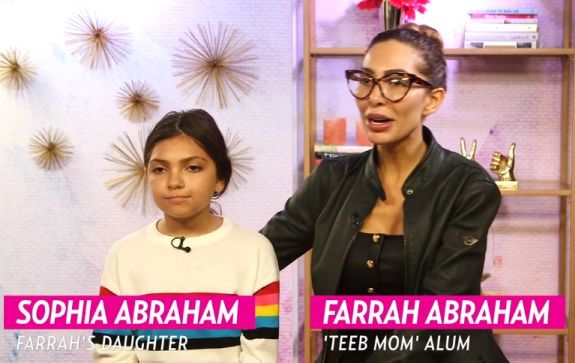 Speaking of 10-year-old Sophia (who looked positively over it during the whole interview with Us Weekly), Farrah says Sophia is aware of her infamous 'Backdoor Teen Mom' sex tapes, which she made with adult film star James Deen back in 2013. She says she explained to her daughter that these things happen when you as big of a Hollywood superstar as Farrah is.
"I talk to her about me having sex with a p0rnstar, yes," she said, obviously angry that she was asked that question. "I'm a celebrity, so it was taken way out of context, wasn't it? It was sensationalized. So I think if you're confused about something, my daughter is very much not confused about how the world sees it."
Shockingly, Farrah says she hasn't found any man worthy of being introduced to Sophia in the last two years, so it may be awhile before she finds a beau willing to sign her NDA.
"Sophia really hopes that she gets a brother or sister. I just hope I meet a human who's great enough to do that with," Farrah said. "But I'm in no rush. I'm OK being married to myself at this point."
You can watch the entire interview below!
RELATED STORY: Judge Rules Farrah Abraham Can Be Served Lawsuit Documents at Her Dad Michael's House After Attempts to Locate "Transient" 'Teen Mom' Are Unsuccessful
(Photos: Us Weekly, YouTube)