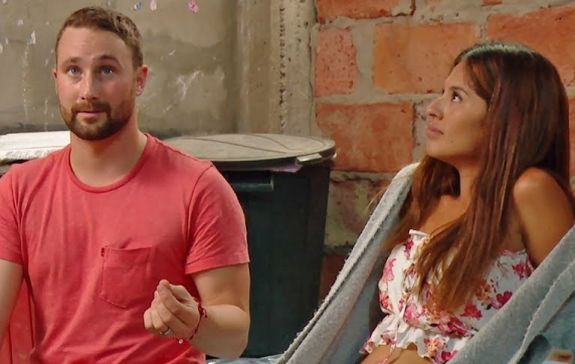 The rollercoaster relationship between 90 Day Fiancé: The Other Way stars Evelin Villegas and Corey Rathgeber just hit another bump.
According to DailyMail, an alleged platonic meet-up in Las Vegas between Corey and 90 Day Fiancé: Happily Ever After? star Larissa Dos Santos Lima led Evelin to blast both her fiancé and Larissa over Instagram, doubting their "platonic meet-up" claims.
https://www.instagram.com/p/B3JOYdpnU4j/?utm_source=ig_web_copy_link
In a series of clips from Evelin's Instagram Live video posted by "90 Day Fiancé" blogger John Yates, Evelin called the outing between the two "a date."
"Corey is hanging out with Larissa right now, as all of you can see. It makes me a little upset and I'll explain why," she said. "Because it's not that he is just hanging out with a cast member. That's a date, basically. It's messed up."
Evelin went on to call Larissa "a friggin' whore" and said she needed to "be more respectful toward other women."
Here are the three clips from Evelin's (rather lengthy) Instagram Live video…
https://www.instagram.com/tv/B3LEMGGnGWT/?utm_source=ig_web_copy_link
https://www.instagram.com/tv/B3LEnWkneuU/?utm_source=ig_web_copy_link
https://www.instagram.com/tv/B3LFDj5nU5Y/?utm_source=ig_web_copy_link
Larissa responded to Evelin's videos with an Instagram Live of her own, in which she slammed Evelin and accused her of cheating on Corey.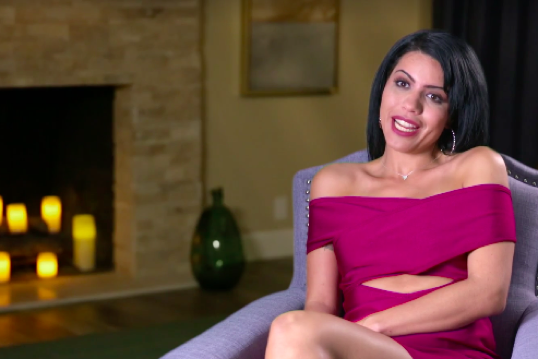 As for Corey, after Evelin said she doesn't "even know who he is anymore," he took to Instagram with a lengthy post, proclaiming his love to her and again, denying any romance with Larissa.
"Evelin I love you from the bottom of my heart! I always will! You are the world's most beautiful and amazing woman I could ever ask for," he wrote. "For those of you wondering about me and Larissa. We met up as friends, that's how it is. For those saying anything more about that subject are wrong and creating rumors … ."
https://www.instagram.com/p/B3LF2iOJXr5/?utm_source=ig_web_copy_link
Last night, Corey posted a "date night" photo on Instagram, hinting that he and Evelin had patched things up… at least for the moment.
This drama comes just weeks after Corey allegedly broke up with Evelin over Instagram. So in other words… stay tuned!
RELATED STORY: '90 Day Fiancé: The Other Way' Star Evelin Villegas Reportedly Dumped by Fiancé Corey Rathgeber… Via Instagram
(Photos: TLC; Instagram)