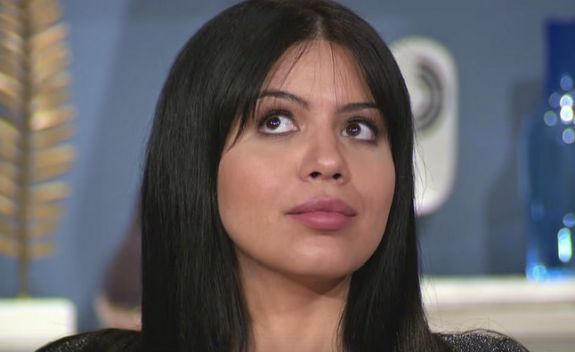 90 Day Fiancé: Happily Ever After? star Larissa Dos Santos Lima is accusing Corey Rathgeber of 90 Day Fiancé: The Other Way of trying to kiss her while the two were together recently in Las Vegas on what was supposed to be a platonic meet-up.
As you may recall, the Las Vegas run-in between the two TLC stars set off a storm of Instagram Live videos and posts by Larissa, Corey and Corey's fiancé Evelin Villegas—– the latter of whom accused the two of being on a date. The incident also led Larissa to accuse Evelin of being unfaithful to Corey (among other things).
https://www.instagram.com/p/B3JOYdpnU4j/?utm_source=ig_web_copy_link
Now, Larissa has taken her accusations a step further by claiming that Corey tried to kiss her in Las Vegas and claiming that the two of them have been talking via text.
" … He was begging me last night for a kiss but in fact I thought he was too small for me and definitely not my type," Larissa said in part in a post shared to her Instagram Story.
Larissa encouraged Evelin to "deal with your man and leave me alone," before going on to share alleged screenshots of texts between herself and Corey. In her first screen shot, Corey appeared to suggest a meet-up in Las Vegas with Larissa.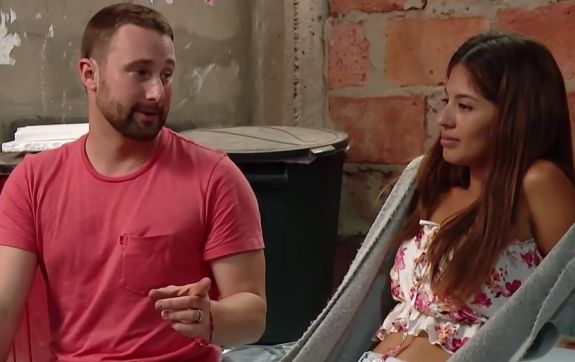 "Maybe I can stop in Las Vegas after Phoenix," he wrote. "I would love to meet you. I'm a big fan lol."
In the next screenshot, the two appear to be talking about their respective shows when Larissa tells Corey she hopes they "can be friends."
"Okay well I appreciate that," Corey allegedly responded. "I really do think you are an awesome and beautiful person who deserves to be treated right."
Larissa ended her social media slam with a photo of herself and ex-husband Colt Johnson, claiming he is the only person she has (or had?) eyes for.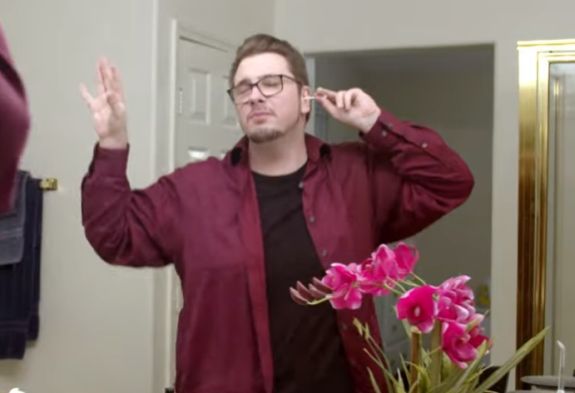 "I don't care about your man the only person I loved was Colt," the photo caption read.
While Corey hasn't spoken out on social media since his "date night" post and the one before that— in which he denied any involvement with Larissa and declared his love to Evelin— Evelin herself seems to doubt Larissa's claims.
https://www.instagram.com/p/B3LF2iOJXr5/?utm_source=ig_web_copy_link
"Don't believe the lies," she wrote on her private Instagram account. "Fame is like a cloud it moves with the wind, some people will just run out and chase it like clowns I rather just watch it go and enjoy the blue of the sky."
RELATED STORY: '90 Day Fiancé: The Other Way' Star Evelin Villegas Blasts Fiancé Corey Rathgeber & Larissa Dos Santos Lima After They're Spotted Together in Las Vegas
(Photos: TLC; Instagram)