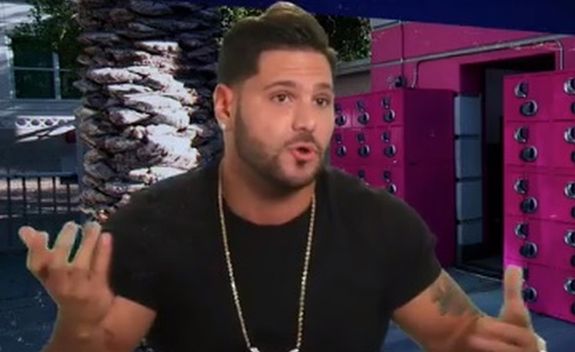 Ronnie Ortiz-Magro's attorney Scott E. Leemon is speaking out in the wake of his client's recent arrest for felony domestic violence.
As The Ashley previously told you, Ronnie was arrested Friday after he and on-again, off-again girlfriend/baby mama Jen Harley got into an argument at their Airbnb in Los Angeles. The incident allegedly turned violent with Ronnie striking Jen and chasing her with a knife while holding the couple's 18-month-old daughter.
Ronnie was arrested for felony domestic violence and later charged with kidnapping. He was ultimately released from jail after posting $100,000 bail.
According to Us Weekly, however, Ronnie's attorney is denying some of the original claims regarding his client's arrest.
"The reporting of the alleged incident relating to Ronnie Magro [on Friday] is based upon pure speculation and innuendo," Scott said in a statement to the magazine. "We are currently conducting our own investigation and will have no further comment until that has been concluded."
While Ronnie's lawyer is disputing what allegedly happened, HollywoodLife reports that the reality star could be facing more than five years behind bars if convicted.
"The likely charges associated with this would be in the realm of domestic violence felony. Assault with a deadly weapon, which is the knife. And child endangerment and cruelty," Los Angeles criminal attorney Michael Kraut told the site. "He is probably facing somewhere between 5 to 7 years in state prison if he's convicted on all charges and given the maximum sentence."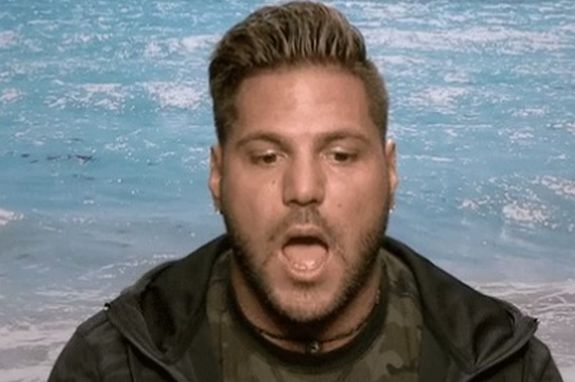 Michael went on to say he was "doubtful the D.A. will more forward" with Ronnie's reported kidnapping charge because Ronnie has custody "to move the child." However, the fact that police had to use a taser on Ronnie could land him in some hot water, along with any injuries he may have inflicted on Jen.
"Because the police tasered him it means there was an actual confrontation in which he most likely fought with police," ex-Los Angeles D.A. Ambrosio E. Rodriguez added. "That's a violation of Penal Code Section 69 and that can carry up to three years in prison. If he's charged with hitting his [girlfriend] that's a violation — that's a felony domestic violence if there is an injury. Felony domestic violence requires an injury. Misdemeanor does not.
" … If he used a knife in any way to threaten her, to assault her that [equals] more charges, more time that he's looking at and that could be anything from three to six or more years. In California it's always more."
The former D.A. went on to explain that felony domestic violence can carry up to four years in prison, though the sentence could be worse if Ronnie did in fact use a weapon.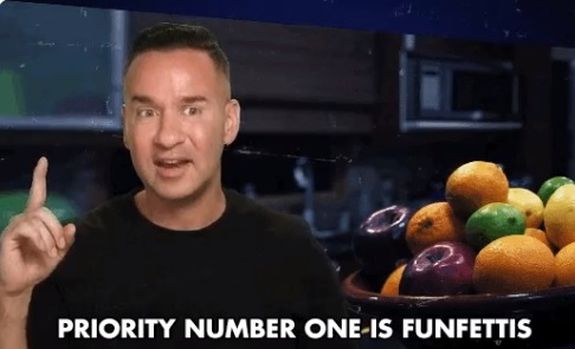 "If you get tasered on a domestic violence call, I've been doing this for 22 years, it's not going to be a misdemeanor case," Ambrosio added. "Obviously we don't know exactly what happened, what can be proven … we're using these numbers as worst case scenarios."
Ambrosio did point out that a more lenient sentence could be possible as Ronnie doesn't have a criminal record.
While Ronnie's Jersey Shore family has stayed quiet on his recent arrest, someone who did offer some words of advice was Roger Mathews, the ex-husband of Jenni "JWoww" Farley. According to Us Weekly, Roger—who has known Ronnie for nine years and gone through some relationship drama of his own—explained, "we can't help who we love."
" … Life would be much simpler if we could do that, but when children are involved your love for them and your choices must outweigh everything else — even if it's the person you love," he continued. "There are two sides to every story, but people are only going to remember what they want to. Don't focus on that, just focus on becoming a better you. There will always be those who hate you but your children will always love you if you're there for them."
RELATED STORY: 'Jersey Shore' Star Ronnie Ortiz-Magro Tased & Arrested for Kidnapping After Allegedly Attacking Jen Harley & Locking Himself in Rental Home with the Couple's Daughter
(Photos: MTV; Instagram)