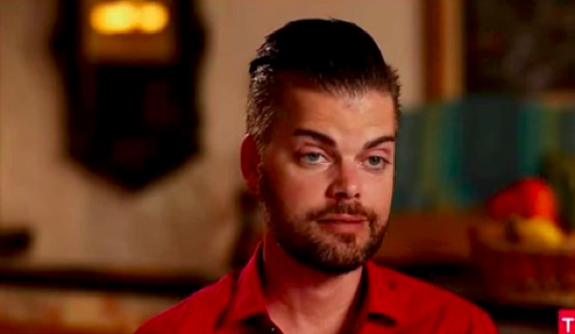 Tim Malcolm may be abstaining from sex, but luckily he's not abstaining from opening up about his personal life and this season of 90 Day Fiancé: Before the 90 Days.
During an event in Los Angeles this week, the TLC star spoke with ET about everything from the rumors regarding his sexuality and his decision to not have sex with Jeniffer Taranoza, to the accusations that he is transgender.
Check out some of the interview highlights below!
On Jeniffer (and fans) accusing him of being gay for not having sex:
"Well, I mean, Jennifer's not the only one who has said that, let's be honest," Tim admitted. "There's a lot of people that have speculated that there's all kinds of issues going on, but what I like to remind people is it's an invigorating day as a man when you wake up and you're no longer controlled by your penis."
https://www.instagram.com/p/B2Hlxgdg4XI/?utm_source=ig_web_copy_link
Tim went on to explain that at almost 40 years old, he wants to be in love before he gets it on with a woman. Although he believes sex to be an "important part of love" he also feels that "it's not everything like it used to be."
Tim also said his biggest goal is to build a foundation that will last because he doesn't want to be divorced.
"I've waited this long to get married—- never been married," he explained. "I think that's strange that society thinks that if a man says no [to sex] then he's gay, but if a woman says no, it's fine, but it's like the double standard that society has. I just kind of laugh about it.
"The gay thing was kind of out of left field for me," he added.
On the accusations that he was actually born a woman:
"I do have some feminine traits…" Tim admitted. "But that's laughable to me."
https://www.instagram.com/p/BzFIXFqg6LS/?utm_source=ig_web_copy_link
Tim said he saw online fans of the show posting screenshots taken during the scene in which Tim and Jeniffer are in the hot tub.
"[They were] looking for scars from where I had my 'breasts removed,'" Tim said. "So, again, it comes with the territory. You're going to have to put up with people who come up with these outlandish ideas. But I think it's just odd for a lot of women to see a man who is not woo'd by a beautiful woman. That is something that's unique about me."
He continued to dispute claims that he has transitioned.
"I'm not transgender," he said. "I think it's cool for the people that want to do that, if that's what you want to do with your life but, that's not me."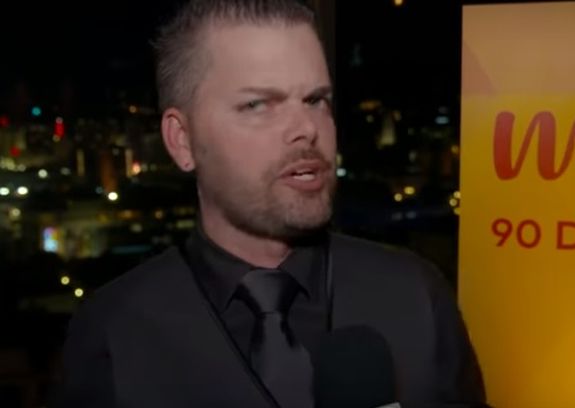 On the whole "90 Day" experience:
" … I don't think I was quite prepared for how passionate people are about this show and obviously the show has just gotten so big," he said. " … It's being on reality TV. You're kind of thrown to the public limelight overnight. It's a big adjustment that you have to make quickly, but other than that, I've just been kind of rollin' with it."
On his willingness to be vulnerable on-camera and the challenges that come with it:
"There's always going to be negativity when you're on TV, people see things the way they want to see it, so I get frustrated sometimes by the way that some people interpret things," Tim said. " … Obviously, for time constraints, you're not able to see the whole story all the way."
Despite his frustration, Tim said he's "thrilled that people are that passionate about the show."
On what he would have done differently this season:
Tim said while there's things that make him "cringe" to have to relive on screen, his goal was to be himself and he believes that was accomplished.
"What you see is me," he said. "I may be eccentric, I may be weirder than some guys that are out there, but that's me."
Watch Tim's full interview below!
RELATED STORY: '90 Day Fiancé' Season 7 Premieres Next Month: Meet the New Couples!
(Photos: TLC; Instagram; YouTube)