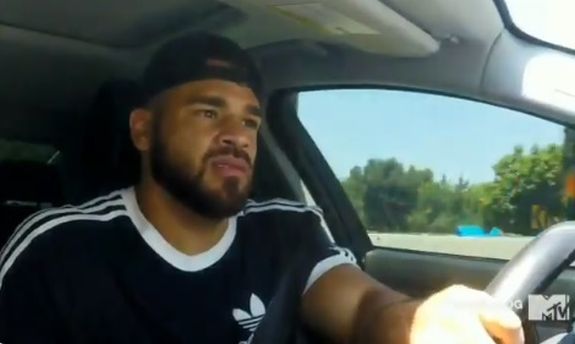 Cory Wharton is not happy that a woman tried to rain on his pregnancy announcement parade last week by accusing him of attempting to cheat on his girlfriend Taylor Selfridge with her. In fact, the Teen Mom OG dad is threatening to take legal action against the woman— and several 'Teen Mom OG' fan pages on social media that posted about the alleged scandal!
The Ashley hears that Cory's LA-based attorney fired off a scathing letter last week to the woman named Samantha, who posted comments during Cory and Taylor's baby-announcement Instagram Live session last week.
In a comment left on the Live session, Samantha accused Cory of trying to hook up with her while he was in Buffalo, New York. (From what The Ashley can tell, Cory was in Buffalo for an event on August 9.)
"Should I be like 'Was she pregnant while you tried hooking up with me while you were in Buffalo?" the girl wrote in the Live's chat. "Or when you sent me dick vids, or when you wanted me to come to NYC and come to your hotel room?"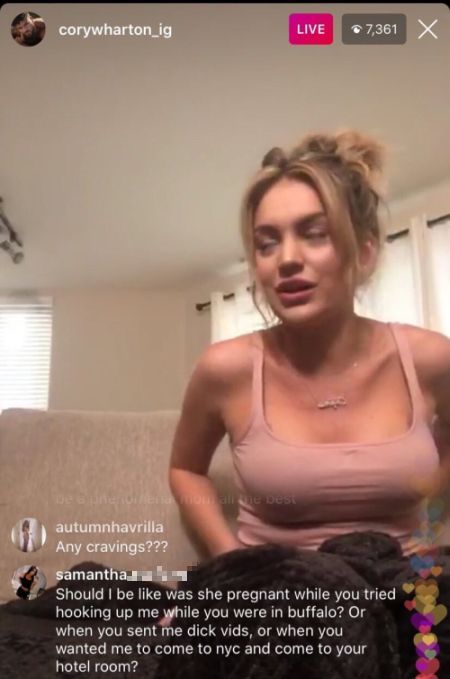 Cory– who had been following Samantha on Instagram up until that comment was posted— quickly unfollowed her.
From what The Ashley heard, Samantha was attempting to sell video and/or photos that she felt proved she had interacted with Cory. The Ashley is aware of several outlets that refused to pay her for the "proof," but several Instagram fan pages related to 'Teen Mom' and The Challenge did post some of the stuff.
The Ashley hears that, several days later Samantha and a few of those fan pages received what is basically a "cease and desist" letter from Cory's legal team. In one of the letters, Cory's attorney stated that what Samantha had done was "harassing, unauthorized and illegal conduct."
It is not yet known if Cory's legal team will pursue legal action against Samantha.
Cory and Taylor have not addressed Samantha's claims publicly. Instead, the couple has been celebrating Taylor's pregnancy.
"I'm really excited to share this journey with you guys. All that I ask from you guys is respect for Taylor, respect for me and most importantly respect for the baby," Cory wrote on Instagram after the pregnancy announcement. "All that I want is a healthy baby that is brought into a very positive environment and surround by good energy and love. The same way that I am raising Ryder. This is a very exciting time for mine and Taylor's families. Never did I think by 28 I would have two children but here we are."
RELATED STORY: 'Teen Mom OG' Dad Cory Wharton Announces His Girlfriend Taylor Selfridge is Pregnant; Girl Claims Cory Tried to Cheat on Pregnant Taylor with Her
(Photos: MTV; Instagram)