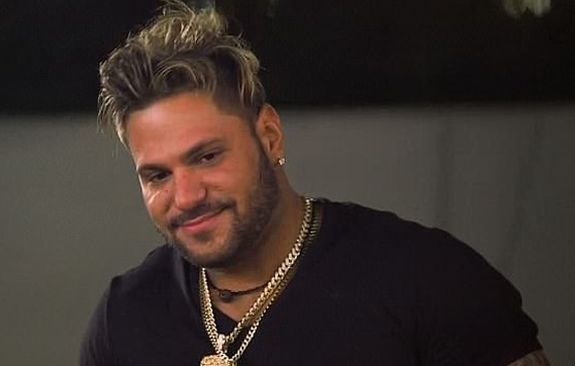 Ronnie Ortiz-Magro isn't off the legal hook just yet— but he just had one of the major charges against him removed.
TMZ reports that the Jersey Shore Family Vacation star is no longer facing a charge of kidnapping stemming from his altercation with baby mama Jen Harley earlier this month. As The Ashley previously reported, Ronnie was arrested in early October and charged with kidnapping after he allegedly got physically violent with Jen, and then refused to come out of the rental home he had locked himself and his daughter Ariana in.
According to TMZ, the District Attorney does not feel that Ronnie's alleged actions warrant a kidnapping charge.
"[They] doesn't meet the DA's criteria for kidnapping, even though that's exactly what cops arrested him for," TMZ reported.
While he may have escaped the kidnapping charge— which could have put him in the pen for up to eight years, had he been given the maximum sentence— Ronnie is still facing some serious charges.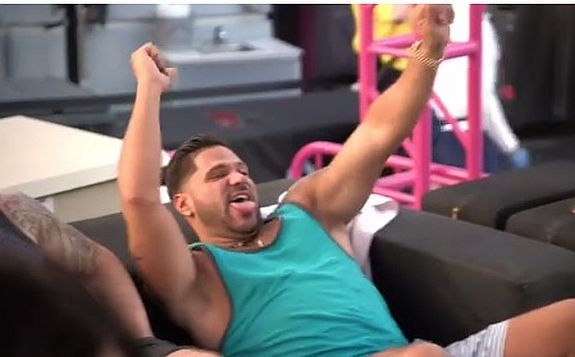 "We're told the LAPD is strongly pushing for Ronnie to be hit with felony domestic violence instead … based on the evidence and the alleged injuries to Harley. The max sentence is 4 years," TMZ reports.
Jen recently received backlash from some of Ronnie's 'Jersey Shore' roommates for going out in public shortly after the incident wearing clothing that exposed her bruises and injuries, allegedly from her brawl with Ronnie. Nicole "Snooki" Polizzi was outspoken during a recent episode of her podcast, criticizing Jen for "showing off" her bruises for the swarming photographers.
"She's out to lunch with Ariana, she's wearing a tank top and shorts and she has bruises everywhere," Snooki said. "I feel like she went out intentionally to get a photo of her."
Ronnie Ortiz-Magro's Baby Mama Allegedly Left Bruised & Scraped from Fight https://t.co/IPyrN3RpJY

— TMZ (@TMZ) October 9, 2019
Anyway, TMZ reports that, while Ronnie is still facing the domestic violence charges, it does not mean the charges won't be reduced.
"Our sources say there's also the possibility Ronnie will only be charged with misdemeanor DV … which would be an even bigger stroke of good fortune for him," the site reports. "The maximum sentence for this is 1 year in county jail."
Ronnie has denied— via a statement from his attorney released shortly after his arrest– some of the reports of what went down on the night of his arrest.
"The reporting of the alleged incident relating to Ronnie Magro [on Friday] is based upon pure speculation and innuendo," Ronnie's attorney said in a statement released October 4. "We are currently conducting our own investigation and will have no further comment until that has been concluded."
RELATED STORY: Ronnie Ortiz-Magro's 'Jersey Shore' Roommates Say He Won't Answer Their Texts; Criticize Jen Harley for Showing Off Bruises for Photographers
(Photos: MTV; Twitter)