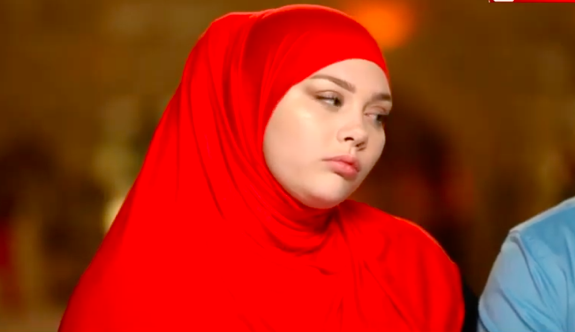 Avery Mills of 90 Day Fiancé: Before the 90 Days says she has been a target for online trolls who she say have been attacking her solely based on the fact that she's Muslim.
Reality TV World reports that Avery has also received racist remarks regarding her marriage to Omar Albakour, who is from Syria. In screenshots posted to 90 Day Fiancé blogger John Yates' Instagram from Avery's now-private account, the reality star spoke out about the hate she has been subjected on on social media.
"To anyone that doesn't believe racism and bigotry isn't still alive and well in America, just go look at my comment section," Avery wrote. "I have gotten death threats from Americans for the simple fact that I'm Muslim, and whole countries are banned from coming here. I grew up in a very diverse community where I heard white folks addressing black people as criminals and all Muslims as terrorist."
https://www.instagram.com/p/B4InVPBHyRW/?utm_source=ig_web_copy_link
Avery went on to reveal that the recent death of ISIS leader Abu Bakr al-Baghdadi lead people to tag her in posts claiming that she "must be so sad that [her] 'cousin' died." She added that those who don't speak up about these issues are part of the problem.
"For the people that stand up against the hate in this [world] thank you," she continued. "And I'm not trying to throw shade Bc I love everyone but it did strike a nerve seeing some stuff."
On Sunday, Avery revealed during Part 1 of the "90 Day Fiancé: Before the 90 Days" Tell-All that she and husband Omar were still together. However, she said they didn't know where they were going to live, being that the chances were slim that Omar's visa to come to the United States would be approved.
"If he doesn't have a way to get here, we'll go to a nearby country where it's safe," she said.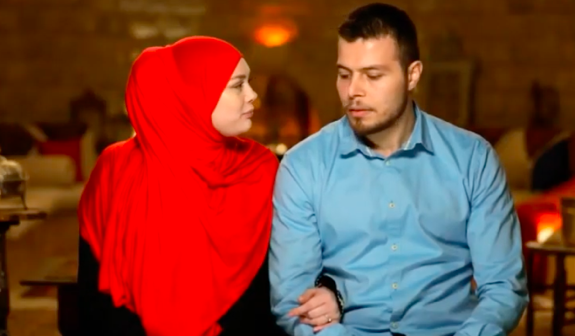 Earlier this season—due to the U.S. travel ban on Syrian citizens—the couple discussed the possibility of moving to Dubai.
"If we make that decision to move out of the country, we make that decision for good," she told Omar. "We're just giving up America altogether."
RELATED STORY: "90 Day Fiancé: Before the 90 Days" Star Tim Malcolm Explains His Decision to Abstain from Sex, Addresses Rumors About Him Being Transgender & More
(Photos: TLC; Instagram)