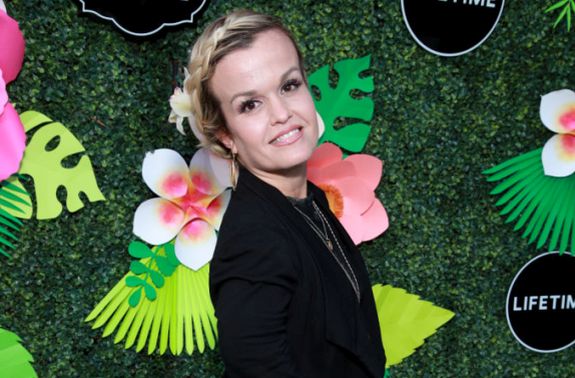 Terra's Little Family is about to get a lot bigger!
Little Women: LA star Terra Jole announced on Thursday that she and her husband Joe Gnoffo are expecting their third child.
In an interview with People magazine, Terra revealed that she is currently 21 weeks pregnant and due March 11.
"We are halfway through our journey of pregnancy, and only starting the new adventure of parenting with three children under five," she said. "As can be expected, we are experiencing a great deal of nerves, but it's overpowered by joy."
Terra and Joe are already parents to four-year-old daughter Penny and three-year-old son Grayson. In her interview, she confirmed that she and Joe were not trying for a third child.
"This pregnancy was not planned," she said, later adding, "This child will forever be a blessing."
She announced the news on Instagram by posting a maternity photo that showed off her growing baby bump.
"The secret is out. 21 weeks and counting," she captioned the photo.
Terra has been open about Penny and Grayson's struggles with dwarfism. (Penny has achondroplasia like Terra while Grayson has pseudoachondroplasia like Joe.) Penny has struggled with mobility issues due to her dwarfism, but on Wednesday, Terra revealed that Penny was "officially walking" on her own now.
"Penny officially took her first steps all by herself eight days after her fourth birthday," she wrote on Instagram. "She then wanted to walk everywhere, with someone's assistance."
Terra is not the only 'Little Women: LA' star who is currently expecting. Her nemesis, Christy McGinity is also pregnant and due to give birth in April.
RELATED STORY: 'Little Women: LA' Star Christy McGinity is Pregnant with Her New Boyfriend's Baby
(Photo: Rich Fury/Getty Images)