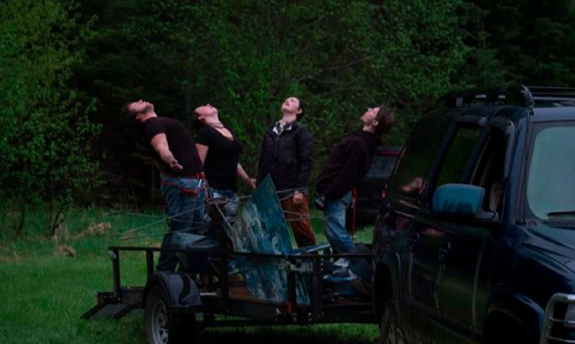 The Brown Family of Discovery Channel's Alaskan Bush People will return with a new season next month, in which viewers will see the family continue working toward their dream of having a self-sustaining village at North Star Ranch.
The network announced this week that the reality series will return December 4, as the whole family — parents Ami and Billy and their children Bam, Bear, Gabe, Noah, Bird and Rain — "put everything they have into completing their vision of Browntown."
When the Browns aren't busy building on the mountain this season, they'll be settling into some new roles, with Noah tying the knot with Rhain Merrill and ultimately welcoming their first child, Elijah, and Gabe planning for a Bush wedding of his own to girlfriend Raquel Rose Pantilla, as well as the arrival of their daughter. The upcoming season will also show Bear meeting "his bush princess, leading to big news of his own."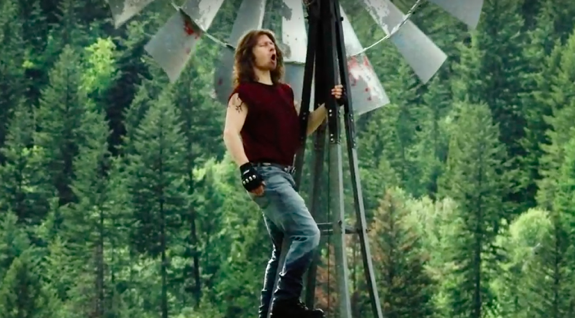 This "big news," as The Ashley previously told you, is Bear's engagement to Raiven Adams, which was ultimately called off just two weeks later. Bear and Raiven have since announced they are expecting a baby together and despite giving their relationship another go, they announced two weeks ago that they had split yet again.
On Wednesday, Bear and Raiven announced that they are expecting a baby boy.
"Not having prepared for these many new additions to life on the mountain, the Wolfpack must rethink their whole plan, from power and water to individual homes," the Discovery Channel announcement reads. "These new challenges are about to test the family's will to survive and thrive on the mountain to their very limit."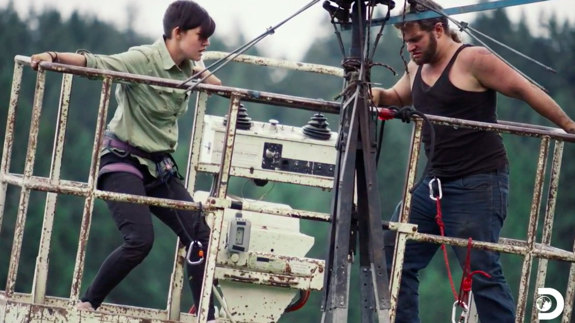 The new season of 'Alaskan Bush People' premieres Wednesday, December 4 at 8 p.m. on Discovery Channel. The network has released the first trailer for the new season, which is posted below!
RELATED STORY: It's Over…Again! Pregnant Raiven Adams Confirms She's Split with 'Alaskan Bush People' Star Bear Brown
(Photos: Discovery Channel, Instagram)