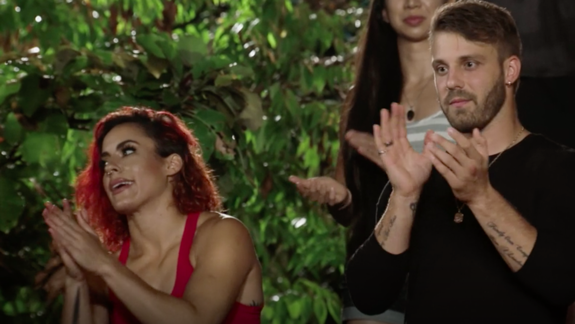 Longtime competitor of The Challenge Cara Maria Sorbello is stepping away from the MTV show for "a little break" following this week's finale of The Challenge: War of the Worlds 2, as is her alliance partner Paulie Calafiore.
Cara Maria and Paulie, who not only dated throughout this season but also called the shots amongst the biggest alliance in the house, explained their respective decisions to take a break from the show on Us Weekly's Watch With Us podcast, noting that the time away is needed.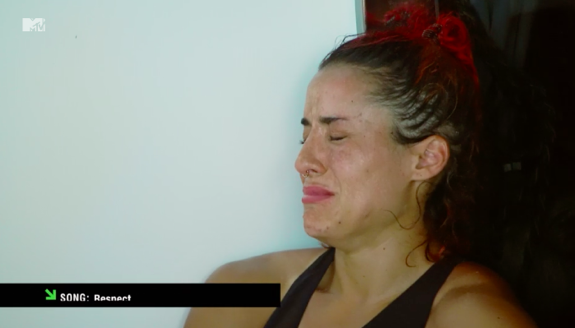 "You can't put a price tag on happiness," Cara Maria said. "For so long I was like, you know the money is so good. I can't say no. I needed a little break for my own sanity and my own happiness. Just finding what makes me me again and get my light back. I'm freakin' fantastic, so I'm gonna have a little break so they can make someone else the bad guy this next season because I'm not going to be on it!"
As for Paulie, he's looking forward to seeing next season's villain(s) face the same sort of criticism he and Cara Maria were hit with during 'War of the Worlds 2.'
"How many tweets are we going to see, being like, 'Hey guys, just realize we're real people, it's an edited show,'" he said. "It's always going to be funny to see those kind of things for the people who, you know, never give us the benefit of the doubt."
Paulie and Cara Maria made little to no effort to hide the fact that they were in it to win it this season, taking out whomever they had to along the way. Unfortunately, their laser-focused (and borderline obsessive) strategy often rubbed their fellow competitors the wrong way, most notably when Cara Maria threw shade moments after Jordan Wiseley proposed to Tori Deal — an incident so tacky that it even led Paulie to voice his disapproval of Cara Maria in the moment.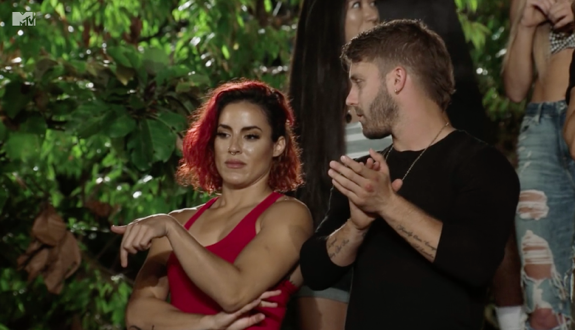 As fans of 'The Challenge' already know, Cara Maria and Paulie were on the losing side of Wednesday's finale, meaning neither one of them went home with any prize money. However, they remain open to making a return in the future — whether it means coming back together or separately.
"The money is too good for me to say no, but if the Gods that be were like, 'We just want Paulie on his own,' I would totally be home and support him," Cara Maria said. "I don't think that us being on a season together is ever a bad thing because you have one person that you know will never stab you in the back, that will always have your back. Having an alliance is very important. But I would happily stay home, work on everything at home and cheer him on."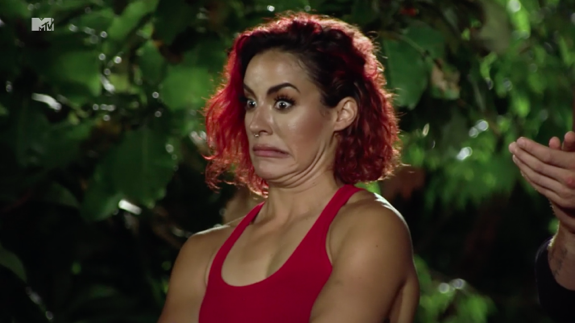 If Cara Maria and Paulie do ultimately make their way back to 'The Challenge,' it will be their 15th and fourth seasons, respectively.
Of course, Cara and Paulie's reasoning for sitting out the next season(s) is a bit different than what 'Challenge' insiders are saying. According to numerous show experts, Paulie posted a series bizarre video threats toward fellow 'Challenge' cast members back in October, which got him the boot.
At the time both Paulie and Cara were scheduled to appear on Season 35, which has yet to air. However, after producers saw Paulie's threatening videos, he was reportedly cut from the cast, just one week before filming began.
"Once Cara found out that Paulie was no longer part of [Season 35] she dropped out too," one 'Challenge' insider told The Ashley last month. "They offered Cara a much-larger appearance fee to stay on the season, but she refused."
Later, Paulie went on Twitter and accused Johnny Bananas of getting him dropped from the season.
UPDATE: After Cara and Paulie's interview with Us Weekly was posted, Jemmye Carroll took to Twitter to let fans know that the story of Cara and Paulie voluntarily sitting out Season 35 are not true.
"Their entire narrative is a lie & the lies you tell become the house you live in," she tweeted, along with a link to the Cara/Paulie interview.
Their entire narrative is a lie & the lies you tell becomes the house you live in… https://t.co/hPLgmuJyTi

— Jem (@JustJem24) December 14, 2019
RELATED STORY: Kailah Casillas Leaves Boyfriend of 3+ Years Mikey P for Her 'Challenge' Co-Star Stephen Bear: Mikey Claims He Has "No Idea What's Going On"
(Photos: MTV, Instagram)