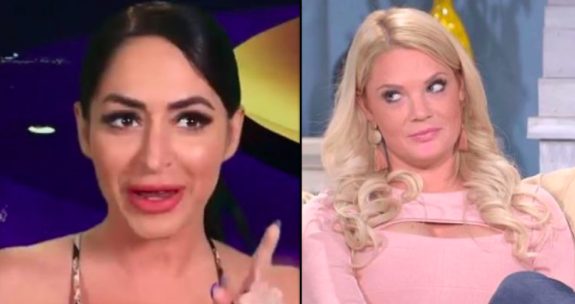 File this under "report" until The Ashley has been able to confirm it…
Ashley Martson and Angelina Pivarnick took part in an impromptu 90 Day Fiancé/Jersey Shore: Family Vacation crossover event Wednesday night—-one that may have gotten both stars kicked off the nice list this holiday season.
According to Champion Daily, Ashley and Angelina were in New York City at The Sugar Factory last night "at a table with a bunch of people," when the two appeared to get into an altercation with each other.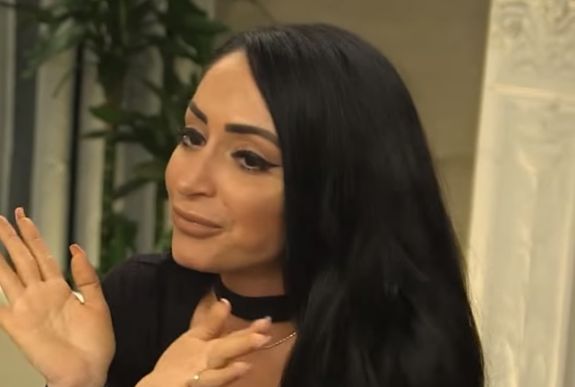 (The ladies were reportedly attending an event at The Sugar Factory restaurant hosted by their shared manager, Johnny Donovan, when the drama went down. If his name sounds familiar, it's likely because he also used to manage Teen Mom stars Jenelle Evans and Farrah Abraham.)
Anyway, Angelina and Ashley reportedly had a disagreement that turned into them cussing each other out.
" … All of a sudden screaming erupted from the table and it was clear that Ashley and Angelina were having a fight of some sort," a source told Champion Daily. "Angelina was going off at Ashley for something (that was hard to hear). What was clear, though, was that expletives were being thrown out there and the two were definitely not happy with each other.
"Someone from the restaurant ended up coming over and intervening, asking the ladies to stop fighting," the source continued. "There were families and kids present and with the curse words being thrown around, it wasn't an ideal situation."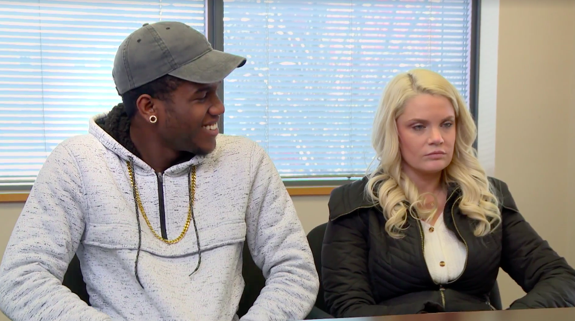 Staff reportedly ended up allowing Angelina and Ashley to stay at the restaurant and the situation seemed to calm down. However, the two eventually began fighting once again—this time, nearly coming to blows.
"All of a sudden, I noticed Angelina pulled out her phone and seemed to be videoing Ashley," the source explained. "The next thing I know, I saw Ashley charge at Angelina and had there not been someone who intervened and separated the ladies, things definitely would have gotten physical."
Angelina and Ashley have yet to comment on The Sugar Factory fight-club fiasco.
RELATED STORY: Angelina Pivarnick Talks About Her Future on 'Jersey Shore Family Vacation' & the Support She's Gotten From Show's Fans Following Mean Bridesmaids' Speech Scandal
(Photos: MTV/TLC)