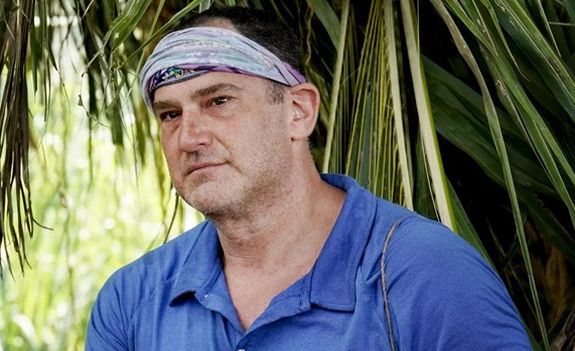 Booted Survivor: Island of the Idols contestant Dan Spilo is publicly apologizing for his inappropriate conduct after becoming the first player in the show's history to be removed from the game. His removal took place during last week's episode.
Dan's dismissal from the show was disclosed to viewers via a vague on-screen message following the episode's tribal council. While the message only explained that Dan's removal was the result of an off-camera incident, as The Ashley told you last week, it was later revealed that the incident involved Dan touching a female crew member on the leg — something Dan claimed to have been an accident.
On Tuesday, Dan released his first public statement on the topic. This happened the same day that CBS and 'Survivor' released a lengthy statement regarding what happened, and the new protocols that will be put in place to prevent similar incidents from happening in future seasons.
Earlier this season, production issued Dan an official warning after several female contestants — including Kellee Kim and Molly Byrd — complained that he had touched their hair, provided unwanted "cuddling" at night and rubbed their shoulders. Following Dan's removal from the show last week, Kellee issued a statement on social media noting that CBS and 'Survivor' were made aware of Dan's behavior from the beginning of the game and pointing out that she was voted off after speaking up about it on camera.
In response to Kellee's expressed disappointment in both Dan's behavior and the way in which said behavior was handled by the network and show, Dan publicly apologized to Kellee in a statement given to People.
"I am deeply sorry for how my actions affected Kellee during the taping of this season of Survivor," he said in the statement. "After apologizing at the tribal council when I first learned that Kellee still felt uncomfortable, I want to make sure I do so again, clearly and unambiguously.
"I truly regret that anyone was made to feel uncomfortable by my behavior," he continued. "In my life, I have always tried to treat others with decency, integrity and kindness. I can only hope that my actions in the future can help me to make amends and show me to be the kind of father, husband, colleague and friend that I always aim to be."
After hearing her former co-star's alleged apology, Kellee took to Twitter to share her response.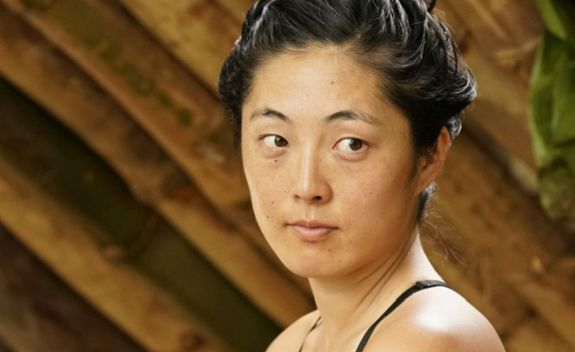 "It's curious that Dan has decided to publicly apologize to me — and just me — on the eve of the #Survivor39 finale for a series of inappropriate incidents that occurred months ago and impacted a number of women on set," she wrote. "I truly hope that some of this self-reflection is real and that Dan changes his behavior going forward. For me, this statement only underscores the responsibility of CBS and 'Survivor' to take action to prevent anything like this from happening again in the future."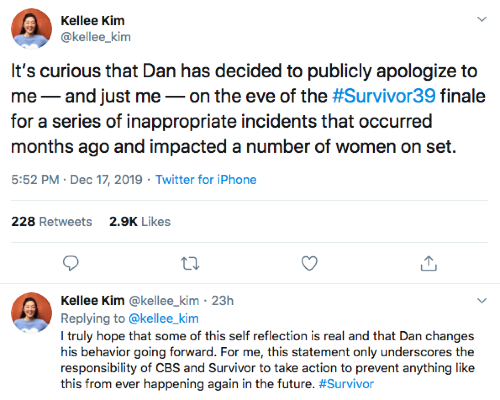 On Tuesday, CBS and those associated with 'Survivor' shared their action plan to ensure incidents of inappropriate behavior do not occur again. In a joint statement, CBS and 'Survivor' noted that the Season 39 issue involving Dan was investigated and responded to accordingly; however, both parties took responsibility for the final outcome of this season.
"We recognize there are things we could have done differently and we are determined to do better going forward," the statement made to Deadline reads.
As of Season 40, the show will reportedly include specific guidelines in the cast's pre-production orientation that address personal space, inappropriate behavior and how to report these issues. For Season 41 and beyond (assuming the show is renewed for the 2020-2021 season), producers will review elements of the show "to further support appropriate interaction, including how the players live during, as well as after they are eliminated from, the competition."
In addition to bringing in a new on-set executive to facilitate the reporting and handing of misconduct, the show will introduce a new rule.
"A new rule will be implemented stating unwelcome physical contact, sexual harassment and impermissible biases cannot be brought into the competition and will not be permitted as part of game play," the statement explains.
Additionally, as previously reported, instead of the standard live finale format, the Season 39 finale was pre-taped four hours in advance "due to the sensitive nature of the material this season," according to Entertainment Weekly.
RELATED STORY: CBS Announces 'Survivor' Season 40 Will Be an All-Winners Edition: See the Cast List!
(Photos: CBS, Instagram, Twitter)