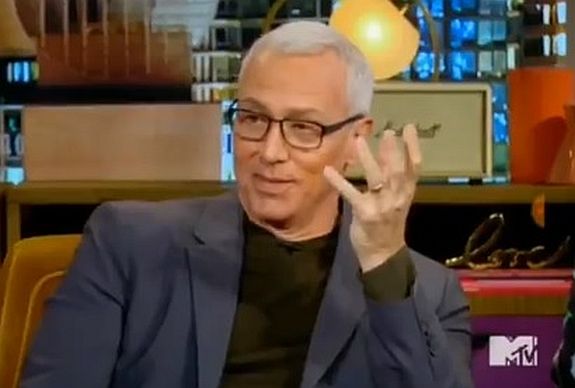 TV personality and host Dr. Drew Pinsky may be considering trading his seat on the Teen Mom Reunion couch for a seat in political office…but contrary to previous reports, Drew's leap into politics won't be happening any time soon, if it happens at all!
According to People, Dr. Drew told The Hill this week that he is considering a run against Rep. Adam Schiff for Schiff's 28th district California congressional seat. Dr. Drew, who currently lives in Rep. Schiff's district in Southern California, said he finds himself "morally moved where I feel like I have to do something."
"I thought, 'Oh my God, I have to run for that office at least just to get him to start participating in the governance of this region,'" Dr. Drew said, adding that he has taken an issue with how Los Angeles and California are being run.
Describing himself as "very moderate," Dr. Drew said he will make up his mind "in a few years" on whether or not to make the political jump, but admits that he's reluctant.
"Believe me, I don't want to," he said. "I'd have to change my whole life and I'm not really prepared to do that just yet … I would say my eyes are rolling, too. I'd rather not be here. Point me in another direction where we can help the citizens of California, please. I'm all ears."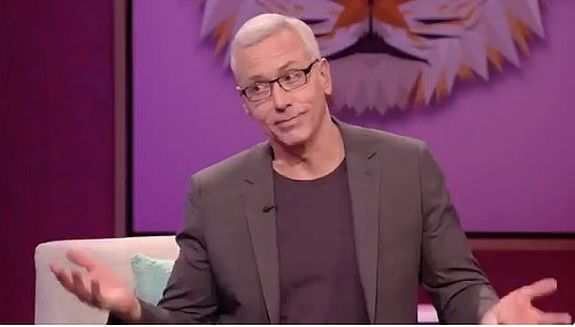 Running for office would probably mean Dr. Drew would have to give up long-standing job of hosting the 'Teen Mom' Franchise Reunions. However, the Doc seems to be willing to sacrifice his cushy, decade-long gig for the good of his fellow Americans.
"The fact that I keep thinking about it tells me how profound the problems are that I feel obligated to maybe turn my life upside down just to get things governed out here," he said. "I am constantly morally mobilized because of the condition of what's going on here in California."
On Friday, Dr. Drew clarified on his Daily Dose of Dr. Drew radio show that his intention of giving the original interview was to explain that he did not want to run for Congress but feels "morally compelled to do something."
Dr. Drew said that many print outlets took what he said out of context and, although he appreciates the support of those who want him to run, he says it's not what he intends to do at this time.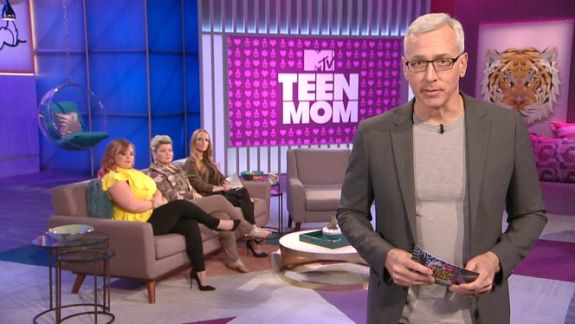 If he were to run, though, he made it clear that it would be in two years, not in the upcoming election.
"The enrollment date [for the upcoming election] is coming up next week," he said. "I have no plan [to enroll].
His co-host stated that Drew is already committed to appearing on 'Teen Mom,' as well as at multiple 2020 speaking engagements.
"It's interesting when you say 'I'm not running for Congress, people hear… 'I'm running for Congress,'" Drew said.
Listen to Dr. Drew clarify his statements during Friday's Daily Dose with Dr. Drew segment.
Daily Dose of Dr. Drew 1/10/20 LIVE taking your questions. https://t.co/QCxM3deU5N

— Dr Drew (@drdrew) January 10, 2020
(Photos: MTV, Instagram)