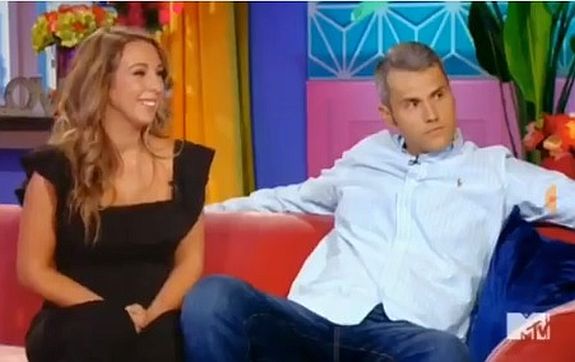 The Teen Mom OG cast list just got a little bit bigger.
The Sun broke the news on Sunday that Ryan Edwards and his wife Mackenzie welcomed a baby girl on Wednesday, January 1. Ryan's father, Larry Edwards, confirmed that the baby was born on New Year's Day with no complications.
"We're so excited. She looks like Mackenzie!" Larry told the site. "It was unexpected. One push and she was here!"
Ryan and Mackenzie named their daughter Stella Rhea. (Larry told the site that Rhea is a family name on Ryan's mother Jen's side.)
Baby Stella weighed in at 7 lbs., 14 oz.
View this post on Instagram
This is the third child for both Mackenzie and Ryan. The couple shares son Jagger, and Ryan has son Bentley with Maci Bookout. Mackenzie has son Hudson from her previous marriage.
Larry confirmed that Ryan did attend Stella's birth, unlike Jagger's birth which he missed because he was in rehab.
"It was great for him to be there," Larry told The Sun.
While Ryan was there, apparently MTV cameras were not. Larry reported that, because Mackenzie went into labor before her due date, an MTV crew was unable to get there in time to capture the Kodak moment.
Baby Stella is not the only 'Teen Mom OG' kid to be born on January 1. Nova Baltierra, the daughter of Catelynn Lowell and Tyler Baltierra is also a New Year's Day baby. She just celebrated her fifth birthday.
According to Larry, Mackenzie and Ryan took family photos on Sunday which they plan to post on social media soon. For the most part, Mackenzie has kept her pregnancy off of social media, except to announce back in July that they were expecting a baby girl.
UPDATE! Mackenzie has posted some of the first family photos featuring Stella. Scroll through them below.
RELATED STORY: Ryan Edwards Talks About His Heroin Addiction; Blames Maci Bookout for His Poor Relationship with Son Bentley
(Photos: MTV; Instagram)