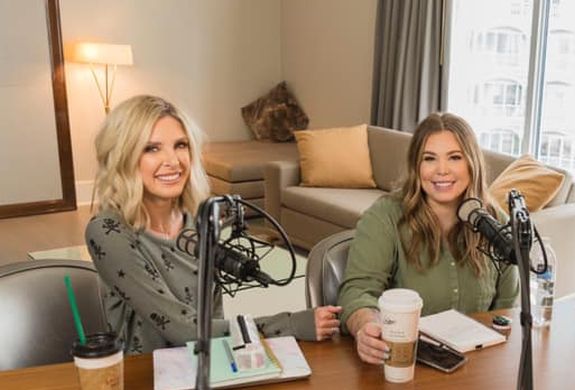 Coffee Convos, the very popular podcast hosted by Teen Mom 2 star Kail Lowry and Lindsie Chrisley has been Missing in Action since early December. While Kail and Lindsie have remained active on the podcast's social media pages, promising to inform their listeners what caused the podcast hiatus, very little information has been released about what's actually going on.
Lindsie and Kail have hinted that their hiatus was due in part to something money-related and have indicated that they have lawyers working to resolve things. The Ashley decided to do some digging into what's really going on with Coffee Convos…and was able to uncover some very telling information.
According to online records uncovered by The Ashley, it appears that back in February 2019, the owner of the Wave Podcast Network (which Coffee Convos is part of) filed to trademark the name "Coffee Convos Podcast." (The owner of the Wave Podcast Network is Adam Butler, who is married to former The Challenge star Susie Meister, by the way.) This would make him (and/or the his company) the legal owner of the Coffee Convos podcast name.
Kail and Lindsie are the owners of the podcast, which makes the fact that someone else filed for the trademark even stranger. However this is important, as there is likely a lot of money at stake.
The online records state that on November 12, 2019, an opposition was filed against that company who filed that trademark. Just six days later, another trademark filing for "Coffee Convos" was submitted by Kail Lowry LLC, which tells us that it was likely Kail (and/or Lindsie and their legal teams) who filed the opposition on November 12. (It is not known why it took until November for them to oppose it. It's possible that they weren't aware someone had filed to trademark their podcast name, or they may have discovered it while trying to trademark it themselves.)
This would have been right before Coffee Convos went on hiatus, which would make sense why they wouldn't want to record new content while they were battling over trademark rights (and most likely money matters that go along with it.)
It appears that Kail & Co. may have won the trademark battle, though. On January 13, the trademark filed by Wave Podcast Network was abandoned and is now listed as "Dead," while the one Kail filed for is listed as "Live."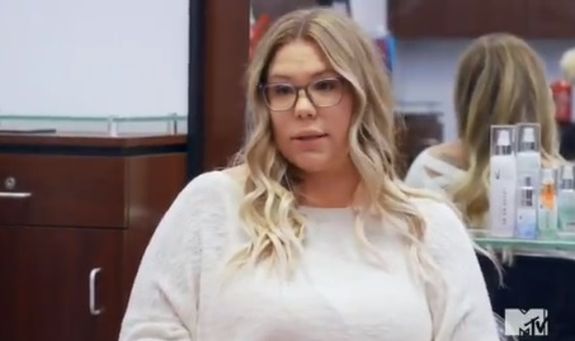 Obviously, this may not be the complete reason for the podcast hiatus, but the trademark battle is at least part of it.
On Thursday, Lindsie promised her Instagram followers that she would be giving them more insight into the Coffee Convos legal battle
"We are very aware that our listeners are very upset," she wrote on Instagram Stories.
There also appears to be some sort of ongoing litigation regarding finances between the two parties but The Ashley was unable to confirm details on that yet.
In a recent tweet, Lindsie seemed to confirm that she believes she is owed money, and hinted it was in regard to the podcast battle.
"What would you do if you were owed a lot of money, but haven't been paid dating almost a year back? Asking for a friend," she wrote on January 18.
The Ashley will update this story when she has more information. Stay tuned…
RELATED STORY: EXCLUSIVE! Kail Lowry's Ex Chris Lopez Arrested for Violating 'Teen Mom 2' Star's Protective Order: Latest Details
(Photos: Facebook; Instagram)