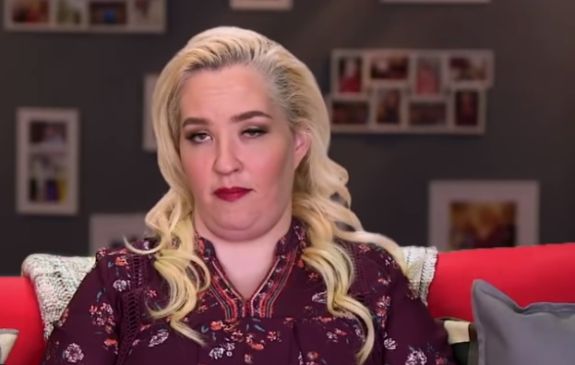 She's baaaack!
After a string of recent legal troubles, Mama June Shannon has resurfaced on her long-abandoned Instagram account. Alana "Honey Boo Boo" Thompson's mama took to the 'gram to let her fans know what she's been up to.
In the rare message, Mama June claimed that she misses her kids and is sad that she currently has no relationship with them. However, it doesn't appear that Mama June's kin isn't buying her sad story.
June posted the weird message to Instagram on Thursday. (We are leaving the typos in so you can get the true Mama-ness of the message.)
"Well decided to get back at it im not saying im. Perfect as everyday is a strugglr n some days I just want to disappear n even though me n kids aren't still seeing each other n its veen very hard on all of us but I hope one day that cgange as I want them to know I miss n love them very much."
(In case you're having trouble understanding this MESSage, allow The Ashley to translate for you: "Well, decided to get back at it. I'm not saying I'm perfect, as every day is a struggle and some days I just want to disappear. And even though me and my kids aren't still seeing each other, it's been very hard on all of us but I hope one day that will change, as I want them to know I miss and love them very much.")
While June may have had good intentions with her post, her family doesn't believe her sentiments are genuine. According to TMZ, they believe the post was June's way of garnering some positive attention to ultimately start making money through Instagram ads — a theory that checks out given June's recent money-scavenging actions. As The Ashley previously reported, Mama June and her boyfriend Geno Doak have fallen on hard times lately and, just last week, she was spotted hawking her diamond ring in a pawn shop in Georgia. Mama June reportedly snagged $1,500 for the ring.
The pawn shop trip comes after the duo (allegedly) trashed a hotel room in Georgia, leaving behind nearly $1,000 in damages, including a broken mirror, and random blood smears and empty beer cans all over the place.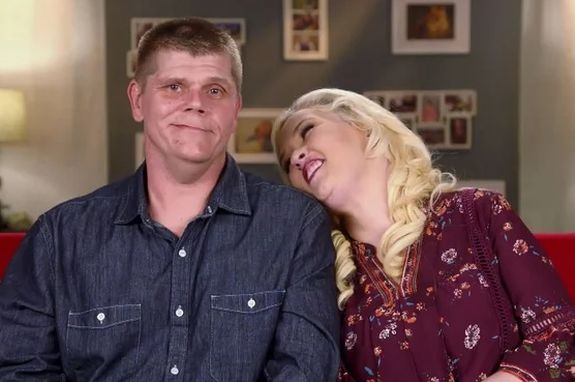 Before that, Mama June made the ill-advised financial decision to sell her Georgia home for $100,000 in quick cash. (That amount is $56,000 less than what she paid for it in 2014, by the way.)
Throughout all of Mama June's issues, her youngest daughter Alana has continued to live with June's older daughter, Lauryn "Pumpkin" Shannon, and her family. Alana has publicly said that she refuses to live with June until Geno is no longer in the picture.
According to TMZ, June's family says that June is well-aware that her kids and other family members have been trying to contact her, so to make the plea to them on social media made no sense.
"Our sources say June's only contacted them once recently to check on a family member who had a heart attack. They say she went radio silent again when her kids pressed her on where she was and how she was doing," TMZ reported on Friday.
https://www.instagram.com/p/ByX4u63hQ_7/?utm_source=ig_web_copy_link
On Thursday, Mama June also popped back up on Facebook Marketplace— where she sold a ton of her personal possessions last summer— to try to sell some Nike shoes. June propped the shoes up on the car dashboard (as you do) to take the photo of them to post on Facebook.
In the comment section of the post, several of June's relatives—including her mother— pleaded with her to get in touch with them.
"If we knew where she was we would get her help but she has gone of[f] the grid and not even contacting her family. I'm her mother," Sandra Hale, whom June has been estranged from, wrote.
She later added, "I'm her mother and we don't know where she is at as she is off the grid. And yes she needs help bad. As long as she is with Geno she will never get the help she needs as then his money and everything else will be gone. I hope she gets help soon [or] it may be too late. I've lost one child to cancer (her brother) u know a parent isn't suppose to bury their children, they r suppose to bury their parents."
Sandra then went on to send a message directly to her daughter.
"June u need to get help before u lose everything and everyone," she wrote. "He is not good for u all he wants is ur money or everything u got for him and his family. U need to think of your own girls and grandkids who love and miss u. I never thought u would end up like this and let a man run over you and take everything u worked for."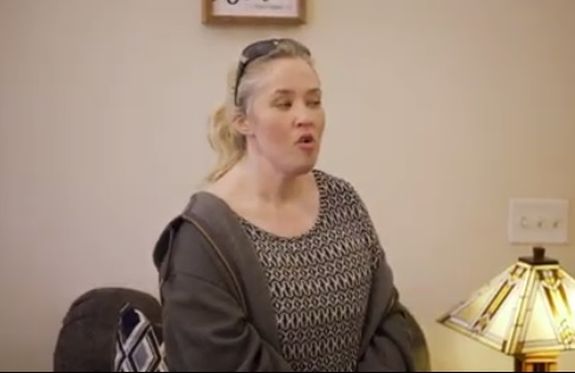 A woman named Janice, who appears to be the wife of June's brother Jim who died of cancer in 2010, also sent June a message via Facebook comments.
"June your brother would be so disappointed in you," Janice posted. "PLEASE CALL ME OR GET YOURSELF SOME HELP."
As of press time, the Mama June kicks were still up for sale on Facebook, so if you're in the McDonough, Georgia, have cash and want to own a piece of Mama June memorabilia, there's still time!
RELATED STORY: Cash-Strapped? Mama June Shannon Hocks Her Diamond Ring at Georgia Pawn Shop
(Photos: WeTV; Instagram)