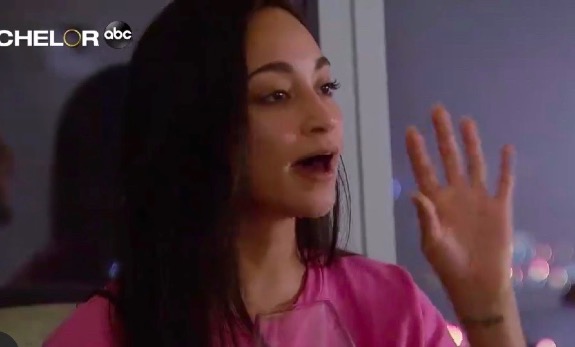 A modeling gig from Victoria Fuller's past came back to bite her this week, causing the current Bachelor contestant to miss out on gracing the cover of Cosmopolitan magazine's upcoming digital issue as planned.
The magazine's editor-in-chief Jessica Pels explained to readers and Bachelor Nation in an online letter why the magazine cover that was shot on Monday's episode would not be published. The cover— which featured 'Bachelor' Peter Weber and Victoria in Costa Rica– was the grand prize won by Victoria during a challenge on Monday's episode.
Along with a rundown of the Costa Rican photo shoot, Jessica explained that she and the Cosmo team were not told who their models would be and in fact, they "didn't even meet them until we were all on-camera on-set, ready to start our shoot." Jessica maintained that when it was time to choose the winner of the challenge she only knew the contestants' "first names and the energy they conveyed through the camera lens."
"It wasn't until a few weeks ago that I found out the woman I'd chosen had, in her past, modeled in an ad campaign wearing White Lives Matter attire," she continued.
victoria f modeled for a white lives matter clothing brand she's gotta go #TheBachelor 🤢 pic.twitter.com/OX7oajqjIF

— rach against the machine (@rchlmllnd) January 7, 2020
https://platform.twitter.com/widgets.js
Jessica went on to note that the brand Victoria modeled for was reportedly the Marlin Lives Matter organization which, according to USA Today, focuses on preventing white and blue marlin from being overfished. The organization is reportedly affiliated with the White Marlin Marina, according to People, and the brand uses both "white lives matter" and "blue lives matter" on their apparel to promote its conservation message.
Despite the organization's intentions, Jessica said "both phrases and the belief systems they represent are rooted in racism and therefore problematic."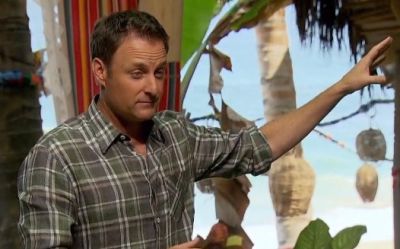 "Unequivocally, the White Lives Matter movement does not reflect the values of the Cosmo brand," she added. "We stand in solidarity with Black Lives Matter, and any cause that fights to end injustices for people of color."
While the magazine had already printed the fashion shoot in its March issue along with an insert of the cover, Jessica said she and her team chose not to publish the digital cover on the the magazine's website or social media. However, some of the photos featuring Victoria remain on the Cosmo website within their February 4 Q&A feature with Peter.
According to Us Weekly, Victoria defended herself last month in a comment on the Bachelor Clues Instagram page of a post featuring her bio and past photo shoot.
" Hello bachelor clues & followers! It would be nice for you to gather all the facts before jumping to bash someone," she wrote. "The company 'We Love Marlins' is in support of catching white, blue & black marlins and releasing them back into the wild. In regards to a sensitive topic, I come from a very diverse background & am in support of all races! Virginia Beach is a VERY large fishing town where Marlin tournaments are held every year! Glad to clear this up."
RELATED STORY: The Producers of 'The Bachelor' are Looking to Cast Senior Citizens for a New Dating Show
(Photos: ABC; Instagram; Twitter)