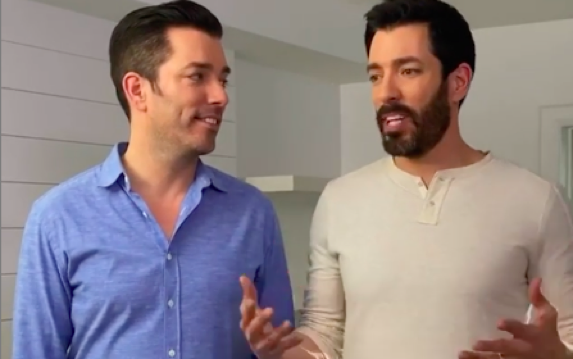 Drew and Jonathan Scott are at it again!
The Property Brothers' new show Celebrity IOU– set to premiere next month on HGTV– teams Drew and Jonathan up with Hollywood A-listers to improve the homes of people who have had a major impact on their lives.
According to a press release from HGTV, the Scott brothers (and their Hollywood helpers) will "express their deep gratitude these individuals by surprising them with big, heartwarming home renovations that bring everyone to tears."
Some of the celebrities that will be featured on the first season of the new series are Melissa McCarthy, Michael Bublé, Viola Davis and Brad Pitt.
"It's amazing to see someone who is extremely successful be grounded enough to always remember the people who helped them get there," Jonathan explained in a statement.
"Being a part of this show really hits home for us," Drew added. "This is what we love to do, transforming people's lives through their homes."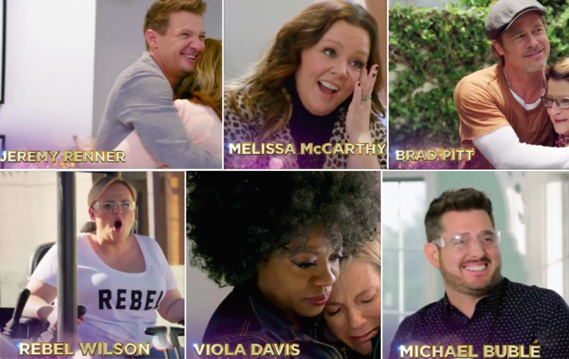 Throughout the season, fans will also get a glimpse into the lives of those who have impacted such stars, as the brothers working with stars to enhance condos, backyards and even a garage.
"From Extreme Makeover: Home Edition to the very exciting, upcoming Home Town Takeover, HGTV is having success with series that celebrate the power of human connection," HGTV president Jane Latman stated in a press release. "The wonderful thing about 'Celebrity IOU' is that it is about personal acts of kindness and thanks. We all want to find ways to help the people who are always there for us when we need them."
Aside from 'Property Brothers', fans also know Jonathan and Drew Scott from their spin-offs like Brother vs. Brother, Buying & Selling With the Property Brothers and Brothers Take New Orleans.
'Celebrity IOU' premieres Monday, April 13 on HGTV. (Additional content for the series will be available on HGTV's digital platforms.)
Check out the trailer below!
https://www.instagram.com/p/B9kAMV_pJeK/?utm_source=ig_web_copy_link
RELATED STORY: HGTV Picks Up 'Flip of Flop' for 9th Season, Set to Premiere in August with Tarek El Moussa & Christina Anstead
(Photos: HGTV; Instagram)