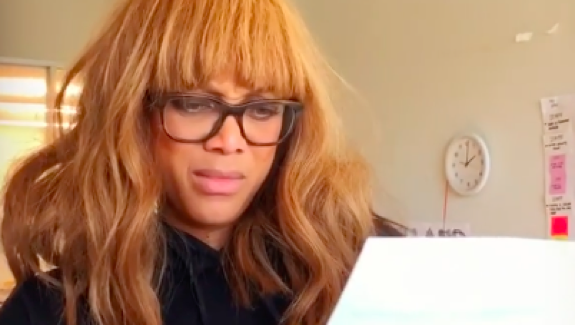 We've got a sad piece of "Tyra Mail" for you today…
In the midst of all of the (completely justified) pandemic panic, yet another public attraction is being asked to halt operations for the foreseeable future. The latest to get the cue to close its doors: Tyra Banks' ModelLand amusement park, which was just shy of the attraction actually opening.
Tyra broke the news to her fans on social media on Thursday, just a month after hyping the new attraction online as a "new world of storytelling and adventure in a grand, fantastical, physical place where all expressions of beauty are celebrated."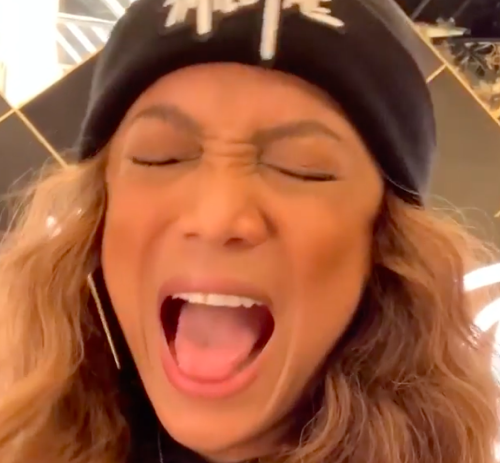 "In light of the recommendations and guidance of federal, state, and local government officials, and of experts from the WHO and other organization, we have decided to postpone the opening of ModelLand," reads a statement from attraction organizers that was emailed to The Ashley and other members of the press earlier this week. "We will continue to monitor the situation and determine a new date to open that is appropriate and safe."
The statement reminds future visitors that the attraction "has been in the making for more than 10 years" and that it looks forward to opening when the time is right.
"During this uncertain time, please take care of yourselves," it adds. "Find ways to connect with your loved ones digitally and utilize this time to organize and prepare for the unexpected. We will see you on the other side of this!"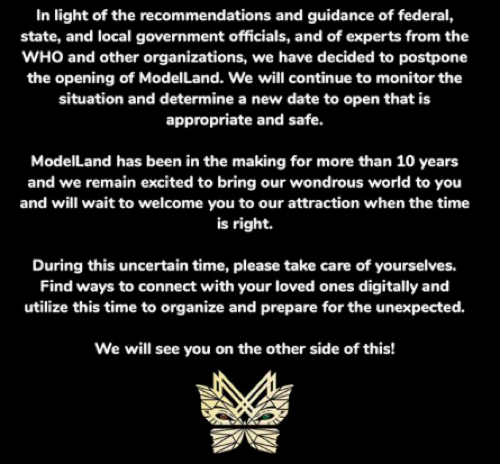 Tyra even posted a video to her personal Instagram page, explaining to her followers what "looking to the other side" means to her.
As for those who had already purchased tickets for ModelLand prior to the recent announcement, the website has included FAQs in which they address using tickets at a future date, obtaining refunds and more.
RELATED STORY: Tyra Banks Moves Forward with Plans for ModelLand Attraction; "Bringing Modeling to the Masses is My Ultimate Dream"
(Photos: Instagram)