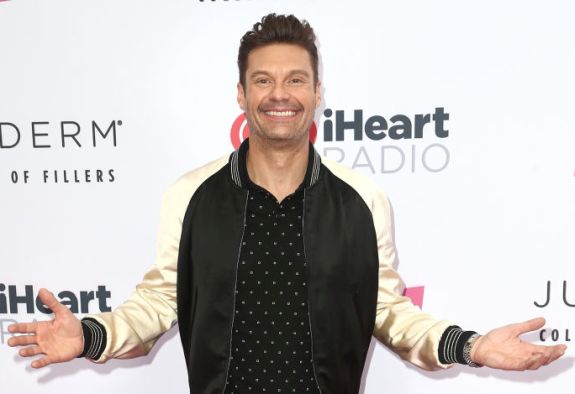 The show WILL go on!
Ryan Seacrest— the longtime host of American Idol— announced on Wednesday that the show's current season will continue, despite the judging panel and remaining contestants being quarantined due to the C0VID-19 pandemic.
Last week, Ryan stated that he was "hopeful" the show's producers would be able to come up with a way to do the live performance shows, despite no one being able to leave their homes. The show had been "stalling" for a few weeks by airing previously filmed unseen footage and "This Is Me" segments about the contestants, giving the show's execs time to figure out how to do the live performance shows without being in a live studio.
In a message posted to Twitter on Wednesday, Ryan explained how things will work going forward.
"How will @AmericanIdol continue? Here's how: I'll be hosting from home in LA. @KatyPerry and @LionelRichie are also in Cali. @LukeBryanOnline and @mrBobbyBones will be in Nashville," Ryan wrote. "Contestants will perform from home & America will VOTE and choose a WINNER!#OnWithTheShow"
The message was also posted on Ryan's Instagram page.
Fans seemed to have a mixed reaction to the announcement. Some seemed excited to have 'Idol' come back to the air, while others were disappointed that the Season 18 contestants won't get a chance to perform in front of the live studio audience and judges.
"Looking forward to the show," one person replied to Ryan's Twitter post. "Thx for keeping such a great American staple going to entertain us during these trying times."
"Noooooooo! Just wait a month and bring it back to normal. Nobody wants to watch people sing in their bedrooms," one person wrote in the comment section of Ryan's Instagram post. "Please don't do this. Just wait it out a tiny bit more. There is too much talent this year to not give them proper equipment and space. Seriously a horrible decision."
"Rather you waited," a viewer replied on Twitter. "Half the fun is seeing the contestants with an audience and all the hair/makeup."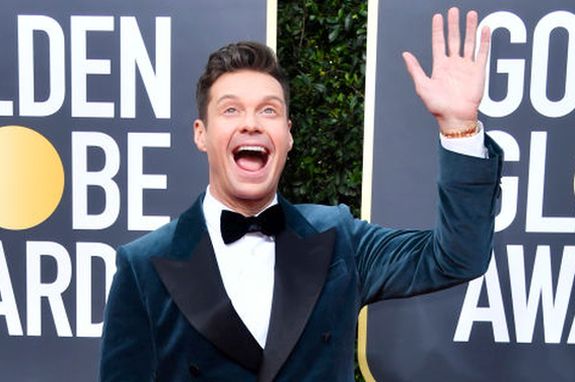 The live performance rounds are scheduled to premiere on April 26, with the Top 20 contestants performing for votes.
According to The Hollywood Reporter, 'American Idol' will be "among the first prime-time entertainment shows to resume production since the shutdown" last month.
RELATED STORY: Ryan Seacreast Says He's "Hopeful" That 'American Idol' Producers Can Come Up With a Way to Do Live Performance Episodes & Voting in Quarantine
(Photos: Tommaso Boddi/Getty Images; Frazer Harrison/Getty Images; Twitter; Instagram)