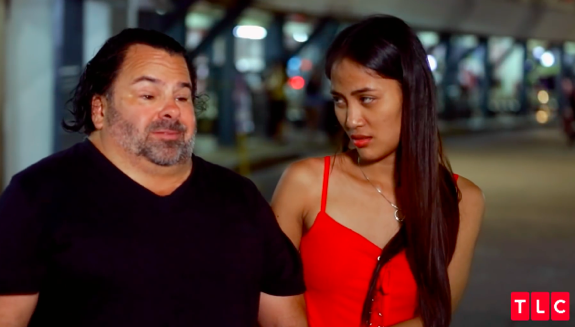 Any fans still hoping to see a happy ending play out for 90 Day Fiancé: Before the 90 Days couple Rosemarie Vega and Ed Brown should probably go ahead and halik that idea goodbye.
In a video posted online and later shared on the 90 Day Fanatic Instagram page, Rose spoke out about what fans have seen this season on 'Before the 90 Days' regarding her relationship with Ed. While viewers have seen the couple engage in quite a few cringe-worthy encounters thus far, Rose says she's most embarrassed by Ed's treatment of her on-camera, and she warned fans that he isn't who he says he is.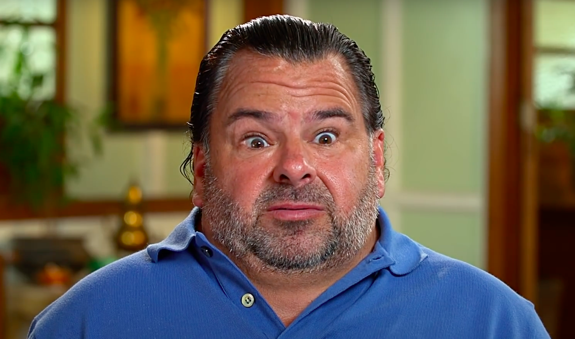 "Ed, how dare you to make me embarrassed in front of million[s of] people," she said on the Instagram Live video. "These people don't believe him is fake, he doesn't really care of me."
For those who have yet to dive into this season's cesspool, Ed traveled to Rose's home in the Philippines to finally meet Rose face-to-face and within the first few days, he accused her of having a promiscuous past; suggested she take an STD test before they got down and dirty; called her out on-camera for not shaving her legs; and questioned her about her social media following.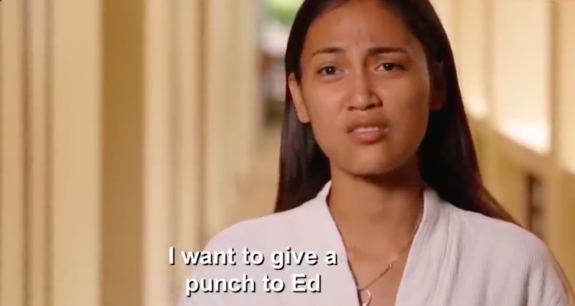 Later, once they had arrived in Rose's Caloocan village, Ed seemed shocked to find the accommodations were, well… what they were, despite the many video chats these two had prior to their meeting.
After one (disturbingly sweaty) night in Rose's home, (and a quick visit to her father's pig farm/house) Ed was ready to hightail it out of there to a place where sheets have a higher thread count and his showers don't have to go down like this: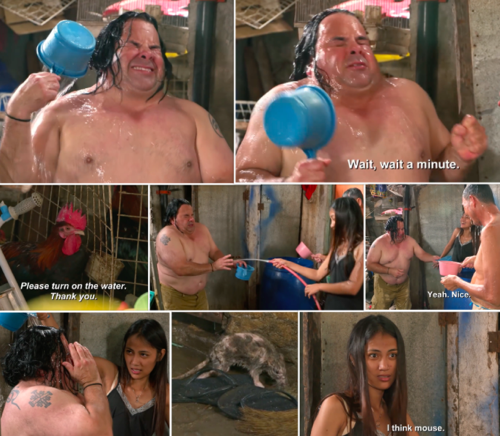 Ed's culture shock was somewhat justified given the extreme conditions Rose lives in, and surprisingly, he did manage to keep things polite when he was in front of Rose's family during the brief visit. However, Rose went on in her video to warn people online and viewers of the show that they didn't know the real Ed — one whom she says is "fake," "doesn't really care" about her and is only seeking fame.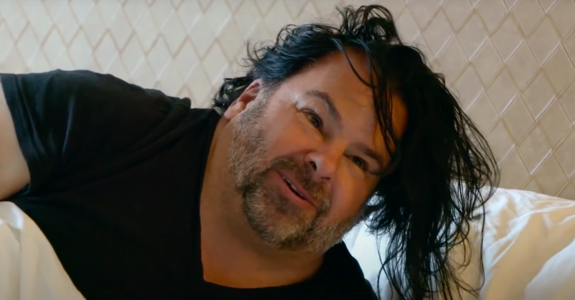 "He just want to be famous, that's why he doing that," she said. "He did not even give me a penny, this is all lies. He did not give me any gifts except bra and panty and the word that come from [his] mouth is lies … it's not true."
Rose also claimed that Ed did not care for her son, Prince —- despite the young boy referring to Ed as "daddy" on the show —- and denied that her sister ever contacted Ed for financial support, as it has been portrayed this season. Rose said she "feels hurt" by Ed's actions and asked fans to not believe Ed's side of their story.
"He is not always caring for me, it's not true, OK," she said. "Please, don't believe Ed. It's not always true what he said."
While Ed continues to relish in the new fame he's gained from the show, someone who isn't a fan of his is Tarik Myers, a former 'Before the 90 Days' star who's girlfriend, Hazel, also happens to be from the Philippines. Last week, Tarik fired back after Ed referred to himself as the "most authentic in 90 DF franchise history."
"Most 'authentic' in 90DF franchise history? You misspelled 'creepiest,'" Tarik wrote on Instagram. "1. You're not even the most authentic cast member who's story was about the Philippines OR to be featured on Before the 90D. 2. I took great pains to RESPECT the Philippines culture and their poverty struggles when we filmed. You make Americans look intolerant and callous. 3. You better be glad I'm not on Pillowtalk bc I'd be flaming yo goofy a**."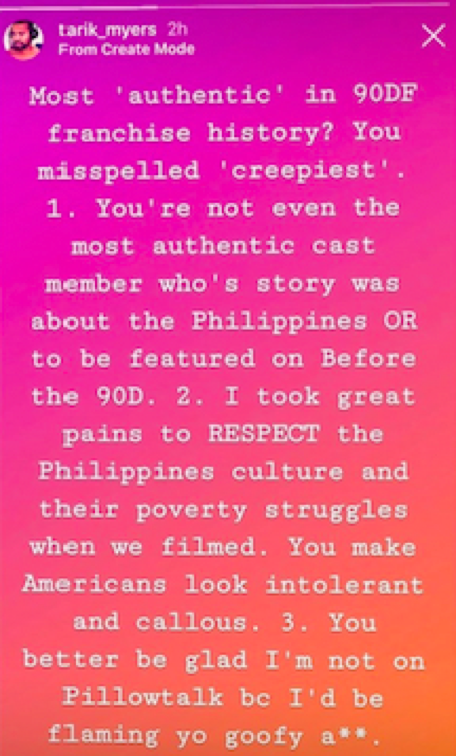 Tarik also defended Rose in an Instagram comment for being a young mother and putting "herself at considerable risk speaking out publicly, directly and in the detail she did," calling her a "braveheart in my book."
Big Ed had a response to the hate he received from Rose, Tarik and the show's fans. On Friday, he posted a video explaining how many people online told him they love him versus how many told him to "go f**k himself." You can see the results in the Instagram video below.
RELATED STORY: "90 Day Fiance" Season 2 Couple Evelyn & Justin Halas Announce They're Expecting Their First Child
(Photos: TLC; Instagram)