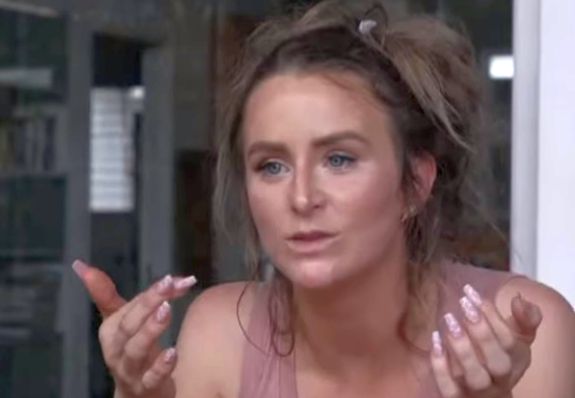 Leah Messer may be small, but apparently she's scrappy!
The Teen Mom 2 star reveals in her upcoming memoir, Hope, Grace & Faith that she grew up getting into frequent physical fights, and was even once in a kiddie "Fight Club!"
No…seriously…
In an excerpt from Leah's book, obtained exclusively by The Ashley, Leah talks about how she boxed fellow students during elementary school, and was later encouraged by her family to continue using her "Fight Club" skills on girls who tried to steal her man. According to Leah, one incident in her teen years led to her being charged with juvenile assault.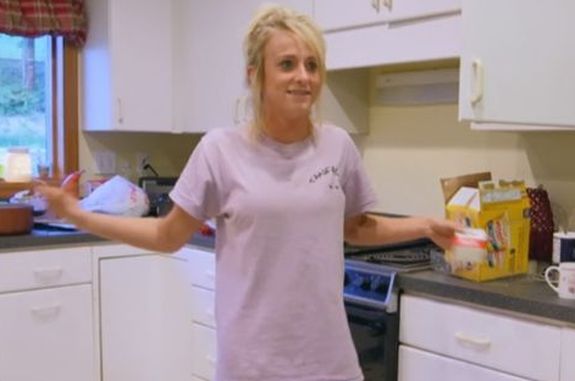 In Hope, Grace & Faith (which, as The Ashley told you earlier this week, is full of shocking admissions by Leah), the 'Teen Mom 2' star describes her Fight Club days.
"I was tougher than I looked…we used to be part of what I can only describe as an elementary school Fight Club," Leah writes, adding that some of the kids from her elementary school would meet at an empty log cabin on school property to take part in the fights. "Every day at recess there would be these prearranged fights. It was totally under the radar, but also highly organized."
As if that wasn't disturbing enough, Leah says that other kids would bet on who they thought would win the fight. She writes that she got involved with the fights because she wanted to fit in.
"You'd be down on the ground wrestling, pulling hair, punching and kicking each other, doing whatever you had to do to stay in the fight until one of you finally gave in," Leah wrote. "I was actually undefeated, and then on my third or fourth fight, the girl I was up against got hurt and we all got in trouble."
Leah describes the brutal beat-down she gave her opponent on that fateful day…
"I tackled her and took her down, but as she was squirming around on the ground, she hit her kneecap on the wooden wall of the cabin and it split open. Suddenly, there was blood all over her knee and all the kids that had been watching and cheering us on instantly scattered—that was the end of my junior wrestling career."
Until her high school years, that is…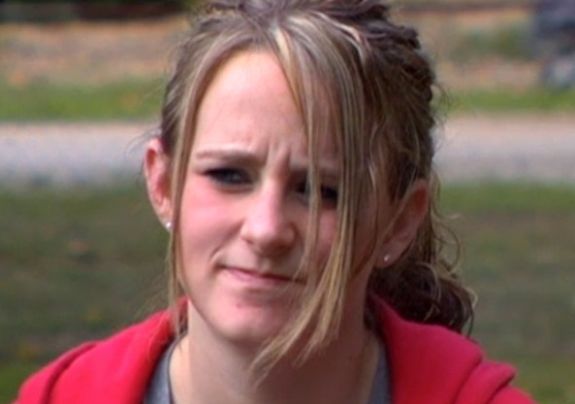 Leah writes that she had to use her old Fight Club skills to keep a girl away from her high school boyfriend, Robbie Kidd (of the infamous Deer Cam Caper of 2014). In the book, Leah describes how a certain girl was getting too close to her man, much to Leah's dismay. She states that her mom Dawn Spears and her grandmother were also furious when they found out the girl was trying to snatch Leah's man.
(It's unknown if this is the same grandma from the infamous Pipe Fight Caper of 2015.)
"When I finally told my mom and my grandma what had been going on, their response was that I needed to fight this girl," Leah writes. "My grandma even came down to the school one day and pulled me out of class to tell me that I needed to kick her ass right then and there, or I'd be in trouble with her.
"I had already gotten a warning about fighting in school, and the last thing I needed was to get suspended," Leah continued. "I got my grandma to calm down so I could go back to class, but her attitude was basically, 'You need to stand up to this girl and if you can't do it in school, then you better do it when you don't have school.'"
Leah writes that when she saw the alleged hussy in the hallway a few days later, she decided to ambush her with her Fight Club skills.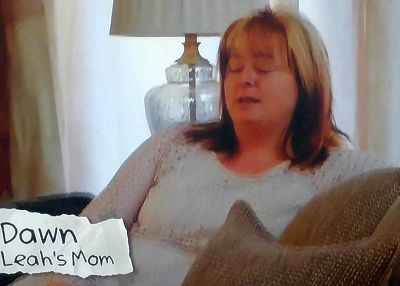 "Something inside me just snapped and the impulse to fight completely took over," Leah wrote. "This time, I didn't give her a warning or time to run away. I just walked up to her and punched her in the face. She was definitely shocked, but it only took her a second to fight back. And then it was just an all-out brawl. At some point, we must have fought our way back into the classroom because I remember having her leaned over the top of one of the computers and hitting her over and over again.
"It was like all this rage that had been simmering under the surface had finally boiled over and I couldn't stop," she continued. "That primal instinct to protect what I had, took over and nothing else mattered. In the end, it took two male teachers to pull me off of her."
Leah's fist 'o' fury ended up doing quite a bit of damage to the girl, as well as her own family's pocketbook.
"I had beaten the girl so badly that she ended up in the hospital and her family pressed charges against me for juvenile assault," Leah wrote. "I was suspended from school for three days, I had to see a parole officer once a month for six months, and my grandma had to pay the girl's hospital bill."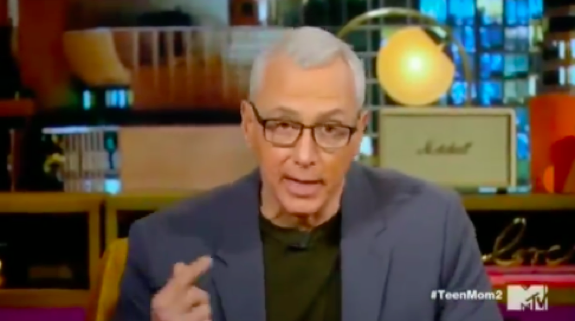 Leah's book, Hope, Grace & Faith, will be released by Post Hill Press on May 5. To read more juicy previews of what's inside click here and here!
If you'd like to pre-order the book, you can do so using The Ashley's Amazon Associates link below!
RELATED STORY: EXCLUSIVE! 'Teen Mom' Leah Messer's New Book Describes Disturbing Game of Spin the Bottle That Led To Her Mom Pressuring Her Into Having Sex with a Random Guy