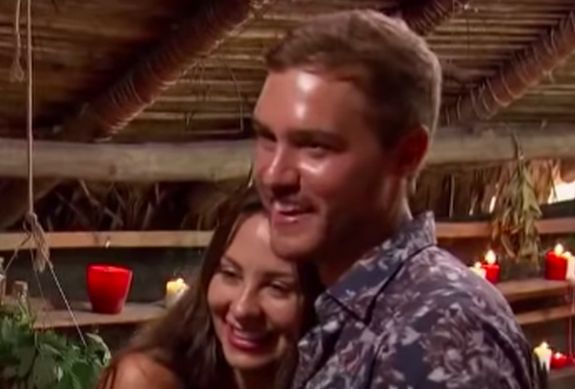 Peter Weber thinks he finally got it right this time.
The former Bachelor star—- who, earlier this year proposed to and then broke up with Hannah Ann Sluss in order to date show runner-up Madison Prewett and then break up with her—- made his new relationship "Instagram official" on Saturday. However, the relationship is not exactly "new," given that Pete's girlfriend is Kelley Flanagan, who also appeared on his season of 'The Bachelor.'
Peter— who has been hanging out in quarantine with Kelley over the past month or so and documenting it on Instagram— finally revealed that he and Kelley are officially dating.
"You caught me. Let the adventure begin," he captioned a photo of him and Kelley kissing while in the cockpit of a plane.
Kelley responded with a heart emoji. She also posted a photo of herself from before 'The Bachelor,' and Peter wrote in the comment section, ""I finally got it right…"
As 'Bachelor' fans who subjected themselves to watching Peter's season know, Kelley was eliminated from the show during Week 7, finishing in fifth place. She was the only girl on the season who had a previous history with Peter. (They had met in the lobby of a hotel where they were both attending events months earlier.)
Hannah Ann and Madison have yet to officially respond to Kelley and Peter's announcement (but The Ashley fully expects some snarky Instagramming to be happening any time now). However, Peter's outspoken mother, Barbra Weber, has already made it clear that Kelley has had her stamp of approval all along. (Babs bashed Madison during the After the Final Rose special.)
Barbra got crafty with the Microsoft Paint Pic Collage app on Saturday, creating a collage of photos of Kelley and Peter together. She captioned her work of art, "Serendipity."
While Babs' post was met with plenty of criticism from fans who felt that she has been too involved in her son's relationships, others commended her for being right all along about Kelley being the one for Peter.
"Destiny kept on crossing their paths. I loved her. She never showed she was materialistic or vain. She was so genuine and smart. Very mature and educated. She wasn't looking to be another 'Instagram' model," one person wrote of Peter and Kelley, later adding, "Barb you always stood your ground. You know your son better then anyone. And like you said he had to fail to succeed. Theirs the proof."
"Thank you!" Barb responded to the comment. "Truer words have never been spoken."
Peter and Kelley had been spending quite a bit of time together over the past few weeks. After the filming of Peter's season of 'The Bachelor' was complete, Peter and Kelley continued to run into each other, most notably during the Super Bowl in early February. Peter used a familiar word to describe the timeline of his relationship with Kelley.
"My relationship with Kelley has been…serendipitous," Peter said on Nick Viall's The Viall Files podcast in April. "You go all the way back to the very beginning—us running into each other before any of this stuff started. Obviously, the show happened and it didn't work out for us. Over the Super Bowl, I was in Miami and I had the opportunity to go to the Super Bowl with my brother, and I ran into her on the Saturday night before the Super Bowl."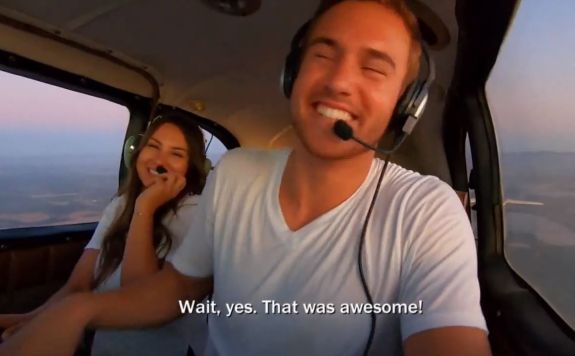 During that same interview— which took place in early April— Peter denied that he and Kelley were officially an item.
"Are we dating? No. Do I love spending time with her? Absolutely," he said. "We're not dating. Could I see that in the future? Yeah, of course. I'd be extremely lucky and very happy if that happened. Of anyone, I'm the last person that needs to rush into any kind of relationship. I just had an engagement that didn't work out. I just was trying to pursue things with another woman that didn't work out. That's why right now, I'm just taking it really, really slow."
RELATED STORY: 'The Bachelor' Peter Weber Has Split with Madison Prewett! See How Peter's Mother Barbra Reacted to the News
(Photos: ABC, Instagram)