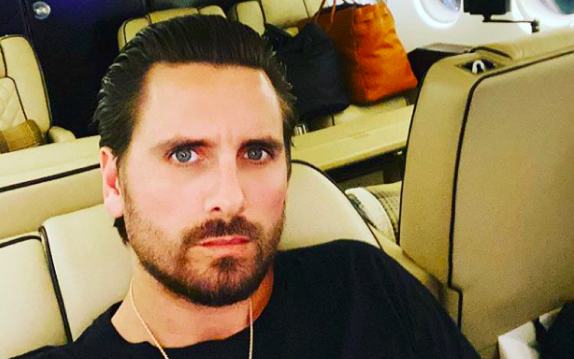 The President and CEO of the rehab facility that allegedly blew Scott Disick's cover and ultimately caused him to check out of treatment early is speaking out about the facility's privacy policy and the outlet that chose to take the story public.
Earlier this week, it was revealed that Scott had checked himself into rehab at the insistence of his current girlfriend, Sofia Richie, and his ex-girlfriend, Kourtney Kardashian, due to him reportedly being in a "really bad place."
https://www.instagram.com/p/BrwPdttHphN/?utm_source=ig_web_copy_link
However, after about a week at the All Points North Lodge in Edwards, Colorado, a photo of Scott taken inside the rehab center surfaced online and the Flip It Like Disick star left the facility. At the time, his attorney, Marty Singer, released a statement confirming Scott's departure from the facility and noting that he planned to take legal action against the facility for breaching Scott's privacy.
Noah Nordheimer, President and CEO of All Points North Lodge, told Us Weekly he's aware of what has happened and assured that the facility has a strict policy to not publicly disclose patients' information.
"My team and I are aware of the information publicized on May 4, 2020, by the Daily Mail and other media sources regarding All Points North (APN) Lodge, the protection of our clients' personal and confidential information is of the utmost importance to us," Noah said. "It is APN's strict policy to not publicly disclose patient-specific information, including whether or not a particular client is or was being treated at our facility, or has inquired about our facility.
"If it were determined that any information relating to any client was ever obtained from APN facilities and provided to a media outlet, APN will take all legal action available against that individual, including cooperating with law enforcement and other governmental authorities," he continued.
Noah added the APN Lodge team is overwhelmingly a group who dedicates their lives to bettering others and that the facility is "sickened by any publication who would report on an individual's life struggles without their consent" — a slight at Daily Mail for obtaining and publishing the private photo of Scott.
As previously reported, Scott went to the rehab facility to deal with traumas from his past — specifically the death of his parents — not for alcohol and cocaine abuse as it was originally reported by Daily Mail.
Scott had been to rehab at least three times prior to his brief stint at APN. While he is not currently in a rehab facility, People magazine reports that the 'Flip It Like Disick' star is planning to continue getting treatment as soon as he can find the right place to do so.
"He needs to be safe and secure," the magazine's source said. "He needs to be somewhere private where he can work on the things that are keeping him from being who he wants to be. He can't get there if he's not safe, which is why he left…He's looking into his next steps. He's talking to a lot of people who can give him psychological, emotional, physical and spiritual health. He knows he needs all four."
At press time, the original Daily Mail story still stated that Scott was at the rehab for cocaine and alcohol struggles.
RELATED STORY: Scott Disick Checks In– and Then Out– of Rehab After Photo of Him at the Facility is Leaked to Press; Vows to Take "Immediate Legal Action" Against Rehab
(Photos: Instagram)