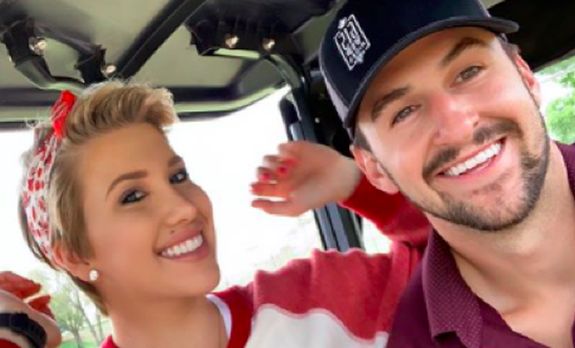 Savannah Chrisley's wedding to former NHL player Nic Kerdiles has been put on hold indefinitely – a decision the Chrisley Knows Best star claims she and her fiancé made together.
According to The Sun, Savannah and Nic were set to tie the knot at the beginning of May; however, she revealed on an new episode of her family's podcast, Chrisley Confessionals, that she and Nic opted instead to postpone their nuptials and go back to being boyfriend and girlfriend.
"We both realized that things moved way too fast and we needed to go back to dating," she told her dad, Todd Chrisley. "I just knew we had to work on things on a different level. We had to dig deeper and it's hard."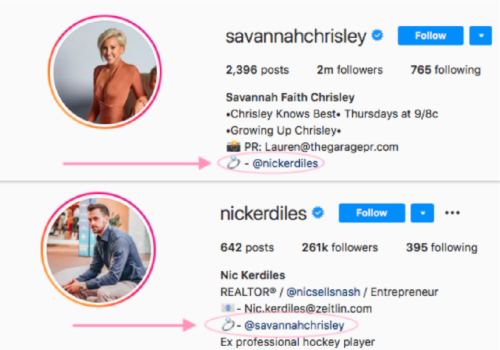 As fans of the Chrisley family may recall, Savannah, 22, and Nic, 26, announced their engagement in April of last year, though Nic reportedly proposed in December in 2018 after the couple had been dating for more than a year.
https://www.instagram.com/p/BvzGezOh2Yu/?utm_source=ig_web_copy_link
Despite having eluded the following month that wedding plans were underway, Savannah says she no longer feels the need to follow a wedding timeline.
"It's 2020 and you know what, it's OK not to follow the guidelines and the whole time frame that everyone follows," Savannah explained on the podcast, while also mentioning some advice she received from a friend.
"She said, 'When you get married, the good things in your relationship become great and the bad things in your relationship become worse,' and I truly sat on that and I thought about it and there was just so much that Nic and I needed to work through," Savannah continued. "And there was a lot of pressure because we got engaged, it was public and everyone expected a wedding."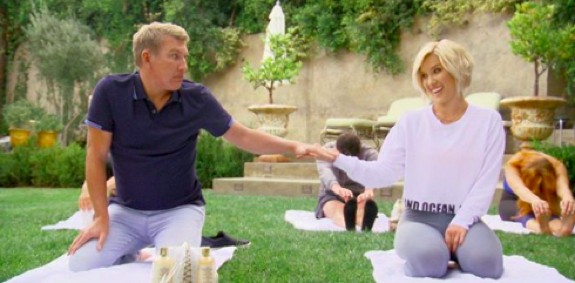 In fact, the couple had to shut down breakup rumors back in October after Savannah debuted a dramatic hair makeover, which some initially believed was the result of a breakup, given Savannah's post, encouraging ladies to "do what YOU want to do." Around the same time, Savannah had been photographed often without her engagement ring.
At the time, Nic said he and Savannah's relationship wasn't perfect but they were still engaged and "working on ourselves everyday" – something Savannah confirmed they are still doing today.
"It's been a whirlwind of things and we're still working on things," she said. "We're both in therapy. We're doing what we need to do."
Savannah also noted during the podcast that her wedding would have been postponed anyway due to C0VID-19.
RELATED STORY: EXCLUSIVE! Lindsie Chrisley Reacts to News Her Estranged Father Todd Chrisley Was Hospitalized with C0VID-19; Says She Also Had Virus Symptoms
(Photos: Instagram)