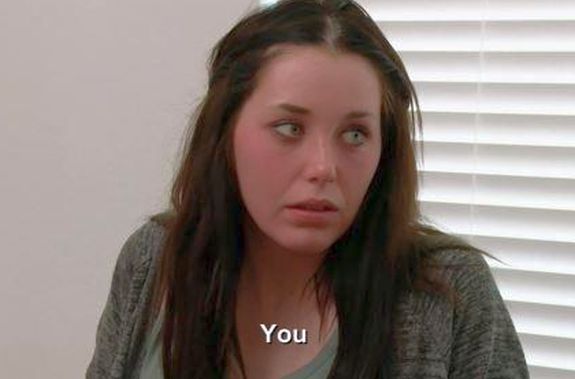 Deavan Clegg of 90 Day Fiancé: The Other Way is one of the latest reality TV stars to jump on board the OnlyFans trend.
While some former and current TV stars are using the subscription service to cover their rent and clothe their children, according to Soap Dirt, Deavan is/was asking fans to fund her next plastic surgery procedure.
In a screenshot from earlier this month that has since been posted to Reddit, Deavan revealed to subscribers that she hopes to get a breast lift and implants to "boost [her] confidence." In exchange for contributions towards her $4,000 fundraising goal, Deavan promised to send photos (assumingly of the "goods" purchased with the funds), as well as a "personal thank you."
In the message, she explained that she doesn't show off her bosom much because she's not confident in the way her top half looks.
"Everyone asks why I don't show my chest much," she wrote. "It's because I'm insanely self-conscious about my breast after having two kids. I've been wanting to get a lift and implants for a long time to boost my confidence."
As "90 Day Fiance" fans know, Deavan's husband Jihoon Lee isn't rolling in the dough, so she decided to turn to OnlyFans for help raise the funds.
"I decided to do a fundraiser," she wrote. "Any donations will get a free photoshoot set at the end of the fundraiser."
Deavan is doing a fundraiser on her OnlyFans so she can get implants… from 90DayFiance
It appears that Deavan has since either removed this post or made it private, and, according to Monsters and Critics, even threatened an Instagram account that posted a screenshot of the fundraiser. It is unknown if Deavan is still trying to raise money for her surgeries.
As fans may remember, Deavan is no stranger to cosmetics procedures. Just last year, she revealed on Instagram that after having her lips injected by a professional in South Korea, she suffered damage so severe that it left her lip swollen, bruised and "dying."
"In Korea, I decided to get lip fillers before doing research," she shared on social media at the time. "The procedure hey injected had not been tested. I went to a professional. My lip was so swollen and injected incorrectly. I had damage so severe that my lip was dying."
https://www.instagram.com/p/B_G0IWkncHk/?utm_source=ig_web_copy_link
After revealing her lip-injection horror story, Deavan cautioned fans to do their research before undergoing any cosmetic procedures.
(She also thanked Larissa dos Santos Lima of 90 Day Fiancé: Happily Ever After? for helping her find a doctor that was able to save her "lip from dying" during a trip to Las Vegas.)
According to Screenrant, Deavan has also altered her appearance with veneers; meanwhile, her husband, Jihoon Lee, has reportedly taken up a delivery job in South Korea – one he claims has grown increasingly difficult lately due to rain.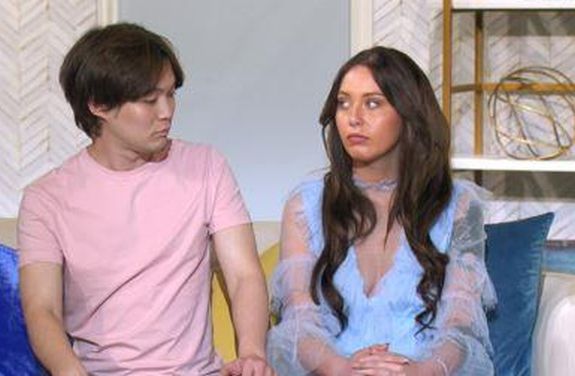 RELATED STORY: Former & Current Reality TV Stars Turning to OnlyFans to Sell Adult Content to Subscribers: A Look at the New Trend
(Photos: Instagram; Reddit; TLC)