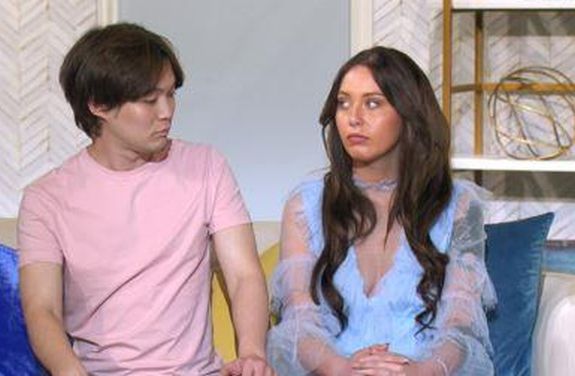 90 Day Fiancé: The Other Way star Deavan Clegg had to learn the hard way that if you're going to let someone inject something into your body, you better do a background check on them. (This advice could also have been useful to the TLC star before she got knocked up by her now-husband Jihoon Lee after just meeting him…)
Deavan revealed on Instagram this week that after having her lips injected by a professional, she suffered damage so severe that it left her lip swollen, bruised and "dying."
Deavan reportedly underwent the cosmetic procedure in South Korea where she and Jihoon currently live.
"In Korea, I decided to get lip fillers before doing research," Deavan explained on social media. "The procedure they injected had not been tested. I went to a professional. My lip was so swollen and injected incorrectly. I had damage so severe that my lip was dying."
https://www.instagram.com/p/B40iGlgnvEa/?utm_source=ig_web_copy_link
Deavan went on to encourage any of her followers that may be considering having similar procedures performed to "do research and find a doctor who specializes in it." She also thanked 90 Day Fiancé: Happily Ever After? star Larissa Dos Santos Lima for helping her find a doctor that was able to save her "lip from dying" during a recent trip to Las Vegas.
As fans of "90 Day Fiancé: Happily Ever After?" may recall, Larissa underwent some lip injections of her own on the show, courtesy of her ex-husband Colt Johnson.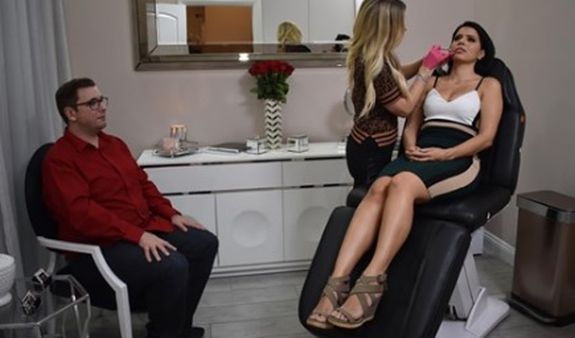 Based on Deavan's other post from her Las Vegas trip, it appears that her lip is on the mend and that the botched procedure hasn't caused any permanent damage.
https://www.instagram.com/p/B4zUgxInA9V/?utm_source=ig_web_copy_link
Of course, Deavan isn't the first reality TV star to be dealt a botched mouth…
Back in 2015, Teen Mom OG star Farrah Abraham found herself in the emergency room after a PermaLip silicone implant procedure gone-wrong, resulting in a frightening image that we're still recovering from nearly five years later.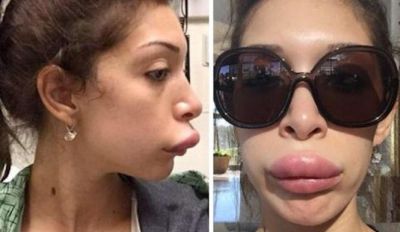 Anyway, in the comment section of Deavan's post, "90 Day Fiance" fans encouraged Deavan to stop the cosmetic procedures and cautioned her that if she keeps going, she'll end up looking like some of the franchise's most nipped-and-tucked stars.
"Oh honey you had beautiful lips to start with," one fan wrote. "Don't pull a Darcey [Silva]. You have a natural beauty. Don't ruin it."
"You are beautiful without all the artificial stuff," another wrote. "Please don't let [Larissa] talk you into anything else. She has already ruined 1 cast member's face."
RELATED STORY: "90 Day Fiancé: The Other Way" Star Deavan Clegg Reveals She Suffered a Miscarriage
(Photos: TLC; Instagram; Facebook)