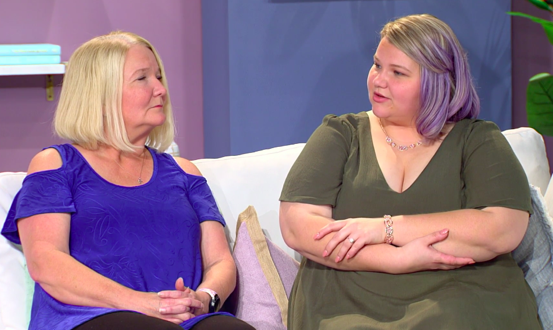 Nearly four months after Nicole Nafziger left the U.S. during a global pandemic to visit her fiancé Azan Tefou in Morocco, the former 90 Day Fiancé star continues to face criticism for not coming home to her daughter.
The latest bout of criticism aimed at Nicole came after she thanked her mother, Robbalee Nafziger, for taking care of her young daughter, May, while she's been gone most of 2020. After Nicole posted the tribute to her mom, she was slammed by her followers for putting Azan before her child, but Nicole clapped back and attempted to explain why she has yet to return to the United States and her daughter.
"Missing my mom so much," Nicole wrote on Instagram. "She is the best mom and grandma out there. Thank you for taking care of my little girl since I can't come back home yet."
Nicole's post quickly drew a lot of attention from critics arguing that she could in fact "come back home" as travel restrictions imposed previously (when Nicole was legitimately stuck in Morocco) have since been lifted and limited flights are available.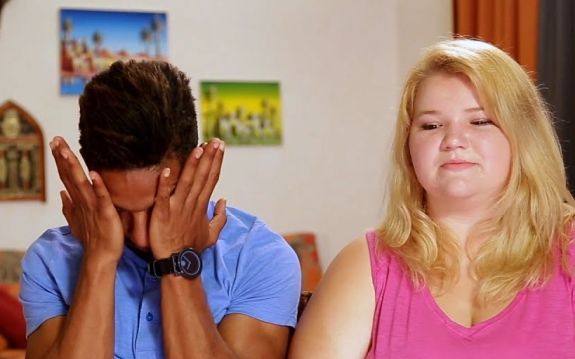 One follower even suggested that, as an American, Nicole could have her flight cost covered. Nicole, however, denied all of these claims.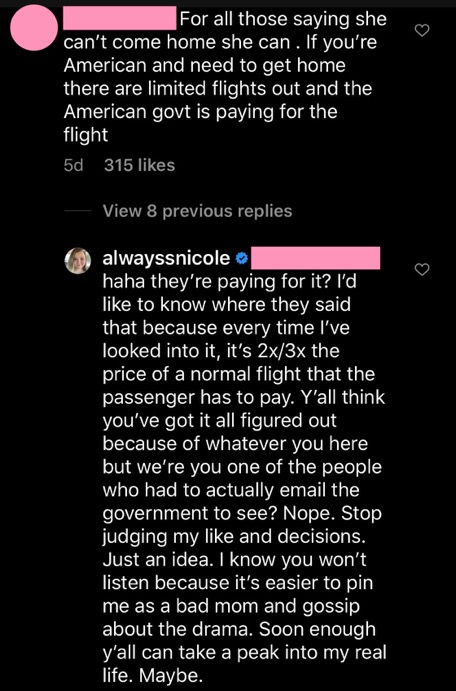 "Haha they're paying for it? I'd like to know where they said that because every time I've looked into it, it's 2x/3x the price of a normal flight that the passenger has to pay," she argued. "Y'all think you've got it all figured out because of whatever you [hear] but [were] you one of the people who had to actually email the government to see? Nope.
"Stop judging my [life] and decisions," she continued. "Just an idea. I know you won't listen because it's easier to pin me as a bad mom and gossip about the drama."
Nicole— who hasn't appeared on a "90 Day Fiance" show in a while— then seemed to hint that she may once again be planning to share her life on-camera.
"Soon enough y'all can take a [peek] into my real life. Maybe," she wrote.
Despite Nicole's attempt to defend herself, comments slamming her parenting continued to pour in, with many standing by the belief that Nicole can come home, she just chooses not to. Others pointed out how irresponsible it was for Nicole to fly to Morocco back in March, despite the government warning against it.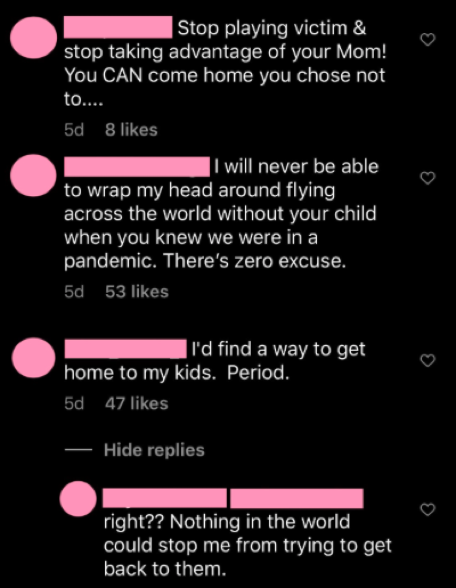 "I will never be able to wrap my head around flying across the world without your child when you knew we were in a pandemic," one person wrote. "There's zero excuse."
"I'd find a way to get home to my kids. Period," another comment read.
"Right?? Nothing in the world could stop me from trying to get back to them," added another.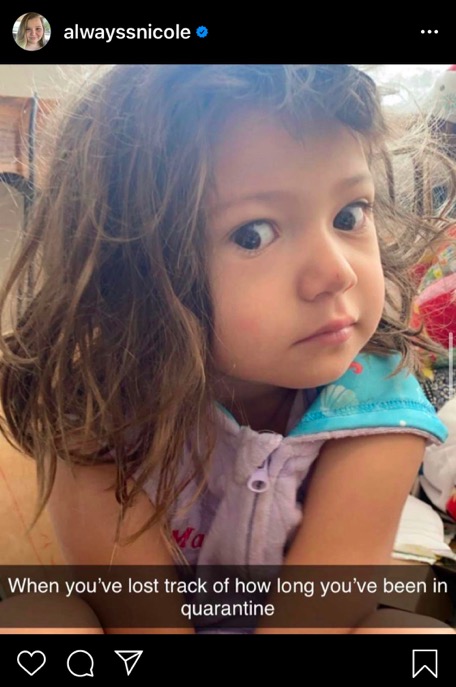 While Nicole has continued to share photos of her daughter, presumably sent to her by her family in the U.S., an insider told In Touch Weekly that Nicole's relatives weren't thrilled about her decision to travel to Morocco during a pandemic. Still, the family was FaceTiming and doing what they could do to make sure May was in contact with her mom as much as possible and that she was safe and taken care of.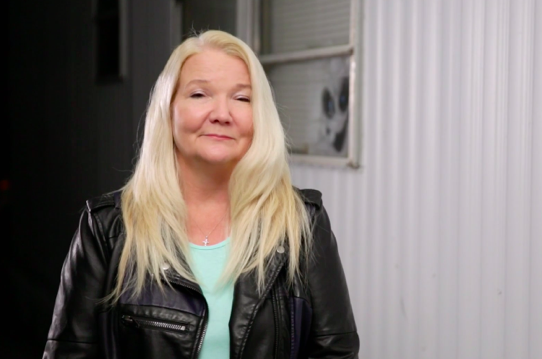 "They understand that [Nicole is] an adult and can make her own decisions," the source added. "She knows how her family feels about Azan but chooses to follow her feelings over theirs."
As for what Nicole is doing to keep busy while in Morocco, she continues to post clickbait stories about other "90 Day Fiance" stars, in addition to hocking the occasional fake pregnancy story about herself on social media…as you do.
RELATED STORY: Split Alert! Former "90 Day Fiance" Star Anfisa Nava Has Broken Up with the Boyfriend She Was Dating While Her Husband Jorge Was in Prison
(Photos:TLC; Instagram)