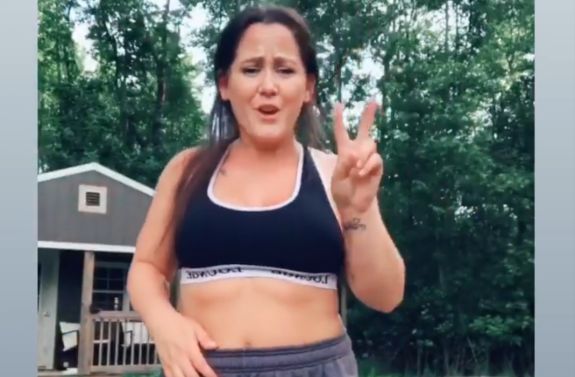 From selling social media dance video opportunities to sporting a new look, the stars of the Teen Mom franchise (both past and present) have been keeping themselves busy lately!
In an effort to get you up-to-date on the latest 'Teen Mom OG,' 'Teen Mom 2′ and 'Teen Mom: Young and Pregnant' news, The Ashley brings you the Teen Mom News Pile. Here are some of the major (and minor but interesting) 'Teen Mom'-related things that have happened over the last week or so…
Jenelle Evans offers you the chance to be her TikTok co-star…but it will cost you.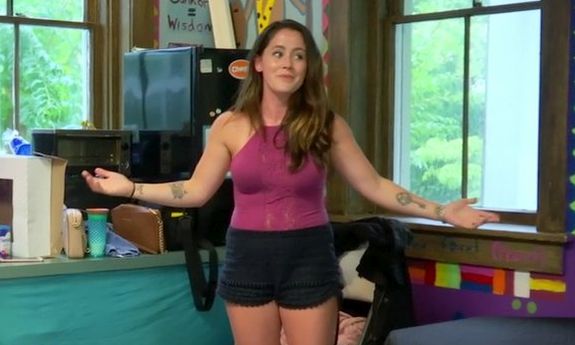 If you've ever dreamed of rising to TikTok fame alongside former 'Teen Mom' Jenelle Evans …you're in luck! (You should also probably seek professional help…)
The former 'Teen Mom 2' star recently announced (via her Jenelle's World website) that, for a couple hundred bucks, you can "duet" with her on TikTok, oddly dancing and singing to the song of your choice (provided it meets Jenelle's "Standards of Conduct," of course!)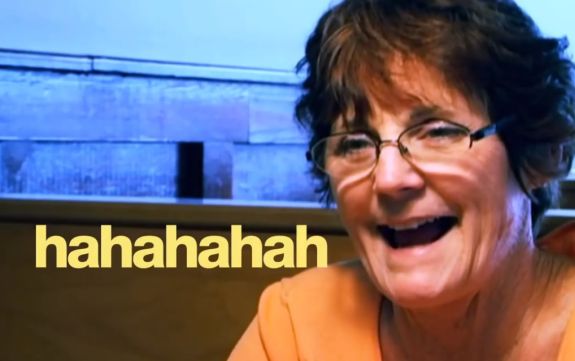 "Book a Duet with Jenelle!" the announcement offers. "You will get: Jenelle Evans will create a Duet with your Video on TikTok."
Jenelle was almost immediately called out on social media for hocking duets, with many pointing out that TikTok seems to forbid its users from charging a fee or selling services on "The Tok."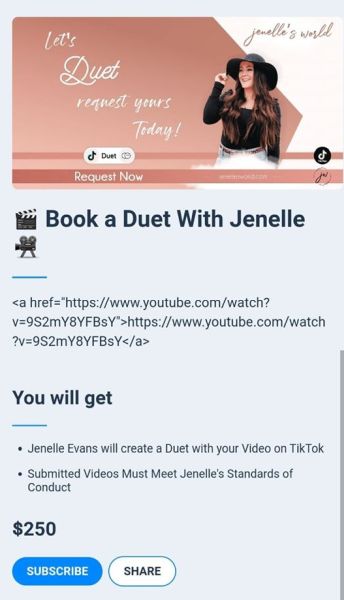 If you're still looking to get down with your bad self (and Jenelle) on TikTok, hopefully you didn't spend all your money on swamp toys and she-sheds, as a Duet with Jenelle will cost you a whopping $250! (There is also an option that costs $150 in which "Jenelle will send you your very own personalized duet video with her!")
If you've really saved all your pennies (in your change jar, naturally), you can purchase the $300 option. According to the website, this will not only get you the personalized duet video with Jenelle, but also gets the video (and your mug!) posted to Jenelle's TikTok account.
Butch Baltierra gets a new look…and a new level of self-awareness.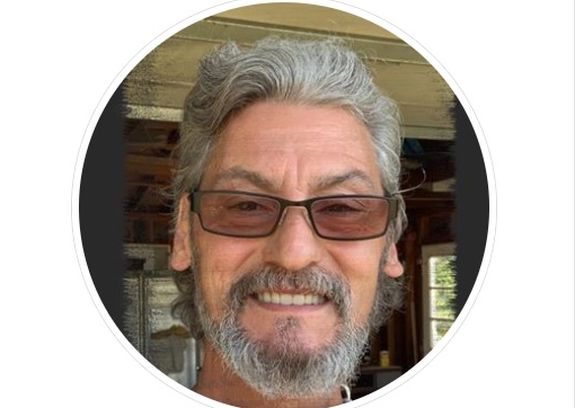 'Teen Mom OG' grandpa Butch is sporting a new post-slammer look!
Butch— who is the father of Tyler Baltierra— spent some time behind bars earlier last month and seems to have emerged almost unrecognizable! While he (sadly) has not regrown his trusty salt-n-pepper mullet from years ago, he is now sporting a new gray 'do, as well as a plethora of new facial hair.
On Facebook, Butch told a friend that this is his first time "trying to rock a beard," and, stated that, as of six days ago, he is employed and in Michigan.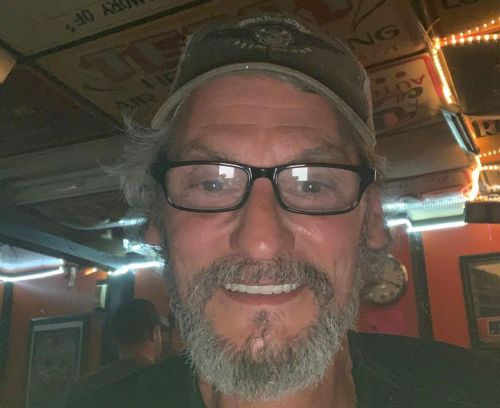 When someone wished him a Happy Father's Day a week or so ago, Butch was honest about his less-than-stellar parenting skills. (His son Tyler wished his mother Kim a happy Father's Day instead of Butch, writing that Kim served as both mom and dad to him growing up, due to Butch being behind bars and/or more interested in shenanigans than fatherhood.)
Apparently, Butch agrees.
"I can't really take any credit for being a father but I do take the credit for making them," Butch wrote on Facebook. "I do have 2 beautiful children that are grown adults now, I've become a product of my upbringing."
During the last season of 'Teen Mom OG,' Butch did not make any appearances, and Tyler often discussed Butch's relapse.
Mackenzie McKee explains what happened to all of her dogs.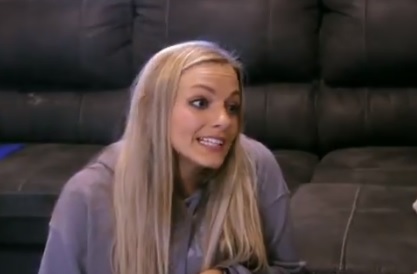 Fans of 'Teen Mom OG' star Mackenzie may have noticed that her dogs have not been making appearances on social media lately. (Note: we are not referring to her on- and off-again husband Josh when we mention "dogs" here.)
In an effort to provide some clarity, Mackenzie took to Snapchat this week to reveal that the family's Pomeranian Annie, which was purchased for her son Gannon's 8th birthday in the fall, passed away shortly after they brought her home.
Mackenzie explained in her Snapchat that despite being warned against purchasing a dog from a place called PetLand, she did it anyway. She said she now encourages people to "adopt, not shop."
"I don't know why I did this," she said in regard to purchasing a dog. "Everyone told me not to do this. I'll never do it again and I am here to say that I was wrong."
Mackenzie said they had Annie for one month when they found her "passed away by the couch."
"We went and did an autopsy to try to see what was wrong and it was just – we don't know what was wrong," she said. "We probably bought her already sick. I've heard of people going in and dogs falling from the top cage to the bottom cage and they do nothing about it. So what I think happened is they sold us a dog with a cracked skull and she maybe bumped into the couch and passed away."
As for her Great Dane Hank, Mackenzie said he now has a new home on a 30-acre farm with a friend of hers.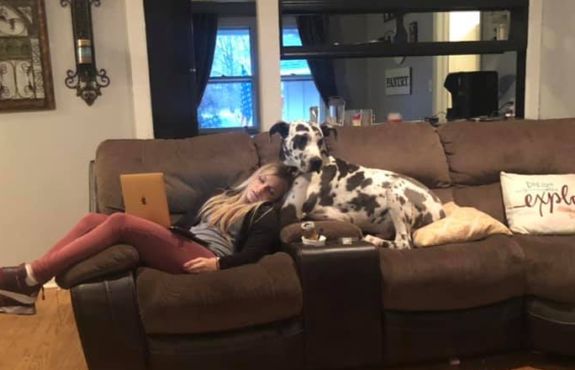 As you may remember, Mackenzie was accused of abandoning Hank in her backyard last May while she and Josh went on vacation to The Bahamas. Though Mackenzie claimed family members were supposed to be caring for Hank while she was away, concerned neighbors noticed he was not being cared for and after a call to Animal Control, Hank was removed from the home.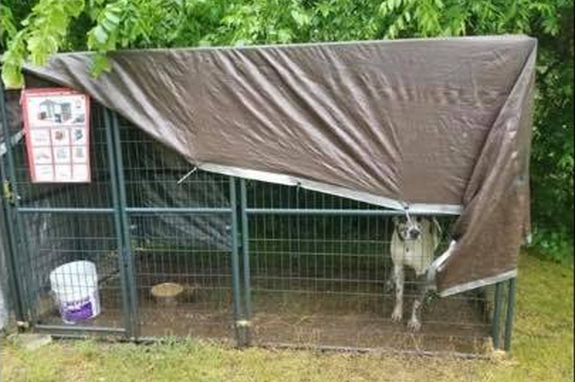 After some back and forth (and almost a new home for Hank), the dog ended up back in Mackenzie's care… until recently.
Mackenzie explained in her video that Hank required a lot of attention and after the death of her mom, Angie, she moved in with her dad and her "mind could not really focus on anything else."
She noted that the 200-pound dog also "had a submissive peeing problem" that caused in him to pee on furniture in her house when he wasn't getting attention. She said he'd also eat furniture.
"Like, he ate a loveseat once," she said. "He's eaten the siding off of our house."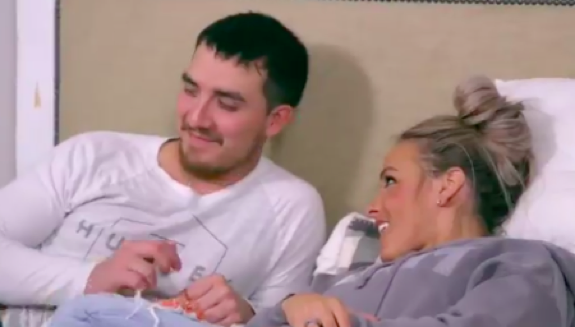 Mackenzie said the decision to re-home Hank was not an easy one, but it was for the best for her family and for Hank.
" … I don't feel back for making this decision as a dog owner, even though I cried and cried … I'm not sorry, for whoever's gonna come my way for making this decision as a dog owner to put him in a healthier, happier environment," she said. "I'm not sad about it!"
The Beaver Bunch is back together…for the most part…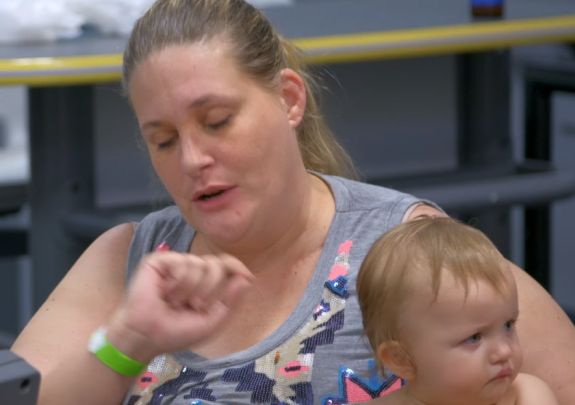 After a month-or-so of turmoil within the Beaver Family, it appears that Malorie Beaver has made amends with her mother, Stephanie.
The 'Teen Mom: Young & Pregnant' star posted a photo to Instagram Stories this week, showing her and her mother hugging.
"Look who it issss," Malorie captioned the photo, which she also added plenty of heart emojis to.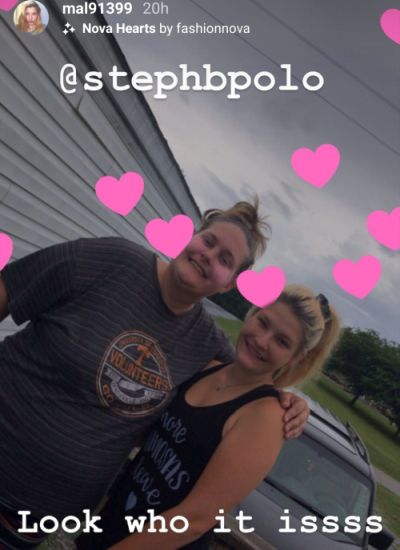 This reunion comes after Malorie and Stephanie got into a nasty feud that spilled out onto social media last month. At the time, Malorie claimed Stephanie reported her to the Department of Child Services twice and was attempting to get custody of Malorie's daughter Emerson. Rachel also jumped into the feud and the Beav Sisters continued to hurl insults at each other online.
While Rachel and her mom Stephanie have made amends, it appears that Malorie and Rachel have not.
To catch up on more of the latest 'Teen Mom' news, click here!
(Photos: MTV, TikTok, Instagram, Facebook)