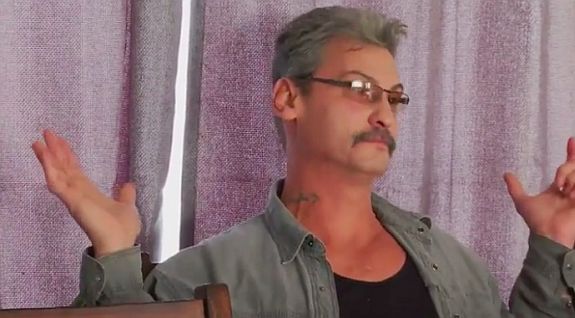 Butch Baltierra is once again behind bars!
The Ashley can exclusively reveal that the Teen Mom OG grandpa was arrested on Tuesday in Michigan.
Butch— who is the father of 'Teen Mom' star Tyler Baltierra— is currently behind bars as of 5:38 p.m at a county jail in Flint, Michigan.
While The Ashley is working to find out what Butch— whose real name is Darl— has been charged with, it appears that he has two charges against him. For one of his charges, his bond has been set at $4,964, according to county records. For the other, it appears that he has no bond offered.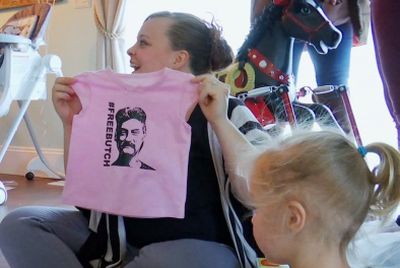 As 'Teen Mom' fans know, Butch has a long history of incarcerations, mostly due to his substance abuse issues. During a Season 8B episode, Tyler and his wife Catelynn Lowell discussed Butch's most-recent break from sobriety and revealed that he was back in Michigan after living and attending rehab in Texas for several years. The last time Butch was behind bars was in 2017.
In January, Catelynn stated in an interview that she and her family have little to no relationship with Butch, due to him once again being sobriety-challenged. (As The Ashley told you in July 2019, Butch told Dr. Drew Pinsky off-camera during a Reunion taping that he was sober, but "was done 'working the program' [of Alcoholics Anonymous and Narcotics Anonymous] and said he's doing sobriety 'his' way.")
The Ashley has not yet confirmed, though, that this latest arrest was due to drugs.
Butch, who is now 57 years old, does not appear to have a court date on the books yet. However, The Ashley will update this when more info (and a fresh mugshot) is available!
RELATED STORY: 'Teen Mom OG' Star Catelynn Lowell & Tyler Baltierra Reportedly Owe More Than $800,000 to the IRS (Exclusive Details)
(Photos: MTV)